Why you can trust Insurance.com
Insurance.com is dedicated to informing, educating, and empowering you to make confident insurance decisions. Our content is carefully reviewed by insurance experts, and we rely on a data-driven approach to create unbiased, accurate insurance recommendations. Insurance.com maintains editorial integrity through strict independence from insurance companies.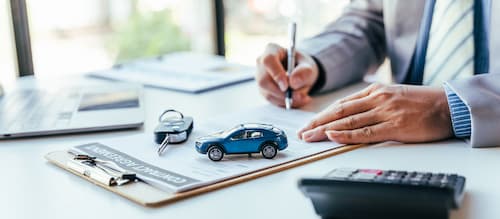 Molly Gena, a lawyer with the Legal Action of Wisconsin, had a client who lost her license after the relative's car she'd borrowed was stopped for suspended registration.
What many people don't know is that tickets for vehicle violations are issued to whomever is driving the car at the time. This is true even if it's an equipment violation, and even if the driver has no way of knowing about it.
"The vehicle was not registered because of parking tickets," says Gena. "It was a family member's car. But she didn't know."
The woman, a single mother, was unable to pay a $200 ticket that followed, and her license was suspended for two years. She landed a good job shortly thereafter, but without transportation had to quit.