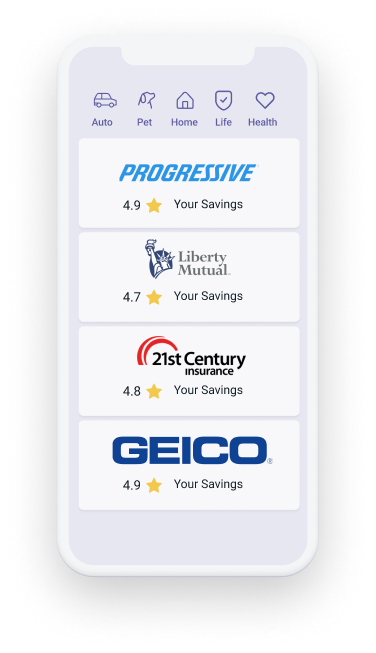 Shop smart - Compare your savings options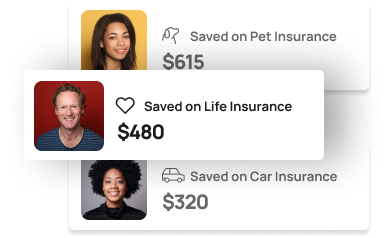 Your insurance needs aren't quite like anyone else's, so you need insurance rates that are calculated just for you. With just a few easy steps, you'll get insurance quotes that are tailored to your needs from the best insurance companies in the business.
Calculate & compare the rates for your coverage
With just a few easy steps you can compare rates from the top insurance companies and choose the best coverage for your needs.
The latest research, the best advice
Our experts stay on top of trends, rate and rule changes, and important insurance news. Check out our latest guides and insurance explainers to get answers to all your insurance questions.
Why you can trust us
We know every step of the insurance buying process and can provide guidance from start to finish -- whether it's auto, home, life or any other insurance you need.
We know the frustrations insurance customers face, from understanding the jargon on a policy to dealing with a claim. We've been there and we can help you navigate it.
We want you to find the best coverage for your needs, not the coverage someone wants to sell you whether it's right for you or not. We're on your side, offering objective, data-based advice.
We understand insurance right down to the smallest details, even complex purchases like health insurance, and we make it easy for you to understand.
We bring more than 25 years in the insurance industry to help guide your insurance-buying decisions.
Get to know our team of insurance experts
Our insurance experts have decades of insurance knowledge and are dedicated to educating consumers so they can make the best decisions about their insurance coverage.
As featured in: