Buying homeowners insurance: 10 items to consider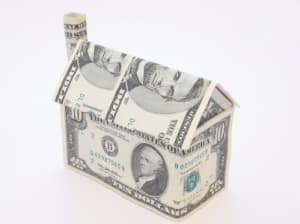 If you're like most people, you may not have read your homeowners insurance policy carefully when you bought it. You might have wanted cheap home insurance, because it's not a "fun" purchase, and because you didn't envision actually making a claim at any point. Then something goes wrong, but it's too late to correct mistakes or plug holes in your homeowner insurance coverage.
The time to compare home insurance rates and coverage is now, before you need to make a claim. Consider these 10 things before you start shopping.
1. What does homeowners insurance cover?
2. How much homeowners insurance do you need?
3. What does homeowners insurance cost?
4. Home insurance protection for personal property
5. Umbrella insurance for liability coverage
6. Factors affecting your homeowner insurance rate
7. HOA? Extra home insurance protection you may need
8. What happens if you ask about a potential homeowners insurance claim?
9. Home insurance discounts
10. When to file a home insurance claim
1. What does homeowners insurance cover?
You might assume you're completely covered if anything bad happens to or in your home. Homeowners policies can differ and "magical thinking" can cost you if you have an unlucky day with the wrong homeowners insurance coverage.
Most home insurance policies are divided into four parts:
I. Structure
II. Personal belongings
III. Liability
IV. Additional Living Expenses (ALE)
Within the four parts above, various items are covered. The table below shows what is usually covered under a standard homeowner's insurance policy (HO-3). Whether or not an item is covered, the actual coverage limit and cost may vary between different home insurance companies.
Homeowners coverage item
Coverage overview
Typical home insurance amount
Exclusions and Notes
ALE

Pays the additional costs of living elsewhere if your home becomes unlivable because of a fire, storm or other insured event.

ALE reimburses you for hotel bills, restaurant meals and other costs that exceed your ordinary living expenses until your home has been rebuilt or repaired.

Limits for ALE vary by company.

Many policies include ALE up to 20 percent of the residence's insurance.

If a home becomes unlivable due to neglect, ALE benefits may be denied.
Landscaping
Covered events include theft, fire, lightning, explosions and vandalism.
Usually limited to 5 percent of the insurance on your building, up to about $500 per item.
Plants are not generally covered for wind damage or disease.

Liability protection

This pays for your legal defense and any court awards, in the event that you, your pets or other household members cause damage to others.

This coverage goes wherever you do; it's not just for accidents on your property.

Up to the limit of your policy.

Liability coverage amounts usually start at about $100,000. Your policy may also provide no-fault medical coverage if someone is injured in your home.

(Standard no-fault covered amounts range from $1,000 to $5,000 under the Medical Payments portion of your policy.)

An injured party can submit medical bills directly to your insurer without filing a lawsuit.
Personal belongings

Your "stuff," including furnishings, recreational equipment, clothing and appliances is insured if stolen or destroyed by a covered event.

Your property is also covered when off your premises--for example in a storage unit.

Most standard policies limit personal property reimbursement to between 50 and 70 percent of your dwelling coverage amount.

Off-premises coverage may be limited to 10 percent of your total personal property insurance.

Some policies provide up to $500 of coverage for unauthorized use of your credit cards.
Residence

This includes repairing damage to your home or rebuilding it when a covered event (fire, theft, vandalism, wind storms, frozen pipes or accidental damage) occurs.

Most standard policies also cover outbuildings, such as detached garages, tool sheds or gazebos.

Outbuilding coverage is generally limited to 10 percent of the amount of insurance you have on the main residence.
This coverage does not extend to:

Damage caused by sewer backups, flood, earthquakes, termites, pets or other animals
Mold, mildew, dry and wet rot (unless the damage was caused a covered event like a burst frozen water pipe)
War, nuclear accidents and explosions
Home insurance policies are not a license to neglect your property. Clair Jones, Home Insurance and Safety Specialist with SafeWise.com, warns, "Many homeowners find themselves in a tough situation because they don't realize that homeowners insurance does not cover damage associated with lack of routine maintenance. Policyholders should be sure to do everything they can to keep their property safe, like testing smoke alarms and sensors, inspecting pipes regularly and checking roofing for leaks or sagging."
2. How much homeowners insurance do you need?
Most homes are underinsured -- about two out of every three homes in America are underinsured. The average underinsurance amount is about 22 percent, though some homes are underinsured by 60 percent or more, according to Nationwide. Analytics firm CoreLogic found that about three in five American homes are insured for an average of 20 percent less than full value.
If you don't want to be a statistic, a prompt evaluation of your current policy is in order.
Penny Gusner, consumer analyst for Insurance.com, recommends the following:
$300,000 in liability
$5,000 in medical payments
Enough dwelling coverage to match the full replacement cost of your home. The cost to repair damage to your home or rebuild it completely at equal quality — at current prices – is the replacement cost. Figuring out how to calculate home replacement cost can be a challenging task, but can be done by making a thorough inventory of building materials used for your home, using online calculators, or, you can hire an appraiser to do it for you.
Keep in mind that the standard coverage is usually enough to satisfy your mortgage lender (if you're in a flood zone, you'll be required to add flood insurance), but that's because your lender has no interest in protecting your personal property or shielding you from lawsuits. Experts say that the areas in which you are most likely to be underinsured include flood, sewer backup, earthquake, personal property, excess liability and replacement cost coverage. When looking for the best homeowners insurance that meets your needs, don't leave out essential "extras."
Those who live in areas that rarely flood may think that they do not need flood insurance. However, according to the Federal Emergency Management Agency (FEMA), 25% of all flood insurance claims do not originate in a high-risk flood zone. You can purchase flood insurance from the National Flood Insurance Program. Don't wait to buy flood insurance when a big storm has been predicted; there's a 30-day waiting period before your coverage kicks in. The average cost of flood insurance is $650 a year, according to FEMA. Maximum coverage for your structure is $250,000 and maximum coverage for your home's contents is $100,000. You might pay less if your property is sited outside the riskiest flood zones.
Make sure you'll be able to completely recover if your home is destroyed by fire or natural disasters. Replacement cost is not the default for most standard policies. Kent Unruh of Unruh Insurance Agency, Inc., says, "One of the biggest misconceptions about homeowners insurance we find in our office is that people think they should insure their house for market value, i.e., what they would get if they sold it. The amount of insurance that should be purchased is what it will take to rebuild a home after a total loss."
Discuss your replacement cost estimate with your insurance agent and confirm that you have coverage limits that are appropriate for your situation.
3. What does homeowners insurance cost?
Average home insurance rates vary, with the average U.S. homeowners premium approximating $1,228 per year, according to an analysis of rates from major insurers for nearly every ZIP code in the country. The chart below shows the average annual home insurance cost for a policy with $200,000 dwelling coverage with a $100,000 deductible and $100,000 in liability protection. Search for your state in the table directly below to see what you can expect to pay. Refer to the tool on our average home insurance rates page for policy price by ZIP code for 75 coverage levels. You'll also see the highest and lowest rate fielded from up to six insurers. That way know what to expect to pay in your neighborhood, and can compare prices so you don't overpay.
Average Homeowners Insurance Premium by State
| | | $200,000 dwelling with $1,000 deductible and $100,000 liability | |
| --- | --- | --- | --- |
| State | Average annual rate | % difference from national average rate $1,228 | $ difference from national average rate $1,288 |
| Florida | $3,575 | 191% | $2,346 |
| Louisiana | $2,979 | 143% | $1,751 |
| Oklahoma | $2,651 | 116% | $1,422 |
| Alabama | $2,314 | 88% | $1,086 |
| Mississippi | $2,290 | 86% | $1,062 |
| Arkansas | $2,063 | 68% | $835 |
| Texas | $1,945 | 58% | $716 |
| Kansas | $1,939 | 58% | $711 |
| Missouri | $1,722 | 40% | $494 |
| Nebraska | $1,583 | 29% | $355 |
| Tennessee | $1,521 | 24% | $293 |
| Colorado | $1,417 | 15% | $188 |
| South Carolina | $1,402 | 14% | $174 |
| South Dakota | $1,379 | 12% | $150 |
| Kentucky | $1,355 | 10% | $126 |
| North Dakota | $1,354 | 10% | $126 |
| Minnesota | $1,333 | 9% | $104 |
| West Virginia | $1,288 | 5% | $60 |
| Rhode Island | $1,205 | -2% | -$23 |
| Iowa | $1,205 | -2% | -$23 |
| Indiana | $1,198 | -2% | -$30 |
| New Mexico | $1,197 | -3% | -$31 |
| Massachusetts | $1,190 | -3% | -$38 |
| Montana | $1,175 | -4% | -$54 |
| Georgia | $1,103 | -10% | -$125 |
| Michigan | $1,073 | -13% | -$155 |
| Illinois | $1,053 | -14% | -$175 |
| Wyoming | $976 | -21% | -$252 |
| Virginia | $959 | -22% | -$269 |
| New York | $935 | -24% | -$293 |
| Alaska | $908 | -26% | -$321 |
| Connecticut | $902 | -27% | -$326 |
| Maryland | $866 | -30% | -$363 |
| Ohio | $864 | -30% | -$364 |
| Arizona | $813 | -34% | -$415 |
| Pennsylvania | $801 | -35% | -$427 |
| California | $793 | -35% | -$435 |
| Wisconsin | $788 | -36% | -$441 |
| North Carolina | $773 | -37% | -$456 |
| Delaware | $748 | -39% | -$480 |
| Maine | $721 | -41% | -$507 |
| New Jersey | $711 | -42% | -$517 |
| DC | $706 | -42% | -$522 |
| Nevada | $703 | -43% | -$525 |
| New Hampshire | $680 | -45% | -$548 |
| Washington | $653 | -47% | -$575 |
| Oregon | $643 | -48% | -$585 |
| Utah | $642 | -48% | -$586 |
| Idaho | $622 | -49% | -$606 |
| Vermont | $589 | -52% | -$640 |
| Hawaii | $337 | -73% | -$891 |
Methodology:
Insurance.com in 2016 commissioned Quadrant Information Systems to field home insurance rates from major insurers in each state for nearly all ZIP codes in the country for 75 coverage levels based on various dwelling and deductible limits. The homeowner profile is a 35-year-old married applicant with excellent insurance score; new business HO3 policy for house built in 2000 with frame construction and composition roof. Other Structures: 10%. Loss of Use defaulted: 10%. Personal Property defaulted: 50%. Guest Medical limit: $5,000. Personal property: 50% of dwelling coverage for actual cash value.
4. Home insurance protection for personal property
Your home insurance policy likely includes some personal property coverage. It's typically pegged at 50 to 70 percent of your dwelling coverage amount. This is sometimes referred to as "blanket" insurance because it confers different kinds of coverage on the same property. However, that blanket may leave you cold. Standard-issue home insurance policies do not cover all types of property, and may restrict payments for certain losses -- stolen jewelry reimbursement, for example, may be limited to $1,500 regardless of the item's replacement cost.
David Meltzer from East Insurance Group in Baltimore, Maryland, recommends a careful inventory and appraisal of fine furniture, antiques and collectibles. "We had a client, a couple, who had inherited lots of antiques," he recalls. "One hundred and fifty-year-old hunting knives, gold coins, tribal art, all sorts of stuff. They used to show it to all their friends. They had two AK-47s and lots of historic weaponry. They never called us to insure these items individually. Everything was stored in strong boxes, but they weren't attached to the floor, so the thieves just took the strong boxes. My bet is that it was an inside job."
"They wanted $2,475 for each hunting knife. That's what it would cost for a craftsman to reproduce it. The company gave them $47 per knife, the cost of a high-end modern hunting knife at Walmart. There was no inventory of the gold, no appraisal or photos of the art. The guns weren't covered because they weren't listed. Yes, this couple's collection of stuff would have cost some decent money to insure each year, and, although the insurance company valued their loss at over $225,000, the couple only received about $2,900."
To avoid taking an unexpected loss on your more valuable or unusual items, consider "scheduling" them and adding special coverage. That means purchasing additional "specific" or "scheduled" homeowners coverage and providing a detailed inventory and an appraisal. Your insurer must approve the appraised value before it will endorse (cover) the item. If you make a claim in the future, the appraisal will be used to determine the extent of your loss. Do you need specific coverage? Find out by making an inventory of your home and checking the coverage limits for your more expensive personal property.
5. Umbrella insurance for liability coverage
One of the biggest holes in homeowners coverage is excess liability insurance, and it's the wealthier homeowners who are most likely to be under-insured on this area. ACE Private Risk Services surveyed high net worth homeowners ($5 million and up) and found that 20 percent of those surveyed don't have umbrella insurance coverage, which protects insured households after their homeowner's liability coverage runs out. In addition, almost 25 percent of those who did have umbrella insurance carried less than $5 million in coverage. This is a critical error because the more you own, the more likely you are to attract lawsuits.
However, even if you're not wealthy, one good-sized judgment against you could ruin your finances. That's because if you don't have the assets to pay a victorious plaintiff, your earnings could be garnished -- up to 25 percent -- until that judgment is satisfied. Part of your homeowner insurance evaluation should include the possible addition of umbrella coverage.
6. Factors affecting your homeowner insurance rate
Your home's value and insurance claim history influence the rate you pay for homeowners insurance, but there are many other factors that contribute to your insurance premium, including:
Credit score. In states that allow this, insurers incorporate credit scoring into their home insurance pricing. While most consumers don't feel that their credit score has anything to do with their insurance risk, insurers can point to statistical data that indicates you're more likely to file a claim if your credit score is low. If you're paying more than you'd like because of a low FICO score, do what you can to raise it -- then shop for a better deal and compare rates on homeowners insurance quotes.
Claims filed by the previous homeowner. Even if you've been a perfect insurance customer, if your home's previous owner filed homeowners insurance claims, and the cause of those claims has not been addressed, you could end up paying more. It's something to ask about when you buy a home. Request the seller to provide you with a copy of their Comprehensive Loss Underwriting Exchange (CLUE) disclosure information. If the problem has been corrected, make sure your insurer knows this.
Number and type of pets. Unless you live in a state that prohibits this practice, like Michigan and Pennsylvania, insurers may charge you more or turn you down if your pet's breed is on their restricted list. Be sure to explore "pet-friendly" insurance companies, which don't deny coverage based on your pets.
Garage size. Because larger garages contain more valuables, a home with a large garage could be more likely to be burglarized. More risk equals higher premiums.
Attractive nuisances. Pools and trampolines pose significant risks, especially to children, and their presence will be likely to increase your home insurance premiums.
Home business. If your business attracts clients to your home, you run a greater risk for being sued by your clients should they become injured on your premises.
Your location. Even if your claim history is pure as the driven snow, trigger-happy neighbors can cause your rates to rise. Using the CLUE database, insurers can check out everyone near you and you may be tarred with the same brush. Other location-based factors include proximity to a fire hydrant/fire station and the incidence of natural disasters, such as forest fires.
7. HOA? Extra home insurance protection you may need
If you live in a community with common areas, your home owner association's (HOA's) insurance should cover damages that occur in these zones. A serious incident that exceeds the HOA's liability coverage, however, could make homeowners responsible for any excess liability. If someone cracks his skull on the community's tennis court or drowns in its pool, for instance, and a $1 million judgment exceeds the association's $500,000 of liability coverage, you could be tapped to make up the difference. If there are 50 homes in your HOA, that could be a $10,000 cost per household.

Know your association's master policy coverage limits and add loss assessment coverage if you think you might need more protection.
8. Asking about a potential homeowners insurance claim
Some states, such as Texas, prohibit insurers from raising your rates if you make an inquiry about a potential claim; that is not the case everywhere.
Suppose Wile E. Coyote drops an anvil on your roof and puts a hole in your attic. You might call your insurer because you want to know if anvil damage is covered, and what filing a claim might do to your insurance rates. That's a fair question, but the mere act of asking for information could trigger a rate increase or get your homeowners insurance policy canceled.
While inquiries are not always reported to the CLUE system, some are, and many insurers track home insurance inquiries internally. Southern California insurance broker Eugene J. Solomon says, "If you call the agent -- especially an 800 company -- and ask a question about a potential claim, you just made a claim. You lose your loss-free discount and/or inhibit the ability to get the best price. You can't 'withdraw' the claim either."
You can avoid this situation by reviewing your existing policy today, so you know if falling anvils are excluded from your coverage. Then you can decide if you want to add coverage or roll the dice. If you want information from your insurer without being penalized, make your questions very general -- for example, "I'm comparing my policy with other options to be sure I'm getting the best rate on my homeowners insurance and need to know if your standard policy covers anvils falling on roofs." Avoid giving your name or account number over the phone.
9. Home insurance discounts
ACE Private Risk Services found that half of homeowners studied overpaid for insurance by failing to get credit for loss prevention items, such as alarm systems. Incredibly, 62 percent failed to take advantage of package discounts, also referred to as "multiple policy discounts" or "bundling insurance." Multiple policy discounts typically range between 20 and 30 percent.
Other discounts worth pursuing:
Technology. Sensors that detect fire, break-ins, water and gas leaks not only increase your safety, they can help you get cheaper homeowners insurance. Passive detectors sound an alarm when a leak occurs. Active sensors sound the alarm but also shut off the water or gas. Discounts are 5 to 10 percent.
Retirement. If you're 55 or older and retired, and your home is your permanent residence, you may be eligible for a 10 to 25 percent discount. The idea is that insureds who are home most of the time are in a position to detect and stop problems before they become expensive claims.
Non-smoking. Smoking is the top cause of home fire deaths in the U.S. and those who don't smoke are often rewarded with a 5 to 15 percent discount.
Renovation, rewiring or new construction. New or newly-remodeled homes are safer because new chimneys and foundations are less likely to crack, new pipes don't usually leak or break, new furnaces rarely blow up, and new wiring doesn't short out. New homes have also had to pass a recent inspection. If you're considering remodeling, talk to your insurer and see which improvements could drop your rates by up to 25 percent.
Neighborhood watch/HOA/gated community. There are ways your community can make you less likely to file a claim--gates and neighborhood watches improve security and reduce break-ins, and associations that require home and yard maintenance keep dwellings in better condition. Discounts range from 5 to 20 percent.
Claim-free. Like certain discounts for auto policies, this is a break for those who have not filed claims for at least five years. Going claim-free for 10 years can get you up to 20 percent off.
Class 4 roof. Roofing materials are rated for their impact resistance, with Class 4 being the most durable. In a big storm, a strong roof may mean a few missing shingles instead of $100,000 in water damage. Beefing up your structure can get you 5 to 10 percent off your insurance rate.
Paid in full. If you pay your annual premium in full, up-front, you may receive a discount. Often, paying monthly, quarterly, or other increments incurs a 5 percent charge each time a payment is processed.
10. When to file a home insurance claim
Filing a homeowners insurance claim should be a last resort. You may ask, "What's the point of having insurance if I'm not going to use it?" However, your insurer doesn't see it that way. According to the NAIC, homeowners is among the least profitable insurance categories. NAIC asserts that during the past 10 years, insurance companies have lost money on these policies, on average.
To control these costs, the NAIC collects and analyzes policy data for the CLUE database, administered by LexisNexis. Any claim you make goes into this database, and most insurers have access to it. Because the average homeowner makes a claim only about once a decade, those who file more are likely to be blacklisted. The flip side is that some insurance companies will give you a discount if you haven't filed a claim in the last five years or so.
Joe Graves, owner of the Nashville agency I Hate Buying Insurance, warns, "Every time you file a claim, no matter how small, think of it as a strike. With many carriers, after three strikes… you're out. Only consider filing claims that are truly going to be a significant financial burden to handle on your own."
Filing multiple claims can get you canceled by your carrier, and getting insurance from another one won't be easy if that happens. It's a harsh truth that insurers are like college fraternity brothers -- once one of them dumps you, the rest of them may not date you either. Joe Graves explains, "Once you are 'non-renewed' by a carrier, you may have to buy home insurance from a non-standard carrier. Typically the premiums are much higher. One homeowner went from $900-ish to over $3,000 a year because of filing too many claims." To add insult to injury, the coverage you get from these companies may be less comprehensive.
For this reason, many experts recommend taking a policy with the highest possible deductible because you won't want to file small claims anyway. Use the savings you get with lower premiums to pay for those smaller repairs.
Compare homeowners insurance
Evaluating your current insurance or shopping for a new policy is complicated. Use the checklist below to note what coverage you already have and what you'd like to change. Then, compare home insurance quotes online from competing homeowners insurance companies.
You'll also want to be sure the company you choose has a respected reputation for customer service. Insure.com's annual Best Home Insurance Companies ranking also lists top insurers. Here are the top 10, based on a survey of 3,700 customers, asking them about customer service, claims processing, value for price and if they would recommend the company and would renew their policy:
USAA
Chubb
Allstate
AIG
Esurance
Progressive
Liberty Mutual
American Family
Hartford
Erie