Why you should trust Insurance.com
Insurance.com is dedicated to informing, educating, and empowering you to make confident insurance decisions. Our content is carefully reviewed by insurance experts, and we rely on a data-driven approach to create unbiased, accurate insurance recommendations. Insurance.com maintains editorial integrity through strict independence from insurance companies.
You can calculate the replacement cost of your home by having an appraisal done, using a home replacement cost calculator or doing it yourself.
The replacement cost of your home is the cost to rebuild the entire house from the ground up, including any attached structures like a deck, and is the foundation of your home insurance policy. A standard HO-3 homeowners insurance policy is a replacement cost insurance policy. The dwelling coverage on the policy is based on the actual replacement cost of your home.
Having the right amount of home insurance to cover your home is vital. You don't want to discover that you were underinsured after a disaster.
Read on to learn more about calculating your home's replacement cost correctly and ensuring you have the right amount of dwelling coverage.
Key takeaways
Your home's replacement cost is the amount it would cost to rebuild it today, including all attached structures.
Replacement cost is not the same as market value, which is what you could sell your house for, and doesn't include land value.
Replacement cost is calculated based on interior and exterior features of the home, including building materials, as well as the square footage of the house, but doesn't include the value of the land.
What is replacement cost coverage for homeowners insurance?
Replacement cost is a calculation of how much it would cost to build your home today with similar materials. Replacement cost determines your dwelling coverage and is the limit of what your insurance company will pay for damage to your home if you file a claim.
When you buy homeowners insurance, the largest coverage amount on the policy is the dwelling coverage. Standard homeowners insurance policies use replacement cost for the dwelling.
You should select a dwelling coverage amount that covers the cost to repair damage to your home or rebuild it completely at equal quality — at current prices. If the coverage on the policy isn't enough, the insurance company won't pay more, even if the rebuild costs more.
You can avoid that by adding extended replacement cost coverage to your dwelling coverage. This home insurance policy endorsement insures your home beyond the calculated replacement cost. It's usually set at 125% or 150% of the home's replacement cost.
Some companies also offer guaranteed replacement cost. Guaranteed replacement cost insurance pays the full cost of rebuilding the home even if you exceed dwelling limits, no matter how much that is.
Is dwelling coverage the same as replacement cost?
On a replacement cost policy, yes. Dwelling coverage is the part of your homeowners insurance policy that covers your home's structure if it's damaged or destroyed. It only covers the physical structure of your house and not the contents.
Replacement cost is used to calculate the amount of dwelling coverage needed in a standard home insurance policy. Your dwelling coverage will change when your policy renews as the insurance company recalculates replacement cost based on inflation and other factors.
How to determine the replacement cost of your home
In most cases, your homeowners insurance company will use a proprietary home replacement cost calculator.
"Typically, a cost estimator for the dwelling should be done by an agent," Kristofer Kirchen, president of Advanced Insurance Managers, says. However, since many people don't use agents these days, it may also be done on the company website or by a representative over the phone.
If you disagree with the number or just want to verify it's correct, you can do it yourself. Options range from using a calculator to hiring a professional appraiser.
An independent appraiser is probably the most accurate method of determining a home's replacement cost value.
"An independent appraiser will actually and accurately inspect your home and knows exactly all the cost that goes into rebuilding your home. Plus, they know construction codes that go with rebuilding your home in your area," Brandon says.
Replacement cost vs. actual cash value homeowners insurance
There are two approaches to your home's value and how it affects homeowners insurance. They are replacement cost and actual cash value.
You should insure your home based on its replacement cost, but some policies use actual cash value instead. There are some cases where you might not be able to get replacement cost coverage, usually when the home doesn't qualify due to its age, condition, or location.
Let's break down the two options.
Actual cash value (ACV)
An actual cash value policy takes deprecation into account when calculating your payout. Depreciation can make a huge difference on a large claim.
While every insurance company has a different formula for calculating depreciation, a standard method is to determine a product's expected lifespan and subtract a certain percentage for each year since it was purchased.
As an example, if your roof was 15 years old at the time of the claim and it had a 20-year lifespan, you will be covering most of a new roof's cost.
The same goes for your possessions, although this falls under the personal property coverage and not the dwelling coverage.
"If you paid $1,000 for a TV six years ago and its lifespan is 10 years, you are looking at $100 in deprecation for every year you have owned it, or $600, which means your claim check will be $400," Kirchen says. "Now apply that same idea to everything else you own that was destroyed."
Replacement cost coverage
A policy with replacement cost coverage will cover rebuilding costs, regardless of depreciation, up to the policy's limits.
For example, if a fire destroyed your home and possessions, your homeowners insurance policy would pay to rebuild your house at current market prices, even though rebuilding costs have probably risen over the years.
The same goes for your possessions. If you had upgraded your homeowners insurance policy to replacement value on your personal property, you would get a similar size and quality TV, regardless of the cost.
While most standard homeowners policies cover your home's physical structure at replacement value, many assign actual cash value coverage to your personal property. You need to add replacement cost endorsement on personal property to ensure it's covered that way.
One important point of a replacement cost value policy is the 80/20 rule.
"Your single-family, primary residence must be insured to at least 80% of the property's replacement cost," says Patti Clement, senior vice president with the private client services division of HUB International.
If not, insurance companies may not cover the entire cost of your home.
"While 80% is the minimum requirement for replacement cost value, it is always highly recommended that our clients insure their homes for full value," Clement says.
Replacement cost claims may be paid in two installments, with insurance companies paying out the actual cash value initially and then reimbursing you for the difference after repairs or you purchase a replacement item.
Many home insurance companies are phasing out actual cash value when it comes to homeowners insurance, at least for the structure.
"Structure coverage at replacement value is becoming much more popular with major carriers; however, property can go either way depending on the company," says Luke Kinton, an insurance agent in Madison, Alabama.
Your dwelling coverage level impacts coverage for your possessions, as personal property coverage is a percentage of the dwelling coverage limit.
"The coverage on your personal property is about 50 to 70% of what you insure your structure," says Carole Walker with Rocky Mountain Insurance Information Association.
The takeaway here is that your personal property may be underinsured if you don't have enough homeowners insurance on your structure.
While buying an insurance policy that covers your home's structure at actual cash value is still possible, this can lead to some major expenses for you. If a catastrophic event destroys your home and your possessions, your share of the bill can easily run into the tens of thousands of dollars.
Pricing will vary by several factors, but, in general, expect to pay roughly 10% more to upgrade your insurance to replacement value.
Replacement cost value vs. market value
Market value is what your home is worth on the real estate market.
That's usually much higher than the replacement cost. Replacement cost calculations take into account only the structure. It doesn't factor in land costs and other things that impact market value, such as whether it's a corner lot or in a great school district.
Why? Because even if your home burned to the ground, you would still have the land (and the school district).
That's why you shouldn't use market value when gauging home insurance coverage. You may actually get much more home insurance coverage than you need if you use your home's real estate value.
"Rebuild cost is not market value and customers have a hard time accepting this," Kinton says. "A house may sell for $250,000, but the rebuild cost may be $120,000 and the latter amount is what underwriting is going to cover."
Most insurance companies will write a policy for a higher amount than the calculated replacement cost value at your request, but it's unnecessary. Using replacement cost with either an extended or guaranteed endorsement will adequately protect you.
What factors that affect the replacement cost of your home?
We've covered why market value doesn't affect replacement cost, but many factors do.
Here are a few factors that can impact the rebuild cost:
Age. If your home is older and has features that are hard or expensive to replicate, such as plasterwork and custom molding, or is filled with outdated plumbing and electrical, the rebuilding cost may be even higher than that for a new home.
Construction materials. The materials used to construct your house, both inside and out, affect replacement cost. That includes everything from the type of siding to the material of your kitchen counters.
Building codes. This mainly affects older homes. While homeowners are usually not required to upgrade their homes every time the building codes change, if your home is destroyed and needs to be rebuilt, the current building codes will apply.
Most insurance policies are designed to allow for building code changes.
Location. Where you live can also impact replacement cost since the cost of building materials varies from place to place. A home in a remote location may have much higher costs for materials simply due to the cost of transporting them.
Using a home replacement cost estimator
You can calculate the replacement cost of your home yourself using a calculator, but it takes a bit of legwork, including figuring out square footage costs in your areas.
If you're unsure how to calculate your home's replacement cost, it just takes a few easy steps. To calculate the replacement cost, first, determine the building cost per square foot in your area and then multiply that by your home's square footage.
The National Association of Home Builders estimated the average build price as between $100 and $155 per square foot. The average cost of building a new 2,000-foot home is between $201,000 and $310,000, depending on your location. The northeast has the highest average square footage costs ($155), while the south has the lowest ($100).
So, how do you calculate a home's replacement cost value? Brandon says homeowners need to calculate these factors when using a home replacement cost calculator:
Roofing materials: Enter the type of roof you have to calculate replacement.
Type of flooring: This may be split into percentages if you have more than one type of flooring, such as carpet and hardwood.
Exterior features: These include patios, outdoor kitchens, decks, and pools.
Interior features: These include bathroom and kitchen fixtures and appliances and cabinets. These are usually rated by grade, including builder's grade or higher-end selections.
Remember that only the structure is included in this calculation, not your personal property.
What an independent appraiser uses to create a home replacement cost calculation
An independent appraiser will come to your home and give it a thorough inspection, taking photos and videos of your home. In most cases, they will examine the following:
Foundation and footings
Structural framing and materials
Roof condition and materials
Ceiling
Exterior walls
Interior walls
Plumbing and electrical fixtures, wiring, and pipe systems
Heating and cooling equipment and systems
Interior finishes, including walls, doors, cabinetry, as well as built-ins and other custom touches
The appraiser will also research local market rates for construction costs, materials, and labor to produce a report with your home's replacement value.
The cost of an appraisal can vary dramatically between locations, but expect to spend a few hundred dollars at a minimum.
Use an online insurance replacement cost calculator
While not as accurate as the do-it-yourself model, online calculators can help determine your home's replacement value for insurance. Some options are free, while others come with a fee.
"It's better if you do the calculations yourself or hire an independent appraiser simply because your home insurer determines your replacement cost based on their own software without really doing a proper inspection of your home to give an accurate estimate. A home insurance company may not be in your best interest," Brandon says.
When you have an accurate replacement cost, you can use our home insurance cost calculator to compare rates.
Avoid under-insuring your home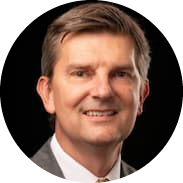 David Marlett, Ph.D, CPCU
Managing Director of the Brantley Risk & Insurance Center at Appalachian State University, Boone, NC
You might have had the right amount of coverage two years ago but might not be able to rebuild your home in the same condition at today's prices.
David Marlett, Ph.D., Managing Director of the Brantley Risk & Insurance Center at Appalachian State University comments on the risk of having an under-insured home in today's climate.
Q. What might pose the greatest risk for under-insuring homes at this time?
A. The biggest risk for under-insurance today could come from changes in building values. Since the advent of COVID, building materials have increased dramatically. You might have had the right amount of coverage two years ago but might not be able to rebuild your house in the same condition at today's prices.
Q. Given recent changes in building costs, what should homeowners do?
A. It can be wise to contact your insurance company or agent to discuss your home's specifications and adjust your home insurance coverage, if needed.
Q. How does an underinsured home impact those who experience a loss from fire?
A. In the event of a loss due to fire, homeowners must rebuild in the same location and inadequate coverage can make it necessary draw down savings or rebuild a more modest structure than is currently in place.
Replacement cost insurance coverage: Final thoughts
The price difference between an actual cost value policy and a replacement cost policy is usually minimal. It can be a financial lifesaver if you suffer a major loss.
Here are a few final tips regarding replacement value insurance for both your home and your personal property:
Inventory: A detailed home inventory is essential. Document all of your belongings, including serial numbers, date purchased, and the price paid.
Reevaluate yearly: Check your insurance policy against the local building cost every year as building costs can rise dramatically from year to year. Check with your insurer about an inflation guard clause. The clause automatically adjusts your dwelling limits to reflect the latest construction costs.
Make a video: Document your home's interior and exterior. Include items such as appliances, mechanicals, flooring, cabinets, roofing, and any other structures on your property.
High-value items: "A standard homeowners' policy has minimal coverage for jewelry, furs, silver, and other high-value collectibles," advises Clement. You may need a rider for these items to be fully covered.
For most homeowners, replacement cost coverage is the best choice. Make sure you have accurate calculations for your replacement cost and check that you've added any necessary endorsements to provide extended coverage if needed.
See How Much You Can Save
See How Much You Can Save
Helpful Home Insurance Articles & Guides