Personal property insurance, also known as contents insurance, covers your belongings if they're damaged, destroyed, lost or stolen.
Most homeowners and renters insurance policies include average personal property coverage for your stuff -- with limits. As with most types of insurance, there are plenty of terms and conditions you need to know to make sure your valuables have enough coverage.
Read on to learn if all your personal items are really insured and how much personal property insurance costs.
Who needs personal property insurance?
Everyone with valuables they care about -- whether they rent or own -- needs home contents insurance. The cost of home contents insurance is far less expensive than having to replace all your belongings if something goes wrong.
Many renters automatically assume they can call the landlord if there's been a leak or a fire and their new laptop is ruined. A landlord's insurance policy doesn't cover your belongings -- you'll need renters insurance to make sure your belongings are protected.
Does homeowners insurance cover personal property?
Personal property insurance covers the contents of your home. Anything that isn't part of your dwelling's structure is covered by personal belongings insurance. This includes:
Furniture
Clothing
Appliances
Stereos
Televisions
Computers
Artwork (with coverage limits)
Rugs, window treatments and other décor
Dishes
Wine and spirits (with limits)
Sporting goods and toys
In many cases, your belongings are even covered if they're lost, damaged or stolen outside of the home, such as in your car, at work or in a hotel room. But there's a catch -- not all your belongings are automatically covered by personal belongings insurance.
The average contents coverage value is limited to 40% to 70% of your home's overall insured value. If your items are worth more than that, they may not be covered. In addition, certain items with a high value or one that's difficult to put a price tag on are probably not covered by a standard renters or home insurance personal property coverage.
Items not covered by house contents insurance
The following items may not be automatically covered by your standard condo, renters or homeowners insurance personal property policy, including high-value items:
Jewelry, such as diamonds, gold, watches and engagement rings
One-of-a-kind or expensive artwork
Fine wine
Musical instruments
Firearms
Other types of collectibles, such as a coin or baseball card collection
Pets such as fish or birds
These kinds of personal belongings can still be insured but you'll need to add them to your policy as a scheduled endorsement. This is also called a personal article floater.
Correctly scheduling personal property
Expert Advice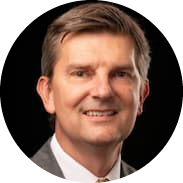 David Marlett, Ph.D, CPCU
Managing Director of the Brantley Risk & Insurance Center at Appalachian State University, Boone, NC
To protect against under-insuring, some policies include an 'inflation guard' that automatically projects a specified increase in contents value every year
We asked David Marlett, Ph.D., Managing Director of the Brantley Risk & Insurance Center at Appalachian State University to comment on under- or over-insuring important scheduled items.
Q. What are some common reasons people might under-insure scheduled personal property, such as jewelry, artwork or other collectibles?
A. Contents insurance it typically set as a percentage of a home's value. But under-insuring can happen unintentionally when homeowners add a scheduled item such as jewelry or high-value artwork. If the item was appraised years ago and has since appreciated in value, it may not be possible to replace in kind, in the event of a loss.
Sometimes people are willing to accept a degree of under-insurance to save money on their premiums. Since rates are typically based on every $100 in value, insurance cost can be expected to increase the higher an item's appraised value. A homeowner could accept that an originally agreed-upon value for certain scheduled items is acceptable, even if it means that they couldn't replace it at the same quality level should a loss occur.
Insurance companies typically prefer that people insure to full value in order to avoid arguments when a claim is made and to secure higher premiums. To protect against under-insuring, some policies include an "inflation guard" that automatically projects a specified increase in contents value every year. States have different rules about this type of coverage, so an inflation guard may not be available in all locations.
Q. What is/are the main disadvantage(s) associated with over-insuring personal property?
A. Over-insuring personal property is not a common problem. Even in the event of a separation or divorce, home insurance policies specify a time period to notify the insurer that the named insured or spouse is no longer residing at a given location.
How to insure excess or high-value items
Certain types of personal property such as artwork, jewelry, antiques and firearms have limited coverage (if any) in your standard insurance policy. Most policies will only cover up to $1,000 to $2,500.
You'll find these exclusions in your policy under Section I, Personal Property, Special Limits of Liability. If your personal property's value exceeds the homeowners insurance coverage or if you have valuable items that are insufficiently covered by a standard homeowners policy, you may need to expand your contents coverage with a scheduled personal property endorsement (also known as a personal article floater).
If the items don't have an easy-to-determine value, you may need to have them professionally appraised to set the amount of the personal property rider or endorsement.
Scheduled endorsement advantages
Although you'll have to pay extra to insure higher-value items and possibly get the items appraised, a scheduled endorsement has its advantages.
These riders cover specified property and establish a "value loss settlement." This means that unless the cause of the loss is specifically excluded in your coverage, the insurer pays the value loss settlement amount in full, even if the property is lost, stolen or destroyed.
For example, if a ring is insured for its $15,000 appraised value, the insurer pays $15,000 if it's stolen or lost -- with no deduction for depreciation and no deductible having to be met first.
Another advantage of scheduled personal property endorsements is that standard homeowners insurance covers personal property replacement in the event of fire, windstorm, lightning, hail or explosions, but not necessarily from theft, covered loss or accidental destruction. Scheduled personal property endorsements cover your possessions in almost any named perils.
Cost of scheduled endorsements
The amount of coverage you need depends on the value of your possessions, the worth of your home and the type of coverage.
If your house is expensive, but your stuff is cheap, your homeowners policy might be sufficient. If the reverse is true, or you want to cover items that fall under the special limits section, you'll need to purchase additional coverage, typically for about $25 per $1,000 of coverage per year.
How much personal property coverage do I need?
Determining how much personal property coverage you need takes a bit of homework. Homeowners had more difficulty determining how much personal property insurance to get than they did with other types of home insurance.
Insurance.com surveyed 997 homeowners in March 2021 and asked: When deciding how much home insurance to buy, which type is most difficult to determine? Personal property topped the list, with nearly 22%. Here are the findings:
Personal property -- value of your possessions: 21.5%
Dwelling coverage -- cost to replace your home: 17.4%
Deductible -- low or high: 8%
Liability -- for injuries/damage to others:6.7%
Loss of use -- pays for temporary housing: 3.9%
(Not applicable: don't have home/renters insurance: 42.5%)
Personal property coverage is typically set as 40% to 70% of your dwelling coverage amount. So a policy that has $400,000 in dwelling coverage would have $160,000 in personal property coverage if the amount was set at 40%. But you may need much more than that. Here's how to calculate how much you need:
Go through your home or rental and list out all your items as an inventory. You can use the National Association of Insurance Commissioners home inventory app.
You may want to photograph or video your belongings and keep a copy in a safe place. It may come in handy in the future if you have to make a claim.
Do a rough tally of the value of your items to check and see if they fall within your homeowners or renters insurance personal property coverage limits. If the total of your property is higher than the limits of your policy and you have goods, such as jewelry, firearms or collectibles not covered automatically, you'll need to purchase a personal property floater to make sure you have full coverage for all your belongings.
Personal property insurance calculator
The cost to insure your personal property is included in your homeowners insurance rate. There isn't a separate charge to cover the items in your home, unless you choose to buy extra protection for high-value items you own.
Your home insurance company uses the amount of coverage you have for your house to determine how much personal property insurance to provide. It's usually a percentage of the building coverage amount, generally in the range of 40% to 75%.
You'll see in this example that the premium on this home insurance policy is $1,261, which includes the following:
Dwelling coverage of $403,000 (the amount the insurer pays for damage to the house)
Personal property coverage of $282,100, which is 70% of $403,000
Personal property insurance for a single-family home
As mentioned, your homeowners insurance policy includes coverage for personal property totaling somewhere between 40% and 75% of the insured value of the building.
When calculating costs, note that your building coverage is not related to its market value -- it's based on rebuilding costs.
Expanded homeowners insurance (HO-5 policy) vs standard coverage (HO-3 policy)
If you find yourself with a slew of items that require a scheduled endorsement, there's another option to consider -- the HO-5 policy.
Standard homeowners insurance, called HO-3, is the minimum coverage requirement when obtaining a mortgage, and the most popular policy. It covers a broad range of property types, but offers limited coverage for your personal belongings.
The HO-5 offers increased protection, eliminating many of the limitations of the HO3 and expanding coverage to include a higher limit for jewelry items and business personal property.
It's important to note that HO-5 underwriting guidelines can be more restrictive, and it's limited to relatively new and/or well-maintained homes in good fire protection districts.
Many items that would require a scheduled property endorsement on the HO-3 are automatically included in the HO-5. For example, replacement cost on home and contents insurance. This coverage is more expensive than HO-3 coverage, but may be all you need and less expensive than personal property endorsements.
Personal property insurance for condos
Home insurance is a little different for condo owners. While those with single-family homes buy policies that cover the building structure and personal property coverage (within limits as discussed above) is included, condominium owners get their homeowners coverage with their HOA dues.
If they want their home's contents covered, they have to purchase this insurance themselves.
What does condo insurance cover?
Condo insurance (called an H0-6 policy) picks up where your association's master policy leaves off. It provides protection for your personal property and liability coverage if you cause another person's injury or property damage or legal fees if you have to defend yourself in a lawsuit.
You want to make sure that your condo insurance plugs any holes left by your master policy. The less coverage provided by your HOA, the more you'll need to buy yourself.
Master policies usually take one of two forms:
An "all-in" or "single unit" condo master policy covers the fixtures in your condo, appliances, wiring, plumbing and carpets, but not your personal property.
A "bare walls-in" condo master policy covers nothing contained within your walls. It might not even cover your plumbing and electrical systems.
Your H0-6 policy covers loss or damage to your personal possessions, up to the limit you purchase. It also covers personal liability and medical payments. If necessary, you can buy special coverage (a rider) for certain valuables, such as jewelry. This insurance typically covers loss of use after a fire or storm makes your unit uninhabitable.
As with single-family homeowners insurance, you may have to purchase additional coverage for high-value or excluded items.
Cost of condo insurance
The average cost of condominium insurance in the US is $625 per year for the recommended coverage of:
$60,000 in personal property coverage
$1,000 deductible
$300,000 liability coverage
That's based on Insurance.com's analysis of rates from up to six insurers for nearly every ZIP code in the country. Your cost depends on your condo's location, the extent of its master policy coverage and the amount of personal property you wish to insure. To see how much condo insurance costs for personal property coverage amounts of $40,000, $60,000, $80,000 and $100,000, compare rates using Insurance.com's average condo insurance rates tool.
Home contents insurance for renters
Too many renters assume their landlord's insurance covers their belongings. This misunderstanding can cause bad feelings or even lawsuits between landlords and tenants.
For this reason, many advisers recommend that landlords require renters to carry their own renters insurance for personal property.
What does renters insurance cover?
Renters insurance costs considerably less than homeowners or condo policies because it doesn't cover the building or the landlord's personal property used by the renter, such as furnishings and appliances in the apartment or rental home.
Renters insurance reimburses you if your belongings are stolen, damaged or destroyed while in your home and in some cases, while away from home (for example, if your laptop gets stolen on your way to work).
Renters insurance protects more than your belongings. You get medical payments for your guests and liability coverage as well. If your dog, for example, bites a visitor to your home, you could end up paying out-of-pocket for your guest's medical costs and other damages if you don't have insurance. Even if you and your dog are not at fault, you may have to defend yourself in a lawsuit. With renters insurance, you'll have less to worry about.
You probably should have renters insurance even if your landlord doesn't require it.
Cost of renters insurance
According to Insurance.com's rate analysis, the average renters insurance policy costs just $326 per year or about $27 monthly.
That's for a renters policy with coverage levels of:
$40,000 for personal property
$1,000 deductible
$100,000 liability
Prices in New Jersey, Iowa, Tennessee and Utah are about average. Mississippi's are the highest, at $579 a year. Vermont's are the lowest, at $160.
Considering the potential high cost of bad luck and the relatively low cost of protecting yourself and your belongings, renters insurance is a bargain. To see average renters' insurance rates by ZIP code for different coverage levels, including those with personal property limits of $20,000, $40,000, $60,000, $80,000 and $100,000, use Insurance.com's average renters insurance rates tool. It also shows the highest and lowest rates fielded from up to six insurers, so you can compare insurance companies and ensure you're getting the best price for the policy you want.
Renter's insurance doesn't cover your roommate's personal property
Another common misunderstanding among renters is that one renter's policy covers everyone that lives in the space. A renter's insurance policy only provides home and contents insurance for you and your family living in the unit.
If you have roommates, they'll need their own renter's insurance policy to protect their belongings or you'll all have to agree to purchase one together, with everyone named on the policy.
How to save on personal property insurance
There are several factors that determine your rate for home and contents insurance:
The amount of coverage
The quality of coverage (replacement cost on contents insurance versus actual cash value, the inclusion of inflation protection, etc.)
Your history of filing claims
Your credit rating
Your deductible
Your location
If you own or rent in an area subject to expensive hazards, such as crime, catastrophic weather or fire danger, your rates are likely to be higher. If your neighbors file frequent claims (even if you don't), your rates may be higher. If your home is not well-maintained or is very old or in poor condition, you may pay more. To save on home contents insurance, consider the following three tips:
1. Improve your property
While you can't change your home's location easily, you can maintain or upgrade it. Make improvements that could make your home safer and lower your premiums, such as:
Add storm shutters
Reinforce your roof
Modernize your heating, plumbing and electrical systems
Add a home security system and/or safe
Install fire sprinkler systems
2. Improve yourself
Take steps to become lower-risk to insure and you'll save money on your premiums. Some ways to improve your insurability standing includes:
Improve your credit score and when it increases, ask your insurer for a premium reduction.
Keep claims to a minimum. If you filed one in the last 3 to 5 years, your rate may be higher.
Be selective of who you invite to your home to reduce the chances of injury or damage claims against you if someone slips and falls or your dog bites a guest.
3. Compare to save on personal belongings insurance
It's smart to comparison shop and review your homeowners coverage each year. There are many items to consider when buying homeowners insurance and you may find your current insurance carrier may not be offering the best price.
Ask about discounts for switching insurers, for staying with your current insurer, for bundling your policies, for increasing your deductible, for being retired or for being in your profession (teachers, doctors and more).
How do personal property insurance claims work?
Personal property insurance claims are just like any other type of homeowners insurance claim.
Contact your home insurance company about the claim. The insurer may ask you to take photos if there's damage. Share any receipts for the items.
If the insurance company approves the claim, the insurer will estimate the cost to repair or replace the item or items. The amount of the estimate will vary depending on whether you have actual cash value or replacement cost coverage.
Here are the differences between actual cash value and replacment cost value:
Actual cash value -- The insurer pays you for what it thinks the property is worth at the time of the claim, including depreciation.
Replacement cost -- The insurance company reimburses you for the cost to replace the item and doesn't take into account depreciation.
Insurance companies usually gives you two years to repair or replace the items.
How to find the best personal property insurance
Once you know the type and extent of the insurance coverage you want, get a few quotes from different insurers for the same level of coverage and with the same bells and whistles. You can shop for home insurance online to make an informed decision. Better yet, now that you know the ins and outs of home contents insurance, you can have peace of mind knowing your belongings are properly covered.