What is home insurance?
Home insurance is financial protection that pays for damage to your home and belongings, and for visitor's injuries and legal expenses if you're sued because of an accident. It is comprised of different types of coverages that pay to repair or replace your home and your personal items if damaged, under certain conditions, for instance from fire. It also pays for the medical bills of those injured in your home and for legal expenses if you are sued by an injured guest.
What does home insurance cover?
Home insurance covers you in case your home gets damaged by fire, weather or other reasons, such as burglary. Insurance helps you if you must file a claim. If approved, the insurer will provide reimbursement minus your deductible. Your deductible is what you agree to pay if you file a claim. Deductibles are often between $500 and $1,000 but can go higher. Home insurance also provides liability coverage. Liability protects you in case someone gets injured on your property or you get sued.
Types of homeowners insurance coverages
Dwelling Coverage
Insurance covers your home and property for "covered perils." Coverage includes damage from fire, smoke, storms, lightning, hail, vandalism and damage from a car. Property damage coverage is meant to repair your home or completely rebuild the structure if needed.
Personal Property
Personal property protection covers your possessions, such as clothing, furniture, electronics and appliances. Coverage for your belongings is usually between 50% and 70% of your dwelling's coverage. You can also buy additional protection.
Liability Insurance
Liability protection covers you if you're sued for bodily injury or property damage caused by you or a family member. Liability also covers legal costs and court damages if you are sued. The standard home insurance policy includes $100,000 of liability coverage but experts recommend at least $300,000.
Valuable Items
Standard home insurance policies usually offer limited coverage for items like jewelry. Homeowners should take an inventory of belongings to gauge how much protection is needed for valuable items. You can increase coverage limits or endorsement for higher coverage limits.
Additional Living Expenses
Additional living expenses protection helps you out if a fire, storm or other covered peril damages your home and it is unlivable. The coverage provides compensation to live elsewhere temporarily. That protection includes paying for hotel and restaurant bills and other living expenses.
Guest Medical Payments
Guest medical covers the medical costs if a visitor to your property is hurt in a minor incident, regardless of liability. Typical limits run from $1,000 up to $5,000. This coverage helps avoid potential litigation or use of liability coverage.
You can also get coverage if you have a condo or rent. Condo and Renters insurance work similarly as homeowners insurance. However, there are distinct differences between homeowners and renters and condo insurance.
HOMEOWNER INSURANCE
Home insurance protects your house from various perils, such as damage caused by theft, burst pipes, robbery, and severe weather. It includes coverage for your structure, personal belongings, liability coverage and guest medical. Homeowners insurance protects your biggest investment and can advert financial disaster by taking on the bulk of costs if your home is damaged or destroyed.
RENTERS INSURANCE
Renters insurance covers your personal possessions. Your landlord should have a separate insurance policy to protect the structure but that will not cover your belongings. If a fire damages your belongings or a thief steals your laptop and TV, your renters insurance will cover your losses, minus your deductible. Liability coverage is also included as part of a renters policy.
CONDO INSURANCE
Condo insurance covers damages within the unit (interior walls, floors and ceiling) and personal property, as well as liability claims, such as someone getting injured in your condo. Like home insurance many perils are covered by condo insurance, such as fire, theft and vandalism. Some policies will cover your entire condo unit, but that depends on your homeowners (HOA) master policy and what it covers.
Best Home Insurance Companies of 2021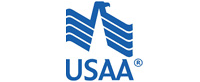 USAA
Our Score

State Farm
Our Score

American Family
Our Score

Liberty Mutual
Our Score

Allstate
Our Score
How much is home insurance?
Homeowners insurance costs vary based on location, claims history, risk and even your credit history. You'll pay more for home insurance if you're in an area with higher claims. That may be a region with severe weather, such as hurricanes or tornadoes. It could also be an area with many break-ins and fires. Home insurance companies take all of that into account when devising rates. The average home insurance rate for $300,000 dwelling coverage and $300,000 liability with a $1,000 deductible is $2,305 annually. However, home insurance rates vary by state. Homeowners in some states pay double that amount on average.
Oklahoma, Kansas, Florida, Arkansas, Texas, Mississippi and Louisiana are the most expensive states for home insurance among common coverage levels analyzed by Insurance.com. Among the least expensive states for home insurance are Hawaii and Vermont.
It all goes back to risks. Florida, Texas, Mississippi and Louisiana are prone to hurricanes, while Oklahoma, Kansas and Arkansas experience lots of tornadoes. Insurers charge a higher rate in those riskier states. You can't avoid paying more if you live in an expensive area. However, shopping around can lead to lower rates. Use our home insurance calculator to get an estimate of home insurance costs in your area.
Find average home insurance rates by ZIP code for common coverage levels
INSURANCE RATES
INSURANCE RATES
INSURANCE RATES
Find average home insurance rates in your state
Compare home insurance quotes
Here's how to do a home insurance quote comparison.
First you need to determine how much coverage you need to be fully protected.
Penny Gusner, senior consumer analyst for Insurance.com, recommends the following:
Enough dwelling coverage to match your home's full replacement cost. Replacement cost is not market value. Instead, it's how much you would need to build your current home and doesn't take into account land value. You can figure out how to calculate home replacement cost by looking at building materials used for your home, using online calculators or you can hire an appraiser to do it for you. Discuss your replacement cost estimate with your insurance agent or insurer and confirm that you have coverage limits appropriate for your situation.
$300,000 in liability.
Personal property coverage is typically 50% to 70% of your dwelling coverage amount. Standard-issue homeowners insurance policies don't cover all types of property. They may restrict payments for specific losses. For example, stolen jewelry reimbursement may be limited to $1,500 regardless of the item's replacement cost. To avoid taking an unexpected loss on your more valuable or unusual items, consider "scheduling" them and adding special coverage.
Choose a deductible. These typically are $500, $1,000, $1,500, $2,000 or even higher. This is the amount you pay before your policy pays out, so be sure you can afford the deductible amount if it is on the higher end.
$5,000 in medical payments.
Once you have the amount of coverage you need nailed down, you're ready to compare house insurance quotes. Make sure you compare home insurance rates for the same amount of coverage from at least three different insurance companies.
5 most important things to know as you compare home insurance
How to save money on homeowners insurance
The most effective way to save on home insurance is to comparison shop, maintain good credit, file only claims that are for major damage and to get all the discounts that match your homeowner profile.
Compare home insurance quotes: You should compare homeowners insurance quotes from at least three carriers at least every year upon renewal to be sure you're getting the best deal. Insurance companies each use their own calculations for assessing risk and deciding what you pay for coverage. That means the price for the same policy can differ by hundreds of dollars. You can't save if you don't shop around.
Maintain good credit: Homeowners with bad credit pay significantly more for coverage than those with good credit. By maintaining a healthy credit history, or improving your credit standing, you will ensure you pay less overall for insurance coverage, all else being equal.
Don't file claims for minor damage: Typically, the more claims you file, the higher your insurance rate will be. By all means file claims for significant damage, but hold off if claims are for minor damage, say under $2,000 or so, to keep your costs low.
Maximize discounts: Be sure you get all the homeowners insurance discounts for which you qualify. These may include discounts for bundling coverage with your car insurance, for installing security devices, for using weather resistant building materials, for staying with the same company over a period of years, among other scenarios.
Newly Purchased Home
---
The biggest discount is for new homes. Newly-constructed homes save homeowners an average of 35.5% off home insurance. That's an average savings of $547.
Bundle & Save
---
Another major discount is bundling. Bundling insurance policies is when you have multiple types of insurance from the same company. Bundling your home and auto insurance saves an average of 19%. That's an average savings of $284.
Building Materials
---
Your home's building materials can lead to discounts. Houses made of fire-resistive and superior materials save homeowners an average of 11%. That's nearly $190.
I want to learn more about Home Insurance.
Who has the cheapest home insurance?

What you pay for coverage depends on many factors, including the age, location and materials of your home, among other variables. However, for the average homeowner, the cheapest home insurance companies among those surveyed by Insurance.com are as follows, for a policy of $300,000 in liability and dwelling, with a $1,000 deductible:

Travelers
CSAA Exchange
Allstate
State Farm
Interinsurance Exchange of the Automobile Club
Chubb
Arbella
Farmers
Safeco
Erie

How much homeowners insurance do I need?

You want to have enough home insurance coverage to reimburse you and let you build a new home. Replacement coverage provides that coverage. Make sure you have enough protection to rebuild a new home on your property. Don't just get insurance that covers what your home is worth now. Check with your insurer, broker or a local building association to get the building costs in your area.

You also want to make sure you have enough liability coverage. Liability protects you if someone gets injured on your property or if you get sued. To figure out how much liability protection you need, consider your assets, including your home and cars. Make sure you have enough liability coverage to protect those assets.

How does homeowners insurance work?

Homeowners policies are in place to help you when your property gets damaged or stolen. It's also there to protect your home if you're sued. You need to file a claim with the insurer if your property gets damaged or if something gets stolen. Your home insurance company will review the claim and decide the amount you're owed.

You want to limit the number of claims. Your insurer will increase your home insurance rates if you file too many claims. It may even drop you.

What does homeowners insurance cover?

Home insurance protects your home and belongings against damage and theft. The liability portion of your policy covers you if a visitor gets injured on your property or you get sued. Without homeowners insurance, you could lose everything, including your home, if the unthinkable happens. One type of damage homeowners insurance doesn't cover is flood damage. Your home policy will reimburse you for water damage from a burst pipe. It won't cover you if your home and belongings are damaged from floodwaters. Instead, you need a separate flood insurance policy.

How are homeowners insurance claims paid?

After you report a loss, an insurance adjuster reviews your claim. The person will check the damage or see what's been stolen and then come up with what's owed you. You can appeal that amount if you find the reimbursement is lacking. Once you and the insurer agree on an amount, the insurer will then pay for the claim minus your deductible. You're responsible for your deductible. So, if your deductible is $1,000 and the damage is $10,000, the insurer will pay $9,000. The higher the deductible, the lower you'll pay for home insurance. If your claim is hefty, your insurer may split up the payments and not send you future payments until you start work.

How do you shop for homeowners insurance?

Shopping for homeowners insurance is similar to looking for auto insurance. You should figure out what level you want. How much is your home worth? How much would it cost to replace your home? How much are your possessions worth? Figure out what liability coverage you need. Experts recommend at least $300,000 liability coverage. However, if your assets are worth more, you can usually get up to $500,000 liability coverage. If you need even more, you can buy a separate umbrella policy that will cover you.
I want to learn more about Renters Insurance
How much renters insurance do I need?

You need enough coverage to replace your destroyed items. That means you'll likely want replacement value rather than actual cash value. What's the difference? Replacement value provides reimbursement to cover the actual cost of replacing your possessions. Actual cash value depreciates your items, so you get paid what they're worth now. Replacement value costs more than actual cash value coverage but is better if you file a claim.

What does renters insurance not cover?

Rental insurance protects your possessions, but standard policies have exclusions. That includes roommates unless they're named on the policy, expensive jewelry and collectibles, business equipment and flood damage. You can buy endorsements for most of those items though. For flood damage, you need a separate flood insurance policy. Renters insurance also doesn't cover the structure. Instead, the landlord needs to take out protection.

Why do I need renters insurance?

Renters insurance offers you reimbursement if your possessions are damaged or stolen. It also provides liability coverage in case someone is injured on your property or sues you. Renters insurance can help you pick up the pieces and get back on track faster if your home gets burglarized or damaged.

How do I file a renters insurance claim?

Filing a renters insurance claim is similar to homeowners and condo insurance. Notify your landlord. Some states demand this and you may find that it's required on your lease. Document the damage or theft and notify your insurer as soon as you can. Take photos. Make repairs so no more damage happens. However, you shouldn't make significant repairs before talking to the insurance company. It's OK to board up a broken window or fix a lock. However, don't go beyond that until an adjuster reviews the damage. When you call your insurer, it will want your policy number and detailed information about the damage and loss. You'll set up a time for an adjuster to review the damage and then will provide an estimate of the damage. If you feel the estimate is too low, you can appeal the decision. Once you and the insurer agree on a price, the insurer will reimburse you for the loss minus your deductible.

How much does renters insurance cost?

The cost of renters insurance varies. The good news is that renters insurance is much cheaper than homeowners and condo insurance. The average renters insurance costs $326 annually (about $27 monthly) for $40,000 personal property and $100,000 liability protection with a $1,000 deductible. Rates differ by state. Rental insurance in Colorado averages $160. On the other end, Mississippi averages about $580 annually.
I want to learn more about Condo Insurance
How is condo insurance different from homeowners insurance?

Condo insurance is often limited to your possessions. However, depending on your HOA's master policy, you might have to cover the floor and ceilings of your unit, too. The HOA's master policy dictates the exact coverage needed. That's unlike a homeowners policy, which includes the structure and your belongings.

How much condo insurance do I need?

The level of condo insurance depends on your HOA's master policy. The master policy tells how much it's willing to cover. Often, that protection is limited to the structure and common areas. You will need to get condo insurance for your possessions and liability.

What does condo insurance cover?

Condo insurance covers damages within your unit and personal property. It also handles liability claims if someone is injured in your condo. That coverage includes interior walls, floors and ceilings if your unit gets damaged by fire, weather, vandalism, smoke damage or frozen pipes. Flood damage isn't covered by condo insurance. Instead, you need a separate flood insurance policy. To figure out what you need, check your condo association policy. They vary depending on protection.

"All in" or "all inclusive" covers the individual units' exterior and interior surfaces. In that case, the condo owner only needs coverage for personal property and liability coverage.
"Special entity" covers nearly all of the condo structure. That includes fixtures. However, it doesn't cover structural improvements or unit additions.
"Bare walls in" and "wall studs in" covers just the bare structure. The condo owner needs to get insurance for the contents, floors, fixtures and countertops, as well as liability.

Condo insurance varies will vary depending on what the condo association covers. "All in" and "all inclusive" covers the most, so condo owners need less coverage. So, that will have lower rates than "bare walls in" and "wall studs in," which require more protection from the condo owner.

How much does condo insurance cost?

The cost of condo insurance depends on the level of coverage you need, your location and other factors. First, you need to figure out how much protection you need. Check the condo association insurance policy. See what level of coverage it provides. The association may provide "all in" coverage" or it may go offer "bare walls in" protection. "All in" includes the unit's interior surfaces. In that case, you just need to protect your personal property and liability coverage. "Bare walls" coverage only protects the physical structure. You'll have to get protection for personal property, liability and for any of the fixtures in your condo. Your location also plays a role. The average condo insurance rates for a policy with $60,000 personal property coverage, $300,000 liability coverage and a $1,000 deductible in Florida is $1,293 annually. That's the highest average state. In Oklahoma and Vermont the average annual rate is about $325 to $350. The national average cost of an H06 policy is $625 for that coverage level.

How do I file a condo insurance claim?

Much like homeowners insurance, you want to notify your insurer as soon as possible after the damage. Also, contact your condo association. Depending on the damage, the association may need to file its own claim. Document the damage. Take photos. Call the insurance company with your policy number and detailed information. An insurance adjuster will review your claim and estimate the damage. You'll then review the estimate and either confirm the amount or appeal the decision. Once you and the insurer agree, the company will provide your payout minus the deductible. If it's a large claim, the company may split up the payment and not give the full amount until you begin to make repairs.
Ready to shop for Home Insurance?
Read Our Latest Articles on Home Insurance