About health insurance
Insurance finder
Best companies
Articles & guides
Insurance FAQs
Health insurance
types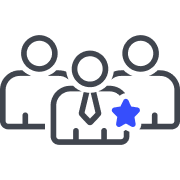 Employer-sponsored
Know more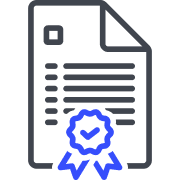 Medicare and Medicaid
Know more

Individual health insurance
Know more
About 7 percent of Americans have individual or non-group health insurance. Insures offers these plans through the Affordable Care Act marketplace and outside of the marketplace. These plans, especially those outside of the marketplace, are often more expensive than an employer-based plan. Plans within the marketplace may offer tax breaks and subsidies for lower-income Americans. Those discounts are not available in the individual market outside of the exchanges.
Learn more
How does health insurance
work?
Health insurance plans split the cost of care between you, the insurance company and, if you get your insurance through work, your employer, which pays a portion of the premium so you pay less each month. You pay monthly premiums and out-of-pocket for deductibles, copays and coinsurance when you need care. Your health insurance company picks up the rest. Once you meet your annual deductible, you'll only pay copays, and if you meet your annual out-of-pocket limit, your insurer pays 100% of your bills.
How much does health insurance
cost?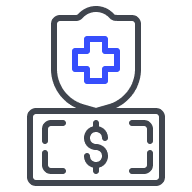 The cost of health insurance varies based on a variety of factors. In general, employer-sponsored plans cost less than individual plans. Medicaid is very low cost, but has income eligibility requirements. Medicare costs vary depending on whether you take Original Medicare, or decide on a Medicare Advantage plan, which may have an additional cost. In general, if you pay more monthly in premiums, you can expect lower out-of-pocket costs. That means the overall cost of your insurance will depend on how much you actually use it in a given year. Plan type and network can also affect cost. However, the average annual cost for each type of plan breaks down as follows.
Employer-sponsored
$7,911 single
$22,463 family
ACA benchmark* plan
$5,472 single
Medicare Advantage
$216 + Medicare Part B premium
*KFF's benchmark plan is the second-lowest cost silver plan for a 40-year-old male.
Health insurance
plan search
Answer a few brief sets of questions to find the right health insurance plan for your needs and budget.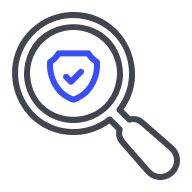 Find the best health insurance
Here's how to get the right coverage for you and your family
Get Started
Best health insurance
companies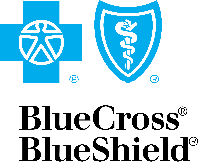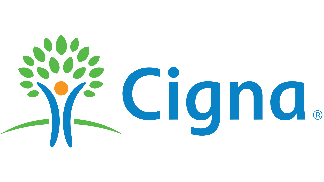 Helpful health insurance articles & guides
Health insurance
FAQs
What's a PPO, HMO, and high-deductible health plan? How do they differ?
The three most common types of health insurance plans in employer-sponsored health insurance are preferred provider organization (PPO), high-deductible (HDHP), and health maintenance organization (HMO) health plans. Here are the differences:
PPO: The most common type of health insurance plan. PPOs cover about half of Americans with employer-sponsored health insurance. PPOs usually have higher premiums, but with lower out-of-pocket costs when you need health care services. PPOs also offer more flexibility. Members can see in-network and out-of-network doctors. However, you'll likely have to pay more to see an out-of-network provider.
HDHP: As the name suggests, HDHPs have high deductibles. They usually have cheaper premiums, but you'll pay more out-of-pocket when you need health care services. Slightly less than one-third of Americans in an employer-sponsored plan have a HDHP.
HMO: HMOs have lower premiums then PPOs and fewer out-of-pocket costs than HDHPs. HMOs have restricted provider networks. That means you'll probably only be able to see in-network providers. If you get care outside of your network, you may have to pay for all the services without any help from the insurer. HMOs also require a referral from a primary care provider if a patient needs to see a specialist.
What should I consider when choosing a health plan?
Choosing a health plan isn't a one-size-fits-all. What's a perfect option for one person doesn't make sense for another. Here's what to consider when choosing a health plan:
Premiums
Out-of-pocket costs
Deductible
Provider network
Plan type
Your income
Your medical history
You and your family's upcoming health care needs
All of these issues play into which health plan is best for you.
What's out-of-network care?
Health plans have provider networks. Patients can see in-network doctors and facilities without added out-of-network charges. Out-of-network providers and facilities don't have in-network contracts with your insurer. That means you'll have to pay more or even all of the health care costs. Out-of-network medical bills are a common reason for surprise billing. Surprise billing is when you get an unexpected massive medical bill. That's often caused by getting care from an out-of-network provider or hospital. This is especially common in emergency rooms.
When is open enrollment?
Open enrollment varies by how you get your health insurance. If you get coverage through an employer, the business will decide on its open enrollment period. People who get health insurance through an Affordable Care Act (ACA) plan have a set period depending on your state. The federal government sets open enrollment for these plans from Nov. 1-Dec. 15. However, a handful of states offer longer open enrollment periods. Meanwhile, Medicare's open enrollment is Oct. 15-Dec. 7. People can make changes to their Medicare plans at that time. Also, Medicaid doesn't have open enrollment. Instead, people who are eligible can apply during any time of the year.
What is COBRA?
COBRA allows you to keep your employer-sponsored health plan if you change jobs or lose your job. The coverage is costly. COBRA plans can charge you up to 102 percent of health care costs. That means you pay for all costs with no help from the employer. The benefit of COBRA is that it allows you to stay on your former employer's plan. That comes with a cost.
What is a short-term health plan?
A short-term health plan offers low-cost coverage that may not provide the same protections as regular health insurance. You may pay hefty out-of-pocket costs and have limited provider choices with a short-term plan. Short-term plans also offer fewer consumer and patient protections than ACA plans. These plans provide coverage to people for a year. You're able to request two renewals. In effect, you can have a short-term plan for three years. These could be an option for young, healthy people, who don't expect to need much health care. However, if you need health care services, a short-term plan can be costly.
Can I qualify for both Medicare and Medicaid?
Yes. You could qualify for Medicare if you're 65 and over or have a disability. You're also eligible for Medicaid if you're a low-income American. People who can get both Medicare and Medicaid are called dual-eligibles. Most people in nursing homes are dual-eligible. If you're dual-eligible, the health plans coordinate what each one pays.
What are the types of Medicare?
Medicare includes original Medicare, which is Parts A and B. This coverage is for care done by hospitals and physicians. Medicare Part C, also called Medicare Advantage, is offered through a private insurance company. Part D is prescription drug coverage. Medicare Advantage usually has dual prescription drug coverage, so you only need Part C. However, people with Parts A and B may want Part D coverage to help them with prescription drugs.