Why you can trust Insurance.com
Insurance.com is dedicated to informing, educating, and empowering you to make confident insurance decisions. Our content is carefully reviewed by insurance experts, and we rely on a data-driven approach to create unbiased, accurate insurance recommendations. Insurance.com maintains editorial integrity through strict independence from insurance companies.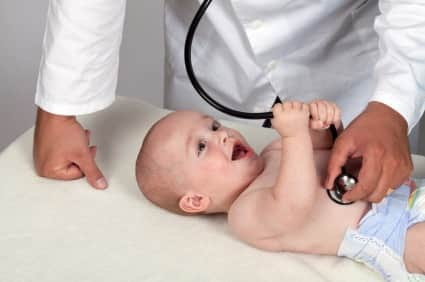 What happens if the health plan you signed up for on your state exchange fails?
It's not a crazy question.
More than three-quarters of the 23 co-op plans created under the Affordable Care Act went out of business.
If your health plan fails, you can look for a new plan, either through an exchange (See "Checklist for buying a policy on a health insurance exchange.") or on the open market (See "How to buy an individual health plan.")
Ordinarily, you can only enroll in a new health plan during the individual health insurance open enrollment period, which runs Nov. 1 to Dec. 15 in most states. However, you likely qualify for a special enrollment period if your health plan fails. That period allows you time to sign up for another plan outside of open enrollment.
KEY TAKEAWAYS
You can get a new health insurance policy only during the open enrollment period that starts on Nov.1 and ends on Dec 15.
If you don't get coverage during an open or special enrollment period, you may not be able to purchase replacement insurance coverage.
You can stay with your failed plan for a while. If you do not change plans, providers in your plan will accept your insurance.
It is the guaranty association in the state where the insurance company is licensed and writes policies that will pay you for your claims.
You no longer must have insurance
You don't have to enroll in health insurance anymore. The days of being fined at tax time for not having health insurance is over.
However, it's still a good idea to get health insurance.
During a special enrollment period, health insurance companies must offer all its products that have been approved for sale and must accept you. Insurance companies may not impose any limitations on coverage based upon your health condition, says Sean McKenna, a spokesman for spokesman for the National Organization of Life & Health Insurance Guaranty Associations (NOLHGA).
Here's another reason to move quickly: "Outside of the annual open enrollment period and special enrollment periods, health insurance issuers writing individual health insurance products are not required to accept all applicants," McKenna says. As a result, if you do not obtain coverage during an open or special enrollment period, you may not be able to buy replacement health insurance coverage.
You can stick with your failed health care plan
You may be able to stick with your failed plan for at least a while.
If you stick with your failed plan, providers who are in your plan must accept your insurance. Your claims will be paid by the guaranty association in the state where the insurance company is licensed and writes policies.
"Guaranty associations provide a safety net when an insurance company is determined by a court to be insolvent and placed into liquidation," McKenna explains.
Law requires insurance companies to be members of the guaranty association in states in which they are licensed to do business. If an insurance company has insufficient assets to pay its policyholders' claims, a guaranty association will obtain funds by assessing member insurers that are in the same line of business as the insolvent insurer. The guaranty association uses these assessments and any assets of the insurer to pay the covered claims of the policyholders of the insolvent company within certain limits.
Most states limit guaranty association coverage for health insurance claims to $500,000 per policyholder. A few states provide a lower amount of coverage, McKenna says. Each state has its own guaranty associations and laws that govern them.
In some cases, the guaranty association may transfer the policies of the insolvent company to another, financially stable insurance carrier. But the guaranty association will pay the claims until the transfer is complete.
Claims still paid in timely manner
McKenna says guaranty associations make every effort to pay all covered claims in a timely manner. However, he says, claims could be delayed depending upon the condition of the insurance company's files and claims administration processes as well as the degree of advanced planning the guaranty associations could perform before the insurance company was placed in liquidation.
Helpful Health Insurance Articles & Guides