12 ways to save on term life insurance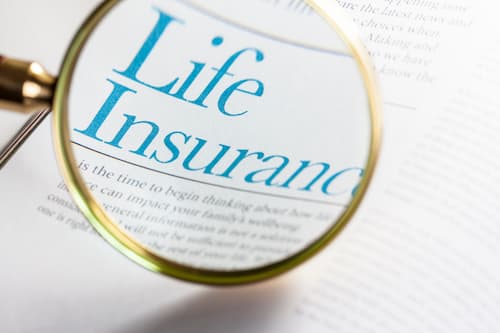 You're the sole breadwinner whose income keeps your family afloat, a parent with young children, or you're helping your kids pay for college. Regardless of the stage of life you're in, buying life insurance is a way to help cover your family's costs in case of your untimely demise.
Although a wide range of life insurance options are available, one of the most popular is term life, which covers you for a certain length of time, such as 10 or 20 years, and compensates your loved ones if you die during that time.
While price is certainly a major consideration when you're looking for life insurance, you also need to be sure the company you choose is financially sound and will be around through the years, says Marvin Feldman, president of the non-profit Life Happens. "You don't want to buy something you can never get serviced."
Like so many other decisions these days, good starting points are searching online and seeking recommendations of reputable life insurance companies from your circle of friends and consumer reviews, Feldman says.
Once you've got your choices narrowed down, you can start looking for the policy that offers you the best coverage at the best price for your own personal situation. Typically you can figure out how much life insurance you need by adding up your debts -- your mortgage, your credit card balances, car payments -- so you have enough coverage for your survivors to pay them off. You also need to account for replacing your salary and for future expenses, such as college tuition.
When you've determined that, you can follow these tips to help you save on your insurance premiums.
1. Shop around. Never rely on the price quote of just one life insurance provider. By shopping around you'll find the company that offers the best price for your age and health that will cover your needs. Comparing quotes online is an effective strategy, but be sure to give accurate information. Your lowest quote can be used as a price point from which to work when finding the best policy with affordable rates.
2. Buy when you're young. If you purchase life insurance when you're young, you'll pay far lower premiums than if you wait until you're older to buy. This can save you a significant amount of money over the decades.
3. Avoid guaranteed policies with no medical exam. You may be tempted to skip the medical exam when deciding what type of policy to buy -- but don't. Typically "guarantee issue" policies are for people in poor health who have trouble finding insurance companies willing to take them on as a high risk policyholder. No-exam policies are more expensive than standard life insurance policies and often pay out less to your beneficiaries. Even if you have a medical condition, you are likely to get better rates by taking an exam and purchasing a standard issue policy.
4. Don't come up short. Don't try to save money by purchasing a policy for fewer years than you really need. If the term of your policy is up in 20 years and you want to renew it, you'll pay higher rates because the premiums are tied to your age. Buying a short-term policy and renewing it repeatedly, isn't a prudent way to save money - you're better off with a longer term policy.
5. Maintain your health. "It's always better to buy life insurance before your health becomes an issue," Feldman says. "If you wait till you really, really need it, it may be too late to buy it." Or if you are able to obtain it, you'll pay a higher price. But you're not stuck with higher rates forever if you can improve your well-being and keep it going for at least a year. Once you have a policy, if your health improves, say you quit smoking or your cholesterol or blood pressure levels are back at healthy levels, ask for a rate reconsideration.
6. Consider your medical conditions. If you do have a medical condition, you'll find that some life insurance companies may be more willing to offer you coverage than others, Feldman says. One provider may offer a better rate even if you have diabetes or a heart condition than other companies will.
7. Look where you work. Check to see if you can purchase group life insurance beyond what your employer provides as an employee benefit. It's typically inexpensive, but it might not be enough to meet all your needs. In that case you should consider purchasing additional coverage at work from the insurer that offers the group coverage, beyond that the employer pays for. . You may also want to buy an additional policy on your own in the regular marketplace as benefits are limited for group life policies and that coverage will end if you leave your company.
8. Bundle up. Insurance experts recommend bundling your coverage, so you might decide to purchase your homeowners insurance and auto insurance with one company, and receive discounts on your policies. You also might be able to bundle your life insurance with other types of insurance. Feldman says you won't get a break on your life insurance premiums, but you could receive discounts on your other policies, such as auto insurance.
9. Round up for coverage amounts.. Life insurance companies have "break points," so even if you figure you need $425,000 worth of insurance, you'll typically get a better rate if you buy $500,000 worth of coverage.
10. Round down for age. When it comes to age, be sure to buy when your age will "round down." For example, if you are going to be 40 at the end of December, buy a policy in the first six months of the year when your age will be rounded off at 39.
11. Join the club. If you're a member of a group or an organization, such as your university alumni association, you might be eligible for a discounted group life insurance policy.
12. Pay your bill in one yearly installment. Some insurance companies charge fees for monthly payments, so once you find a policy you want to purchase, ask if you can save money by paying annually. Typically, the fewer payments you make, the less you spend on premiums.
Additional reporting by Susan Ladika