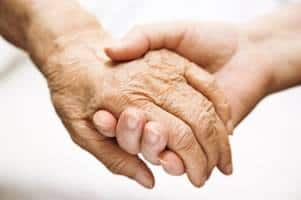 Term life insurance is temporary, but it doesn't have to stay that way. Most term life policies sold today can be converted to permanent whole life or universal life insurance policies. While term life insurance covers you for a certain period of time – 10, 15, 20 or 30 years – permanent life insurance covers you until you die.
Let Insurance.com help you find affordable life insurance now.
When you convert from term life to permanent, you won't have to answer questions about your health or undergo a medical exam. If you purchased a term life policy when you were in excellent health but then later got sick, you will maintain the health rating you had when you bought the policy.
"All you have to do is sign a form and write a check," says Damon Bates, vice president of insurance marketing at MassMutual.
If you're young, the conversion feature also allows you to build your life insurance investment gradually as money becomes available.
Reasons to convert term life insurance
Life insurance is a paradox: The people who need it most and can qualify for the best rates are young people starting families who can least afford to purchase coverage, says Joe Skarda, a retirement plan specialist and director of training and education at Sapient Financial Group in San Antonio.
Still, that doesn't mean there aren't options for getting the coverage you need and adjusting that coverage to maximize your benefits as your situation changes.
Term life, which is far more affordable than universal or whole life insurance, can be converted in pieces as earning power grows. You don't have to convert the entire amount or convert all at once.
For instance, you might convert $100,000 of a $1 million term life policy to permanent life every few years. This is a strategy many people use to accumulate permanent life insurance, Bates says.
Yet, just 1 percent of term life policies were converted to permanent policies in 2002, according to the most recent figures from LIMRA, the global research and consulting group that tracks the life insurance industry.
Why?
"We believe the reason is that a significant number of term policyholders opt to replace their existing term coverage with a similar – and very often cheaper – plan," LIMRA spokesperson Catherine Theroux says.
A proliferation of new products and advancements in underwriting has created a hypercompetitive term marketplace, she says.
Rather than converting their policies, some people shop the term life market every two to three years and replace existing policies with new, cheaper term life policies, Skarda says.
Policyholders who do convert from term to permanent plans, however, tend to do so with help. Skarda and Bates both say the percentage of conversions is much higher among buyers who work with agents and purchase policies from large, leading life insurance companies.
Questions to ask about term life insurance
When shopping for a term life insurance policy, ask yourself the following questions:
Is the policy convertible? Although most term life policies are convertible, some do not have a conversion feature.
What's the deadline? Some policies let you convert until the end of the term, but many will only let you convert up to a specified deadline during the term.
"In many cases, people buying longer term policies forget (about the deadline)," Skarda says.
He suggests working with a reputable adviser who can stay on top of the policy and advise you about conversion.
Bear in mind the premium for a permanent policy will be higher the longer you wait to convert.
"We can lock in your good health, but we can't lock in your age. Time marches forward," Bates says.
What are your conversion options? "That depends on the company and the quality of its portfolio," Bates says.
Many buyers view term life as a commodity and shop for the cheapest policy, but both Bates and Skarda says it's important to consider quality, which includes the quality of products to which you can convert the term life policy.
What are your options if you don't convert? Once a life insurance policy reaches the end of its term, the premium spikes and is no longer guaranteed. You either pay exorbitant rates to keep it in force or have to shop for a new term life or permanent life insurance policy, which may be difficult if your health has declined. Keep that fact in mind.
In shopping for life insurance, don't go it alone, Theroux says.
"You should talk to an adviser and look at what you have now and what you need," she says.