Why you can trust Insurance.com
Insurance.com is dedicated to informing, educating, and empowering you to make confident insurance decisions. Our content is carefully reviewed by insurance experts, and we rely on a data-driven approach to create unbiased, accurate insurance recommendations. Insurance.com maintains editorial integrity through strict independence from insurance companies.
Insurance fraud has become more frequent as people look for "creative" ways to make money. Car insurance companies find that people file more claims in a down economy, often for smaller amounts. With so many claims for car insurance companies to process, it may seem easy to get a fraudulent claim slipped through unnoticed. Not so.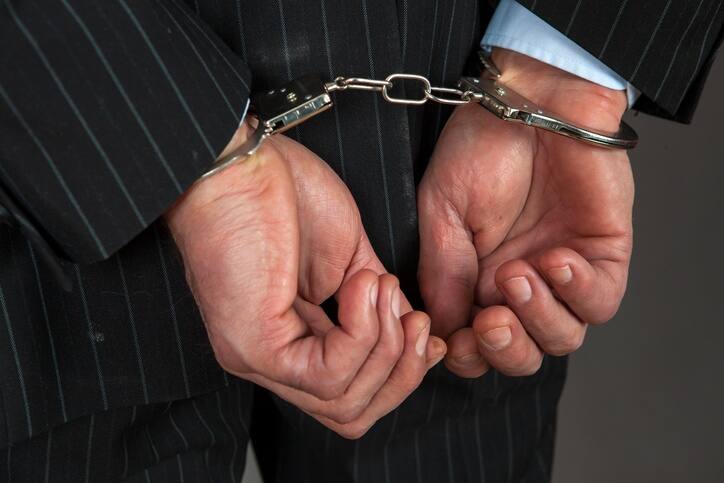 Don't resort to breaking the law and get the attention of the car insurance company by making a false claim. There are ways to lower you car insurance, but don't resort to crime to save.
Just like the team on CSI uses advanced techniques to analyze evidence and figure out what happened, an insurance company's Special Investigations Unit or SIU — which often includes reps with law enforcement experience — conducts a thorough investigation to detect fraud. (Please note that Insurance.com reminds consumers that insurance fraud is illegal and a very bad idea.)
KEY TAKEAWAYS
Car insurance companies are becoming more vigilant about fraudulent claims, so don't resort to fraud to save on your car insurance premiums — you could end up paying for it later.
There is no way left to get away with hiding the car or arranging to have it stolen. It's not hard for investigators with their computer simulations to find out the truth.
Don't plan to add old damage to your car in your new loss report. SIU can use rust analysis and wear patterns to find out if the damage is new or old.
If you think negotiating with the repair shop to pad the estimate will work, you are wrong. SIU claims adjusters know how much the parts cost and how long a repair takes.
Here are a few things fraudsters try to get away with — and why it's rare that they will:
Leave your car unlocked with the keys inside
The missed car payments are piling up and it's costing you way more than it's worth. Wouldn't it be great if you didn't have to worry about it anymore?
A fraudster may think about leaving keys in a car and reporting it's stolen once a thief takes off with it. Problem solved, right?
Well, a good SIU investigation includes a financial review to identify if you're behind in payments, if you're missing a set keys and whether there was forced entry into the vehicle. The National Motor Vehicle Title Information System (NMVTIS) assists law enforcement in preventing and deterring fraud. Investigators will likely request bank records, phone records and any the resources that increase the chance of a fraudster getting caught.
"Spill" a little gasoline near the engine and report vandals torched your car
OK, so hiding the car or arranging to have it stolen won't work, but if the evidence burns up, there's no way to figure out what happened, right? Wrong. Burn pattern analysis, computer simulations… it's not hard for investigators to spot fires that were intentionally set.
Visit the chiropractor as much as possible after a car accident
You might think you'll get free adjustments. Maybe the doctor will cut you in on a little extra money if you ask nicely.
Every SIU has medical experts who can tell if your injuries aren't serious enough to need tons of medical attention. In addition, they keep track of doctors who repeatedly provide excessive treatment or attorneys who repeatedly recommend certain clinics.
Claim whiplash from an accident when you don't have bumper damage
You might think you've hit the jackpot when you're hit from behind -- and claim whiplash.
SIU accident investigators can tell what kind of damage you and your car are likely to sustain from a collision. If you weren't hit hard enough or from the right angle, they'll know you're making a false auto insurance claim
Add a few cousins or friends who weren't in the car to your accident claim.
The accident investigators will immediately be suspicious if accounts of a collision differ. If what you say changes, or doesn't agree with the police report and accounts of the other driver and any witnesses, it won't be good.
Include previous damage to your car in your loss report
How could an investigator know when the damage happened? You've wanted to fix the dent in your door for a long time now, and this seems like the perfect opportunity. It's not, because the SIU can use rust analysis and wear patterns to determine if the damage is new or old.
"Negotiate" with the repair shop to pad the estimate
Your car insurance will cover the damage to your fender, which is the good news. The bad news is that you still have to pay the deductible.
Maybe the repair shop could just add your deductible to their bill? However, the SIU fraud claims adjusters know how long a repair takes and how much the parts cost, so they'll know the estimate is too high. A reputable repair shop won't risk its reputation to help you commit fraud.
Buy insurance for a loss you already had
This is one of the all-time classics. You've been meaning to get comprehensive and collision coverage for awhile, but never got around to it. Unfortunately, a tree branch just fell on your car, breaking the windshield and severely denting the hood. So, you call your auto insurance company and add comprehensive coverage, then file a claim a few days later.
The problem? During the investigation, the SIU finds out you started calling body shops to get estimates before you had comprehensive coverage. Not a good situation for you.
These are just a few of the ways an insurance company's SIU can catch fraud. They also work with law enforcement, state departments of insurance and the justice system to identify insurance fraud and assist in prosecuting the offenders. Many companies have computer programs that flag suspicious claims for review by the SIU. If you're caught, penalties can range from denial of your claims, to cancellation of your car insurance policy, to possible fines or jail time. In other words, it's not worth it.
If you suspect a person or group is committing insurance fraud, you can report it to the police, your insurance company, or the National Insurance Crime Bureau. You might even get a reward.
Save money by not being fraudulent
There are plenty of other ways to save money on car insurance other than being fraudulent. If you really want to show car insurance companies who's boss, you need to shop for car insurance.
We shop around for everything else in our life to find the cheapest price or best value -- gas, clothing, homes, etc. -- so you should definitely shop for car insurance.
Use our free online quote comparison tool to see real quotes from top insurance companies in only about 10 minutes. If you're satisfied with any of the quotes you see, you can even buy the policy online using our system. Make sure to ask about discounts too. You may be eligible for discounts that will drastically cut your auto insurance premium.
Want to learn more about discounts, coverages, and more? We'll show you everything you need to know about car insurance rates, especially how to get them to be lower.
Helpful Auto Insurance Articles & Guides