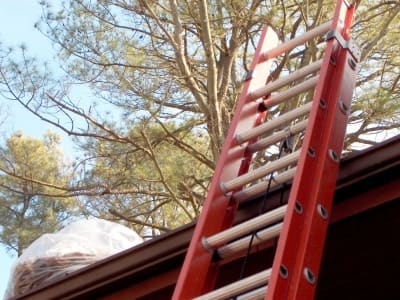 Contrary to the parade of fiery car crashes and freak accidents that appear nightly on the TV news, you're much more likely to die quietly of sickness or old age than from an accident. Given that reality, do you need accidental death and dismemberment insurance?
As its somewhat grisly name implies, an accidental death and dismemberment policy pays out if you die in an accident or suffer a horrific injury. You get 100 percent of the benefit, called the principal sum, if you die from an accident. You will get a portion of the benefit if you are injured but survive, with the severity of the injury determining the payout.
The raw numbers probably argue against the need for AD&D. Accidents are the fifth leading cause of death, accounting for 5 percent of all deaths in 2007, according to the latest data from the Centers for Disease Control.
By contrast, heart disease and cancer, the No. 1 and No. 2 killers, together accounted for 48 percent of all deaths.
Although accidental death and dismemberment insurance is no replacement for standard life insurance, AD&D can provide valuable supplemental coverage at a low price, especially if it's purchased through a group like your workplace.
AD&D insurance may make sense if you work in a dangerous occupation. It also is a good idea for young people, says Barry Petruzzi, second vice president of group life and disability at The Guardian Life Insurance Co. of America.
Accidents are the leading cause of death for people through age 44 because other killers, such as heart disease, cancer and stroke, take their toll at later ages.
Accidental death and dismemberment insurance payouts
Accidental death and dismemberment payouts are made on top of benefits you'd receive from other insurance coverage, such as life insurance, health insurance, disability insurance or workers compensation insurance.
Policies vary, but generally a standard AD&D policy would cover the following if caused by an accident:
Loss of life, 100 percent of benefit
Loss of a hand, 50 percent of benefit
Loss of a foot, 50 percent of benefit
Loss of sight in one eye, 50 percent of benefit
Loss of thumb and index finger of the same hand, 25 percent of benefit
You can also pay extra for enhancements, such as coverage for paralysis or coma, reimbursement of costs for retraining and education, and higher payouts for accidents involving cars equipped with airbags.
The optional enhanced benefits are usually grouped together in packages to make selection simple, says Steve Hannah, eastern regional vice president for Mutual of Omaha..
Accidental death and dismemberment insurance generally does not apply for losses resulting from:
Suicide or self-inflicted injuries
Intoxication or illegal drug use
Commission of a felony by the insured
Active duty or training in the military
Many policies also exclude losses from injuries when piloting an aircraft or working as a flight attendant. However, injuries or death from a plane crash would be covered if you were flying as a passenger on a commercial flight.
Your death or injuries also must occur within a certain time frame after the accident to be covered. The amount of time depends on the policy.
Who offers accidental death and dismemberment insurance?
Accidental death and dismemberment policies are available through employer-sponsored groups, as well as individually through credit card issuers, banks and mortgage companies. You can also purchase AD&D as a rider on life insurance policies.
Most employers that offer accidental death and dismemberment insurance provide it as a benefit alongside group life insurance at matching levels, Hannah says.
For example, an employer that provides $50,000 of life insurance would offer $50,000 of AD&D coverage. Under that scenario, you'd get double the payout if you died in an accident – $50,000 from the group life insurance and $50,000 from the accidental death and dismemberment policy. Some employers also let employees buy additional AD&D coverage at the low group rate.
Price is a primary selling point of accidental death and dismemberment insurance. Typically, a $100,000 AD&D policy costs about $4 a month for an individual purchasing it through a group. That's basically the cost of a fancy coffee drink, Petruzzi says.
"People are generally underinsured," Petruzzi says. "AD&D is a way to layer additional coverage on top of life insurance."
The extra coverage from AD&D can help a family cope in the aftermath of a tragedy.
"If someone dies from a sickness, it's very difficult, but the family may have some time to prepare," he says. "Accidental death can be worse because it happens so quickly."
AD&D or life insurance?
But if money is tight and you have no life insurance, should you buy only AD&D insurance?
"If you're going to have a choice between life and AD&D, I'd invest in a good life policy first," Hannah says.
Term life insurance policies are very affordable for young people who are healthy, Petruzzi says. Term life insurance provides coverage for death from accidents or illness during a certain period, such as 10, 15, 20 or even 30 years.
"AD&D is not a replacement for life insurance, but it's great in tandem with life insurance," he says.
However, if accidental death and dismemberment is your only option, both Hannah and Petruzzi agree that some coverage is better than nothing.
Related topics