Why you should trust Insurance.com
Insurance.com is dedicated to informing, educating, and empowering you to make confident insurance decisions. Our content is carefully reviewed by insurance experts, and we rely on a data-driven approach to create unbiased, accurate insurance recommendations. Insurance.com maintains editorial integrity through strict independence from insurance companies.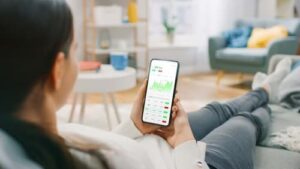 A life insurance policy isn't your only option if you want to provide a financial cushion for your survivors. You can look to various other investment options, and some may work better for you than life insurance.
However, unlike other types of investments, the predefined death benefit on a life insurance policy won't decrease as long as the term life policy stays in effect, which means you can count on a specific return on your dollar if you pass away.
"You need at least enough life insurance to cover the cost of your burial, pay off debts that will survive your passing, and leave a little nest egg for your loved ones," Lacrecia Cade, president of Atlanta Life Insurance says.
Whatever alternative you use, make sure it meets those needs and any other financial obligations you have.
Key takeaways
Make sure you know how much of a nest egg you want to provide before choosing life insurance or any alternative.
Life insurance provides a bigger death benefit immediately, while investments and savings need time to grow.
Some alternatives are subject to probate, estate taxes or both.
Alternatives to life insurance
Here are some other ways to provide financially for your family and any other needs. Before choosing any approach make sure you know how much life insurance you need and, therefore, how much you need to provide through a different approach.
Investments
Investing in stocks, bonds, or other commodities via retirement accounts or by purchasing shares directly can all provide an inheritance.
Pros: You may be able to get a much higher return on your dollar, and grow your wealth significantly over time
Cons: Unlike a term life insurance policy, investing is risky; any investment can lose value/money. Proceeds will likely be subject to estate taxes and probate
Accidental death and dismemberment insurance
Another type of insurance policy, accidental death and dismemberment (AD&D) insurance pays out only in the event of an accident.
Pros: This policy may be less expensive than a traditional life insurance policy. It will also pay out if a serious accident causes loss of a limb or other major disability.
Cons: This type of policy doesn't pay out in the event of death from natural causes or illness, which are covered by life insurance. It only covers accidents.
Annuities
These function like savings accounts that pay income to you during your life and into retirement.
Pros: Annuities provide retirement income that can be used for everything from rent to travel. They can be set up to pay your loved ones upon your death the same way life insurance would.
Cons: Annuities may charge expensive fees compared to other investments; if you pass away prematurely, the value of an annuity is less.
Mortgage Insurance
Another type of insurance plan that is designed soley to pay off your mortgage.
Pros: It can ensure that your mortgage loan will be paid off not only if you die, but also if you default on your payments or are not able to fulfill the loan's financial obligations.
Cons: Mortgage insurance is usually more expensive than traditional life insurance; policies are designed to have a decreasing benefit as time passes, and your premium will not decrease correspondingly.
Savings accounts
A traditional savings account is an easy way to put aside money for your death or another other financial need.
Pros: Savings accounts earn risk-free interest and are not subject to estate taxes.
Cons: Interest is lower than that on an investment and may have to go through probate upon your death. It will take longer to have enough coverage than what you'd get by buying life insurance.
Before you choose an alterative, weigh all of the options. Someone who needs life insurance may not be served by any other option in the same way.
See How Much You Can Save
Helpful Life Insurance Articles & Guides