Why you should trust Insurance.com
Insurance.com is dedicated to informing, educating, and empowering you to make confident insurance decisions. Our content is carefully reviewed by insurance experts, and we rely on a data-driven approach to create unbiased, accurate insurance recommendations. Insurance.com maintains editorial integrity through strict independence from insurance companies.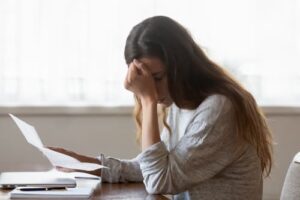 A life insurance policy covers most types of death, including those caused by accidents, natural causes, illnesses like cancer and heart disease, homicide, and even suicide (if the death occurs after any suicide clause listed in the policy expires).
The life insurance death benefit can be used to cover any expenses the beneficiary chooses.
"A life insurance policy typically provides replacement income for dependents, creates an inheritance for heirs, pays for final expenses like funeral, burial, and probate costs, and covers estate taxes so that heirs will not have to liquidate other assets," says Mark Friedlander director of Corporate Communications for the Insurance Information Institute.
"Also, some types of life insurance serve as a source of forced savings; that's because they create a cash value that, if not paid out as a death benefit, can be borrowed or withdrawn on the owner's request," he says.
Key takeaways
Life insurance covers most causes of death as long as any waiting period has passed.
The death benefit of a life insurance policy can be used for just about anything you life.
Life insurance will not cover death when involved in criminal activity or any case of fraud.
What does a life insurance policy cover?
Life insurance policies pay out upon the death of the insured and cover most types of death. Some policies do have clauses or waiting periods for some types of death, most notably suicide. Others may have a general waiting period before they'll cover any type of death; this is most common with guaranteed issue life insurance.
The life insurance death benefit itself can be used to cover just about anything, and if you expect to leave behind financial obligations, you need life insurance.
"Often, it is used to pay off bills you may leave behind or take care of expenses for your children. It is a critical part of planning for what happens to your family if you die," says Lacrecia Cade, president of Atlanta Life Insurance.
How much does life insurance cover?
A life insurance policy will cover the amount that's listed as the death benefit, which the policy owner chose when buying the coverage.
To make sure you have enough coverage for your beneficiaries, it's important to carefully consider how much life insurance you need before you buy the policy.
Consider current and future financial needs and any alternatives to life insurance you have available, like savings and investments.
What doesn't life insurance cover
There are a few common situations where life insurance might not cover your death:
Death due to a high-risk hobby that was not disclosed on the application
Death due to a pre-existing condition that was not disclosed on the application
Death that happens while participating in criminal activity
Suicide if it occurs within the contestability period (usually the first two years of the policy's effective date)
Fraudulent claims or misrepresentation on the application
The policy has lapsed due to unpaid premiums or, in the case of term life, has expired
Death during any waiting period imposed by the policy terms
Once the policy has paid out, however, there are no restrictions on what the beneficiary can use the money to pay for. If you wish to ensure that the benefit goes to minor children and isn't spent in the meantime by the named beneficiary, you will need to set up a trust.
See How Much You Can Save
Helpful Life Insurance Articles & Guides