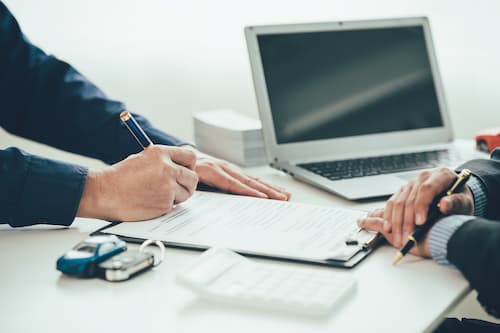 Whether you're a new parent, a working spouse, or even an empty nester, life insurance might be crucial to your family's financial well-being.
Let Insurance.com help you find affordable life insurance now.
Yet 30 percent of households remain uninsured, equal to the record low set in 2010, according to LIMRA, a research organization, that recently issued its 2016 "Trends in Life Insurance Ownership" study.
"More than 37 million American families are completely uninsured and at financial risk if their primary wage earner dies unexpectedly," says Robert Kerzner, LIMRA's president and chief executive officer.
The stats are even worse for those with children. One in five households with children under age 18 are uninsured, according to the 2016 study. This amounts to 3.7 million fewer households, compared with 2010 results.
LIMRA's 2017 Insurance Barometer Study found of families who have no life insurance coverage, 43 percent say they would be in immediate financial trouble if a primary wage earner died. Another 30 percent said they would have financial problems after several months. A majority of those surveyed who hadn't purchased life insurance fear it's too expensive.
The main reasons given for not buying life insurance is because it is too expensive or they have other financial priorities right now, such as paying off debt or saving for retirement.
"Consistently consumers have told our researchers they believe they can't afford life insurance, but when we dug deeper, our research showed that many overestimate the cost by as much as 300 percent," says Kerzner.
Depending on your age and the amount of coverage you need, life insurance could cost you less than $1 a day.
Plenty of life insurance options are available to fit almost every scenario, but one of the most popular is term life insurance, which costs less than whole life. (See "How to buy life insurance.")
What is term life insurance?
Term life insurance covers you for a set period of time, such as 20 or 30 years, and will pay your loved ones the face value of your policy if you die during that time.
So if you purchase a 20-year term, $250,000 life insurance policy, and you die five years later, your beneficiaries would receive the $250,000 tax-free. If you die after the 20-year term is up, your beneficiaries would receive nothing.
Life insurance is cheaper when you're younger, so if you purchase it when you're in your 20s, your premiums will be much lower than if you wait until you're in your 40s.
That's one of the reasons it's important to figure out in advance how long you'll need the coverage. If buy a 20-year term life insurance policy, and then decide you want to renew it, you'll end up paying higher rates when you renew because age is one of the key things life insurance companies look at when determining premiums.
If you want to renew your term life insurance policy, you'll probably have to go for a medical examination or answer questions about your health. If you're in poor health, your rates will be even higher, or you may find that you no longer qualify for life insurance.
Even if you can purchase group life insurance through your job or through an organization of which you're a member, it may not be enough to cover your needs, so you'll need to supplement your policy with individual coverage. And if you leave your job or quit the organization, you'll lose that group life insurance benefit.
Will you need a medical exam?
A medical exam may be required when applying for a standard term life insurance policy. The exam will cover your height, weight, medical history, and include a blood and urine test—which are taken to look for specific medical problems. The results of the tests may hinder you from getting approved for the insurance, or increase your rates, depending on the outcome. (See "How to ace your medical insurance exam.")
If you're a smoker, you will pay more for insurance. No matter what you smoke, if it's cigarettes, cigars or marijuana, you must attest to that on your policy application.
Guaranteed issue term life insurance coverage, also known as "quick issue" or "simplified issue," are ideal if you have difficulty finding life insurance due to a medical condition or illness. You pay a higher premium because no medical exam is required — the insurance company takes a big risk in insuring you. When it comes to guaranteed life insurance coverage, there may be a waiting period before coverage takes effect, and a chance of a yearly fee is possible.
How much term life insurance do you need?
A good starting point if you want to determine how much coverage you'll need and how much you might pay is the life insurance calculator on LifeHappens.org, the website of the nonprofit organization Life Happens, which educates the public on life, disability and long-term care insurance.
One thing to keep in mind when purchasing term life insurance is that companies have "break points," so you'll usually get a lower rate if you buy $500,000 worth of coverage, rather than $475,000 worth.
If you don't like the idea of getting nothing for the premiums you pay into your term life insurance policy, you can pay a higher rate and purchase a return-of-premium term policy. That means once the term is completed, your life insurance company will repay you the amount you paid in for coverage.
Another consideration is convertibility, which allows you to convert your policy to permanent life insurance without having to answer questions about your health. Some term policies allow you to make the switch within the first few years after you've obtained coverage. Other policies allow you to make the change at any time during the term.
What kinds of extras and riders should I consider?
Term policies also differ in what they cover. Some term life insurance policies include extra features, while others require you to pay for riders to your policy to get those extra benefits.
For example, your policy may include an accelerated death benefit, which means if you're terminally ill you can collect a large portion of the payout while you're still alive.
You also may receive a disability waiver of premium, which grants you a waiver on paying your premiums if you're disabled for at least six months.
And some policies offer double or triple the payout if the death is an accident.
Regardless of the features you choose, you should try to make sure your insurer will be around for the long haul by checking its financial stability ratings, so if you die 15 years from now, your loved ones will receive the payout to which they're entitled.
Additional reporting by Susan Ladika