Why you should trust Insurance.com
Insurance.com is dedicated to informing, educating, and empowering you to make confident insurance decisions. Our content is carefully reviewed by insurance experts, and we rely on a data-driven approach to create unbiased, accurate insurance recommendations. Insurance.com maintains editorial integrity through strict independence from insurance companies.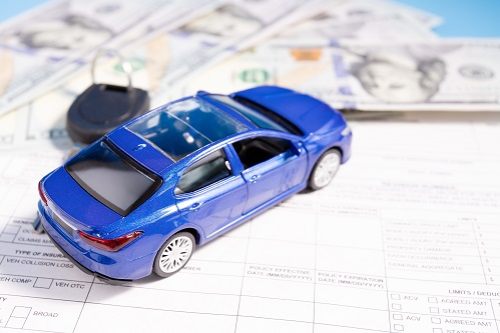 The most popular car color in North America is still white, as it has been for many years, followed by black and gray.
The 2022 BASF Color Report for Automotive OEM Coatings, released annually by the global automotive coating company, finds monochromatic colors are the most popular picks for cars.
Among brighter colors, blue and red are the most common, with blue landing the third-place spot overall.
"If you look at the heavy hitters among the chromatic colors, blue and red are on top. But with people turning more to nature, natural colors like green, yellow, violet, and beige are making their mark," says Liz Hoffman, head of design for BASF, The Americas in a press release.
Below are the full rankings for the top car colors in 2022.
White is the most popular car color in North America
According to the BASF report, 33% of cars in North America in 2022 were white. Black was more than ten percentage points behind, at 22%, but between the two opposing colors that's more than half of all cars.
Here are the numbers from the report:
White: 33%
Black: 22%
Gray: 15%
Blue: 10%
Silver: 8%
Red: 7%
Green: 2%
Violet: 1%
Beige: 1%
Yellow: 1%

North America isn't alone; the BASF report found that white is the most popular car color worldwide, at 39%.
Of course, car companies all have their own shades within the shades, with even white coming in a variety of tones and finishes, from pearl to cars that could get lost in the snow.
Does car color affect car insurance rates?
No. The color of your car has no impact on your auto insurance rates. While the make and model, as well as the trim level, all have an impact on insurance. nothing changes between a black car and a purple one.
Helpful Auto Insurance Articles & Guides