Answer a few questions to get a custom quote from
Geico
!
Based on your info, it seems like
Geico
might not be the right match
One more step. Click through to
Geico's
secure site to get your custom quote.
Overview
In 1936, Geico founder Leo Goodwin first targeted U.S. government employees and military personnel as customers, naming his company Government Employees Insurance Co. Today, Geico insures more than 22 million vehicles and continues to offer special benefits to federal employees and service members.
Geico and other subsidiaries of Berkshire Hathaway Insurance Group claimed 10.77 percent of the private passenger auto insurance market as of June 2015, the most recent data available from data analyst A.M. Best. That makes Geico the second-largest auto insurance carrier among the more than 1,400 tracked by Best.
Types of coverage available from Geico
Auto
Collector auto
Ridesharing endorsement
Motorcycle
Homeowners
Renters
Condominium
Mobile home
Umbrella liability
Boat
RV
ATV
Offerings can vary by state.
Geico auto insurance discounts
Offerings can vary by state. Some features may be optional.
Air bag discount: Save up to 25 percent for driver-side air bags or 40 percent for full-front seat air bags. Applies to medical payments or personal injury protection (PIP) portion of your policy.
Daytime running lights discount: Having daytime running lights as standard equipment on your vehicle could earn you up to a 3 percent discount.
Antilock brakes discount: Factory installed antilock brakes get you up to a 5 percent discount on your collision coverage.
Anti-theft discount: Built-in anti-theft system in your vehicle could earn you a discount of up to 25 percent on your comprehensive coverage.
Seat belt use discount: If you and your passengers always wear seat belts, you could receive a discount of up to 15% off of medical payments or PIP portion of your premium.
Five-year accident-free good driver discount: If you've been accident-free for five years, you may be able to save up to 26 percent on most coverages.
Defensive driving discount: If you've completed a defensive driving course, you may qualify for a discount.
Driver's education discount: If a young driver on your policy has completed a driver's education course, you may qualify for a discount on most coverages.
Good Student discount: Full-time students with a good academic record could be eligible for up to 15 percent discount on certain coverages. In most states, must be between ages of 16 and 25 and have a at least a "B" average to qualify for discount.
Emergency deployment discount: If you're a member of the military and deployed under certain operational forces, you could be eligible for a discount of up to 25 percent.
Military discount: If you're on active duty, retired from the military, or a member of the National Guard or Reserves, you may be eligible for a discount of up to 15 percent on your total car insurance premium.
Member and employee discount: You may qualify for a special membership or employee discount if you belong to any of the 500+ groups/organizations Geico has listed on its site.
Federal employee discount: If you're an active or retired federal employee you could qualify for a discount of up to 8% (referred to as an eagle discount)
Multi-car discount: Insure more than one car with Geico and get a discount of up to 25 percent on most of your auto insurance coverages.
Multi-policy discount: When you insure your vehicles through Geico and have a homeowners, renters condor or mobile home policy through Geico you can receive a discount on your car insurance.
Low mileage: Reduce your annual mileage and your insurance premium can be reduced.
Family pricing: Young adult can start their own policies while receiving the same great rate and most of the same discounts available to parents.
Offerings can vary by state. Some features may be optional.
What would make Geico customers switch?
We surveyed more than 4,000 auto insurance customers about how much they would need to save before switching from their insurance companies.
2%
Would switch if savings were $1000 or more
23%
Would switch if savings were $500 or less
28%
Would switch if savings were $250 or less
25%
Would switch if savings were $100 or less
Not all companies/options/discounts available in all states/situations. This description is an example and is subject to change. Verify all details before purchase. Logos, trademarks and service marks are owned by the respective companies represented on this web page.
Geico claims and contact information
Popular Car Insurance Company Comparison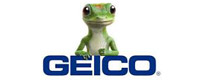 Geico Insurance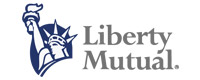 Liberty Mutual Insurance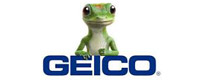 Geico Insurance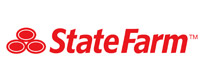 State Farm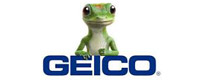 Geico Insurance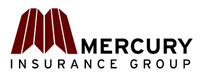 Mercury Insurance
Compare companies to find the best fit for you!
All you need to do is find companies you like and click ,"Add to Compare."
When you're ready to review, click the compare button that appears in this menu.