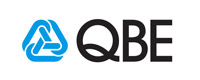 Key features of QBE Insurance
FlexAuto program rewards good driving behavior
Accident forgiveness
Answer a few questions to get a custom quote from
Qbe
!
Based on your info, it seems like
Qbe
might not be the right match
One more step. Click through to
Qbe's
secure site to get your custom quote.
Overview
QBE Group was founded in 1886 under the name North Queensland Insurance Company Limited. The Q in their name stems from the word Queensland in their original name. In 1921, it was acquired by the Bankers and Traders Insurance Company Limited and thus the B in QBE was born.
It wasn't until 1973 that QB merged with Equitable Probate to create QBE Group, and the name has carried on until today. QBE is an international insurance company and is ranked among the top 25 insurance companies in the world.
QBE Americas Group claimed 0.13 percent of the U.S. private passenger auto insurance market as of June 2015, the most recent data available from data analyst A.M. Best. That makes QBE the 66th-largest auto insurance carrier among the more than 1,400 tracked by Best.
Customer Service for QBE is provided by Arrowhead General Insurance Agency, one of the nation's largest private general agencies. Claims Service for QBE is provided by American Claims Management, which has specialized in handling insurance claims for almost 40 years.
Types of coverage available from QBE
Rental Reimbursement
Towing and Labor
Full Glass Coverage
Offerings can vary by state.
Metromile auto insurance discounts
Safe Driver Discounts
Experienced Driver Discounts
Prior Insurance Discounts
Mature Driver Discounts
Senior Driver Training Discounts
Future Renewal Discounts
Offerings can vary by state.Some features may be optional
Not all companies/options/discounts available in all states/situations. This description is an example and is subject to change. Verify all details before purchase. Logos, trademarks and service marks are owned by the respective companies represented on this web page.
QBE claims and contact information