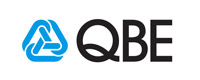 QBE Insurance highlights:
FlexAuto program rewards good driving behavior
Accident forgiveness
Answer a few questions to get a custom quote from
Qbe
!
Based on your info, it seems like
Qbe
might not be the right match
One more step. Click through to
Qbe's
secure site to get your custom quote.
Overview
QBE Insurance Group is one of North America's largest insurance and reinsurance companies. It is headquartered in New York and has offices throughout the country.
The auto insurance program is basic and offers all of the most common types of car insurance, including all state coverage requirements and full coverage policies.
A few other coverage options are available They include towing and labor, audio/visual equipment, and transportation expenses.
The company's share of the property and casualty business is 0.8%, according to the National Association of Insurance Commissioners' (NAIC) 2022 market share report. According to the 2022 AM Best ratings for car insurance companies, QBE has received an A.
Types of coverage available from QBE
Specialty
Crop
Commercial
Reinsurance
Offerings can vary by state.
QBE auto insurance discounts
Good student discount
Proactive customer discount
Passive restraint discount
Longevity discount
Accident/violation free discount
Multi-policy discount
Offerings can vary by state. Some features may be optional
Not all companies/options/discounts available in all states/situations. This description is an example and is subject to change. Verify all details before purchase. Logos, trademarks and service marks are owned by the respective companies represented on this web page.
QBE claims and contact information
Website: https://www.qbe.com/us
Claims telephone number: 844-723-2524
Twitter: @qbenorthamerica
Facebook: None