How to switch car insurance companies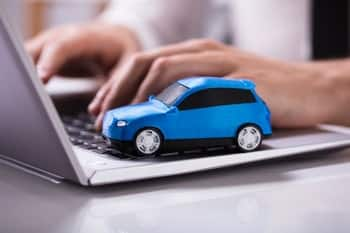 There are over 2,500 insurance companies in the U.S. providing auto insurance. The competition for your business is strong. While many insurance companies offer you discounts to keep you loyal, it's not a bad idea to revisit your car insurance every year or two by comparing the cost of car insurance from other companies. You may find that switching car insurance could save you serious money on your premiums. The question is, is it bad to switch insurance companies and how hard is it? Read on to learn everything you need to know about how to switch car insurance.
Is it worth switching auto insurance companies?
First things first. Why would anyone consider switching car insurance companies? There are a few reasons switching auto insurance may be the best idea:
After getting a few quotes, you've found a better deal elsewhere
You are relocating to an area where your current car insurance provider doesn't operate
You no longer qualify for auto insurance discounts
You're unhappy with the level of service
An accident has caused your premium to skyrocket
You'd like to bundle all your insurance with one company
These scenarios are valid reasons for switching car insurance. The good news is, you're not obligated to stay with your insurer, even if your policy doesn't expire for another year. As long as you know how to cancel car insurance, you'll be fine. Fortunately, the process isn't too complicated.
How to switch car insurance in 5 easy steps
If you've found a car insurance company you prefer, follow these five steps on how to switch car insurance:
1. Check if you'll be charged a cancellation penalty
Most insurance companies allow you to cancel auto insurance without any issues -- as long as you provide proper notice. However, some car insurance companies may charge you an early cancellation fee or even refuse to provide you a refund for the unused portion of your prepaid car insurance.
You may want to call your insurance company or review your policy's terms and conditions to find out if you'll be charged a cancellation penalty. For example, Esurance says, "you may be charged a cancellation fee (typically either 10% of your remaining premium balance -- 'short rate' in insurance-speak) -- or a flat-fee between $30-$50." Knowing in advance will help you decide whether to switch right away -- or wait to cancel until it's time for your policy to renew.
If there is a cancellation penalty, look into new-customer or insurance transfer discounts from your new insurance company. It's typically 5% and may offset your existing insurance company's cancellation fee.
2. Have a new policy in place
Getting in an accident when you're between policies could be an expensive mistake. Before you go and cancel your existing car insurance, make sure you have a new policy lined up or your car insurance could lapse.
Pay for your new policy and provide an effective date, which would be the first day your car insurance starts. Push the effective date back a few days to give you time to cancel your existing policy and ensure the transition goes smoothly. Make sure your new insurer emails you proof of insurance or a declarations page, which is a document showing you're insured as of a specific date. You'll need it to cancel car insurance.
3. Print out your new auto insurance card
If your new car insurance company doesn't mail insurance cards and documentation, you'll need to print out a copy for your records. Be sure to print insurance cards for all your insured vehicles and keep one in each car's glove compartment.
4. How to cancel car insurance
Once you're insured with the new company, you'll need to know how to cancel car insurance with your old insurer. Some states have laws that prevent a cancellation during the first month or 60 days to keep drivers from buying a policy temporarily to meet registration or license requirements and then canceling. But there are exceptions. You can cancel if:
You can show proof that you obtained another car insurance policy with a different insurer, or
You no longer own the vehicle that you insured on the policy
Contact your insurer to cancel your auto insurance explaining you have a new policy. You'll probably need to put the cancellation in writing and provide proof of insurance from your new auto insurance company. When switching auto insurance, set your effective cancellation date to the same day your new policy begins to avoid a lapse. Make sure you get it in writing.
5. Request a refund of unused and prepaid premiums
If you paid for your policy six months or a year in advance and canceled before the coverage is up, ask your insurer to refund your unused premiums. Your insurer should provide information on how and when a refund will be processed.
Knowing how to change car insurance the right way will help you avoid any unpleasant surprises, such as being reported as uninsured to your state or having a lapse in coverage, which could be financially crushing if you're in between policies and get into an accident.
How to cancel car insurance
Your car insurance company will provide instructions on how to cancel car insurance. Most will ask you to put the cancellation in writing and provide proof of why you're canceling. Here's an overview of what you'll need to include in your auto insurance cancellation letter:
Your name
Your full address
Contact phone number
Policy number
Date the letter was written
A brief request to cancel your policy which includes the effective date of cancellation
A reason for the cancellation, such as "I bought a new policy" or "I have sold the insured vehicle"
Include a statement that you've attached a copy of your new policy or bill of sale
Your signature
Date of signature
Attach a copy of your bill of sale if the vehicle was sold or a copy of your declarations page for your new car insurance
Downsides to switching car insurance
Many people are hesitant to learn how to change car insurance, wondering if it is bad to switch insurance companies. In general, there is nothing wrong with switching auto insurance -- you just need to know how to cancel car insurance the right way.
Is it bad to switch insurance companies?
Here's a look at the cons of switching auto insurance for you to consider:
If you currently bundle all your insurance in one place, you may have to worry about two different bills and due dates after you switch.
You may trade insurance perks with your existing company such as earned accident forgiveness, reduced deductible and future renewal discounts for a lower price.
The new company may not meet your expectations -- check customer reviews carefully before you make a switch.
Survey: How much do you save when switching auto insurance companies?
Insurance.com surveyed 2,700 policyholders in April 2019 and asked how much savings it would take for them to switch companies. Nine percent said just $50 would trigger a switch. Nearly a quarter said they'd have to save at least $100 a year on auto insurance to make the move. Meanwhile, 32 percent said they would have to save at least $250 and 19 percent said at least $500.
We also found that no amount of money is enough for some to switch insurers. Eight percent of drivers surveyed said they would never switch. The main reasons they gave for never wanting to switch were they love their current company, or they had their insurance bundled.
Switching car insurance after an accident
You may be considering switching car insurance after an accident. Perhaps you were in an at-fault accident that resulted in a claim and you were unhappy with the claim process. Or maybe you're hoping that by switching companies you can avoid an accident-related rate increase.
The good news is, you can switch car insurance companies at any time whether you've been in an accident or not. However, it is important to consider that you will not be able to file a claim with a new insurance company for an accident that has already happened. Whether you switch companies or not, you'll complete the claim with the insurance company who had your policy at the time of the accident.
It is also important to consider that you may not see a rate increase from your current insurance company until your next renewal and you may lose some discounts. Check into those things before switching to determine if you will save any money.
If you decide that switching car insurance is the best decision, be sure to find out your current insurance company's policy cancellation requirements. To avoid a lapse in coverage, wait until your new policy goes into effect before canceling your current policy.
How to switch insurance companies: wrapping it up
If you're thinking of switching car insurance, you may legally do so at any time, as long as you have a valid reason, such as having insurance with another company or selling your vehicle. It's important to know the steps on how to change car insurance companies. They're simple but important.
Don't just walk away from your old policy without formally canceling it. Most policies are "continuous", meaning they auto-renew every six or 12 months. If you fail to cancel, your auto insurance company will continue to bill you for insurance. Save yourself the trouble by learning how to cancel car insurance, which usually requires you to send notice in writing and making sure you have a new policy in effect before you do, to avoid a lapse in coverage.