Why you should trust Insurance.com
Insurance.com is dedicated to informing, educating, and empowering you to make confident insurance decisions. Our content is carefully reviewed by insurance experts, and we rely on a data-driven approach to create unbiased, accurate insurance recommendations. Insurance.com maintains editorial integrity through strict independence from insurance companies.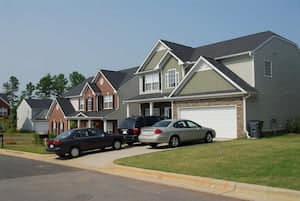 A multi-car insurance policy is any policy that covers more than one vehicle. When you add a second vehicle to your policy, a multi-car discount will get you cheaper car insurance with most insurance companies. You can also earn this discount on additional vehicles you insure on the same policy.
You could save up to 25% on your overall bill with a multi-car discount, but the discount amount varies by company.
Read on to find out how having multiple cars on your insurance works and how much you could save.
How much can you save with multi-car insurance?
How much you can save depends on the company. Discounts for insuring more than one car can be as much as 25%. As a general rule, the discount is the same no matter how many cars are on the policy, but will reduce each vehicle's premium for a total overall discount on your bill.
The discount insurance companies advertise is how much you will save overall, and not on each policy individually.
Which company has the best multi-car discount?
Geico has the biggest multi-car discount at 25% among those companies we compared. Here's how top companies stack up.
| | |
| --- | --- |
| Company | Multi-car discount |
| Geico | Up to 25% |
| State Farm | Up to 20% |
| Travelers | Up to 13% |
| Progressive | Averages 4% |
It's important to remember that the amount of the discount doesn't always mean the lowest rate. Car insurance rates can vary from company to company, so the overall rate might be better even if the multi-car discount is smaller.
That's why it's important to compare car insurance quotes from multiple insurers.
What are the benefits of a multi-car policy?
There are a few perks to insuring more than one car on a single policy.
Discounts. Most insurers offer a fairly big multiple auto insurance discount. While it varies by insurer, you can expect savings of up to 25% with a multi-car policy.
Single insurance deductible for all vehicles damaged in a single incident (in some cases). Although not all companies offer it, some will charge the deductible only once if more than one insured car is damaged in the same incident, such as a storm.
Car insurance stacking. In states that allow it, you can stack your uninsured or underinsured bodily injury motorist (UM/UIM) coverage when you have multiple vehicles on the same policy.
One renewal date. All of your cars will have coverage renewed at the same time.
One bill. You'll only have one car insurance bill to worry about.
How does a multi-car policy work?
A multi-car policy provides coverage to multiple vehicles on a single policy. There is no difference in coverage options or what the policy provides, but insurance companies offer a discount for insuring more than one car.
All of your premiums will appear on one insurance bill, although each is listed separately and can have different coverage. Most car insurance companies offer multi-car insurance and will give you a discount.
Some have policies specifically designed for more than one car, while with others, it's simply more than one car listed on the same account. There may be a single policy number or multiple policy numbers, one for each car. Either way, nearly every company will discount the rates.
What are the requirements for a multi-car policy?
The basic requirement is that all cars be kept at the same address. After that, car insurance companies' rules vary. Some insurers offer a discount only if the insured autos are in the same household and insured by related parties. Other insurers will give non-related people a discount as long as they live together.
Some insurers will go a step further and even give a multi-vehicle discount to residents at the same address, even if you have separate car insurance policies with them. There may be a limit to the number of cars you can have on a single policy. Usually, the maximum is four or five.
You can qualify for the discount mid-term if you place an additional car on your policy. Conversely, the discount will fall off if you remove a car mid-policy and are now insuring a single vehicle.
What are the coverage options on a multi-car policy?
Coverage options for a multi-car policy are the same as any other car insurance policy. You can select your liability limits, add comprehensive and collision, select your deductible for each car and add any other options on your policy.
If you have multiple cars in your household, you might not need to add rental car reimbursement; one of the benefits of owning more than one car is having a spare on hand.
Does the coverage need to be the same on each vehicle?
Most insurance companies require that you have the same amount of liability insurance and uninsured motorist coverage on each vehicle, but when it comes to collision and comprehensive and other options, it varies.
You can usually carry collision and comprehensive on one car and not another. The same applies to add-on coverages, such as rental reimbursement or custom car and equipment coverage.
Remember that the insurance follows the car, and coverages don't cross over.
When a claim is filed, only the coverage on the car involved will apply. So, if one car has full coverage (collision and comprehensive) and one has only liability, the liability-only car will not be covered if it's damaged.
How many cars can I insure on one insurance policy?
The rules depend on the company, but most will allow you to have four to five cars insured on a single policy. More cars than that will indicate to the insurance company that you might be running a business and need a different type of insurance.
If you legitimately have and use more than five cars for your family, speak to your insurance company about your options.
Frequently asked questions about multi-car policies
Can you add a car to your insurance policy online?
Most insurance companies allow you to add a car online, but you must check with your insurer.
Can you have two car insurance policies on the same car?
Yes, you can have two insurance policies on the same car; however, it doesn't make much financial sense. You are better off increasing the coverage levels on one policy. You can't get two payouts for the same incident, so there's no reason to carry two policies.
Can you have two car insurance policies on two different cars?
You can have two car insurance policies on different vehicles, but you'll likely pay more for insurance.
Helpful Auto Insurance Articles & Guides