The Hartford Insurance Review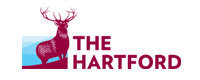 Key features of The Hartford Insurance
24/7 Car Insurance Claims Hotline
12-Month Auto Insurance Rate Protection
Lifetime Renewability Auto Insurance
Answer a few questions to get a custom quote from
Hartford
!
Based on your info, it seems like
Hartford
might not be the right match
One more step. Click through to
Hartford's
secure site to get your custom quote.
Overview
The Hartford has been in business for more than 200 years and offers car insurance along with home, business, and other coverage.
For 30 years, The Hartford has partnered with AARP to tailor an insurance program for members. AARP member benefits include discounted rates, lifetime car repair assistance, new car replacement, and RecoverCare, a benefit that helps pay for needed daily services while recovering from a car accident.
Hartford Insurance Group claims 0.71% of the private passenger auto insurance market, according to the 2022 National Association of Insurance Commissioners (NAIC) report. That makes The Hartford the 17th-largest auto insurance carrier in the U.S.
Types of coverage available from The Hartford
Auto
Pay-as-you-drive plan - TrueLane
Motorcycle
Collectable cars
RV
Boat
Golf cart
Homeowners
Renters
Condominium
Umbrella liability
Offerings can vary by state.
The Hartford auto insurance discounts
Multi-policy discount: Get discounts up to 5 percent on your auto insurance and up to 20 percent on your homeowners, condo or renters insurance when you combine them with The Hartford.
Truelane discount: Receive a discount of 10 percent on each vehicle you enroll. Then, upon renewal, can get a discount of up to 25 percent based on your driving habits.
Anti-theft discount: Save up to 15 percent on comprehensive coverage if your car has active or passive anti-theft devices like alarms and tracking devices.
Air bag discounts: Save if your car is equipped with automatic air bags. If you have more than one air bag you save even more, up to 3 percent.
Defensive driving discount: Get up to a 5 percent discount for the next three years if you complete an approved defensive driving course.
Vehicle fuel type discount: If you have an alternative fuel vehicle, such as a hybrid or electric car, receive a discount of up to 5 percent.
Driver training discount: Receive a discount of up to 10 percent if young drivers on your policy, under 21 in most states, who complete an approved training course.
Good student discount: Save up to 15 percent for any driver age 16 to 25 who is a full-time student in high school or college and maintains at least a B average.
Advance quote discount: Save up to 5 percent when you obtain your quote more than seven days before your current policy expires.
Online discount: Save up to 5 percent by obtaining your quote online.
Offerings can vary by state.Some features may be optional
What would make Hartford customers switch?
We surveyed more than 4,000 auto insurance customers about how much they would need to save before switching from their insurance companies.
2%
Would switch if savings were $1000 or more
29%
Would switch if savings were $500 or less
28%
Would switch if savings were $250 or less
27%
Would switch if savings were $100 or less
Not all companies/options/discounts available in all states/situations. This description is an example and is subject to change. Verify all details before purchase. Logos, trademarks and service marks are owned by the respective companies represented on this web page.
The Hartford claims and contact information
Compare companies to find the best fit for you!
All you need to do is find companies you like and click ,"Add to Compare."
When you're ready to review, click the compare button that appears in this menu.