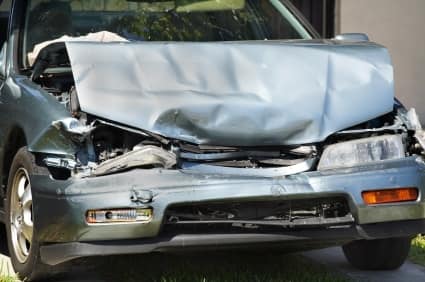 Coping with the aftermath of a serious accident can be very stressful, especially when trying to deal with your insurance company and the loss of your vehicle. However, knowing the right questions to ask, and having a realistic understanding of the situation, can be very helpful.
It's time to learn how to talk with your claim adjuster about a total loss. Here's what you're likely to face if your car has been totaled in an accident.
When is a damaged car considered a total loss?
Your insurance company may decide your damaged car is a total loss if:
It cannot be repaired safely
Repairs would cost more than the car is worth, or
State laws require the company to call it a total loss due to the amount of damage. This can vary from 50 percent of the car's pre-accident value in Iowa to 100 percent in Texas. Many states use something called a Total Loss Formula: the cost of repairs plus the scrap value of the car must equal or exceed the car's pre-accident value.
How does the claim adjuster decide how much my car is worth?
Your adjuster will make note of your mileage, the condition of the body, interior and tires, and any additional parts or equipment you've added. (Receipts are always helpful.) Based on the pre-accident condition of your car, your adjuster will find similar models that are for sale in your area and will base the total loss estimate on these comparable cars. This is called the Actual Cash Value (ACV) of your car.
In addition, you can collect the cost of sales tax, title and registration in 34 states: Alabama, Alaska, Arizona, Arkansas, California, Colorado, Connecticut, Florida, Georgia, Hawaii, Illinois, Indiana, Kansas, Kentucky, Maine, Maryland, Minnesota, Mississippi, Nebraska, Nevada, New Jersey, New York, Ohio, Oklahoma, Oregon, Pennsylvania, Puerto Rico, Tennessee, Utah, Vermont, Virginia, Washington, West Virginia and Wisconsin. Even if you live in a state that doesn't require this payment, you should ask for it.
Ask your adjuster for the details of the specific cars that are for sale or were recently sold. If you feel that your car is worth more, explain why, or try to find a car for sale that's a better match to your car. Ask how to recoup the costs of sales tax, title and registration on the replacement vehicle.
Will the insurance company buy me a new car?
If your car is very new -- say, less than three months old -- most major insurance companies will replace it with a new car.
But beyond that point, some companies offer guaranteed replacement coverage at an extra cost, so you don't have to worry about how much you'll be paid—it will cover a new car.
If you don't have this coverage, your company is required to "make you whole," as defined in your policy. This means your company will pay you the actual cash value of the car -- what it was worth the minute before it was totaled -- minus the deductible for the collision coverage on your policy.
An insurance company is not obligated to pay off your loan, only to pay you what your car was worth -- even if that leaves you thousands of dollars in debt. For that reason, many buyers add gap insurance to their coverage; it will pay off the balance due to the lender if (and only if) the car is totaled.
Ask your adjuster to explain the details of the total loss worksheet, so that you understand the full calculation, including how the deductible is subtracted from the total. Your payment should be enough to buy a car that's comparable to your old one.
How soon will I get a check?
Most companies will issue payment within a few days of finalizing the actual cash value. If you leased the car, payment goes directly to the leasing company. If you financed the car, the payoff amount goes to the finance company or bank and you get the rest. Of course, if you owned the car yourself, you get the full check.
Ask your adjuster when you can expect payment—and, if your company had given you a temporary rental car, ask how long you'll be allowed to keep it. Your adjuster should give you a reasonable amount of time to find a new car.
Can I keep my car and repair it myself?
Usually a damaged car is auctioned at a salvage yard and the insurance company keeps the proceeds of this sale. If you want to keep your damaged car, and it's permitted by state law, your company will get bids from salvage buyers to set the fair market value on the salvage—and will deduct this amount from your settlement.
Many states require the title to be changed to a "salvage title," which means you will not be able to register for plates until you complete the repairs and apply for a new title.
Ask your adjuster about the salvage laws in your state and then decide if it makes sense to keep your car and repair it. While your company may call it a total loss, it may be priceless to you.
You might not be able to buy collision and comprehensive coverage on a rebuilt-title car, though, as its value is hard for an insurance company to pin down.
How much does insurance go up after an accident?
You've just had a hands-on lesson in the value of car insurance. If your company didn't measure up, it's time to consider a change.
An at-fault accident will drive up your car insurance rates, whether you stay with your old company or find a new one. But no two companies view claims the same way.
Insurance.com commissioned Quadrant Data Services to analyze rates from six major insurance carriers after accident claims. Here are average rate increases for common accident claims, as well as for comprehensive claims for damage to your car from hail, flooding, vandalism, fire and animal collisions:
| Accident or comp claim | Average % increase | Average $ increase |
| --- | --- | --- |
| 1 At-fault bodily injury accident | 32% | $459 |
| 1 At-fault property damage accident over $2K | 31% | $450 |
| 1 At-fault property damage accident under $2K | 26% | $366 |
| 1 comprehensive claim for over $2k | 3% | $39 |
| 1 comprehensive claim for under $2k | 3% | $39 |
| 2 At-fault property damage accident over $2k | 110% | $1,572 |
| 2 comprehensive claims for over $2k | 8% | $121 |
If the accident was your fault and your rates go up, you want to compare car insurance quotes from multiple providers to ensure you're receiving the best rate available. For instance, you'll see below how much rates vary by insurance company after an accident claim -- and how much you can save.
Cheap car insurance companies for accidents
Based on Insurance.com's rate analysis, Geico is the cheapest car insurance company for drivers with a recent accident claim. Here is how car insurance companies rank on price for those with an accident on their record.
| Accident | Geico | Mid-Century | Progressive | Farmers | Nationwide | Allied | Allstate | Victoria | Foremost |
| --- | --- | --- | --- | --- | --- | --- | --- | --- | --- |
| Property damage under $2K | $1,570 | $1,815 | $1,789 | $2,050 | $2,005 | $1,830 | $2,678 | $3,138 | $4,024 |
| Property damage over $2K | $1,578 | $1,815 | $1,816 | $2,050 | $2,450 | $2,523 | $2,631 | $3,138 | $4,024 |
| Bodily injury | $1,593 | $1,815 | $1,827 | $2,050 | $2,329 | $2,523 | $2,861 | $3,138 | $4,974 |
| 2 property damage accidents over $2k | $2,507 | $2,374 | $3,743 | $2,626 | $3,391 | $3,195 | $4,235 | $5,902 | $5,299 |
By subtracting the lowest rate from the highest, you can see below how much you can potentially save by comparing rates after an accident, based on Insurance.com's data.
At-fault bodily injury -- $3,381
At-fault property damage under $2,000 – $2,454
At-fault property damage over $2,000 -- $2,446
Two at-fault property damage over $2,000 -- $2,792
Victoria and Foremost specialize in insurance for high-risk drivers, so it's not surprising that rates are among the highest for those companies after an accident claim. If you were to calculate average savings for standard car insurance companies in the chart above, the saving would be as follows:
At-fault bodily injury – $1,268
At-fault property damage under $2,000 -- $1,108
At-fault property damage over $2,000 -- $1,053
Two at-fault property damage over $2,000 -- $1,861
Before you start shopping, understand how to compare car insurance.