Why you should trust Insurance.com
Insurance.com is dedicated to informing, educating, and empowering you to make confident insurance decisions. Our content is carefully reviewed by insurance experts, and we rely on a data-driven approach to create unbiased, accurate insurance recommendations. Insurance.com maintains editorial integrity through strict independence from insurance companies.
Have you taken a look at your automobile insurance bill lately? Chances are you've seen your car insurance premium increase.
Rates are going up for most drivers. The average cost of car insurance premiums nationwide rose from $1,355 in 2016 to $1,585 in 2022, according to Quadrant Information Services. That's a jump of almost 17%.
And car insurance premiums are rising even faster in some states.
Residents of South Carolina, New Jersey, Missouri, South Dakota and North Carolina all saw their premiums rise more than 50% since 2016.
But while the price of car insurance is going up in many states, there are also a handful of states, including Connecticut and Pennsylvania, where premiums are down.
Why premiums can vary from state to state
There are several reasons why car insurance is more expensive in some states. The number of overall accidents by other drivers and the costs to cover these insurance claims within the state and city you live in will affect your premiums.
Consider, as well, that every state has a different approach to car insurance with various laws affecting prices.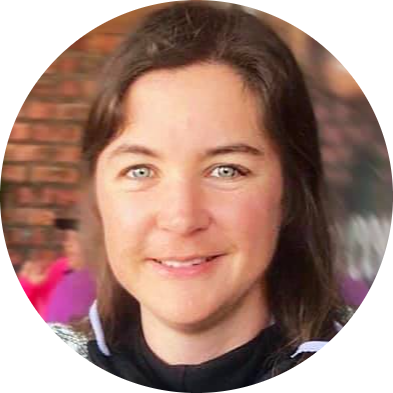 Casey Louw
An insurance industry specialist with Chaiz.com
"Road conditions, the number of drivers on the road, population numbers impacting the risk for drivers -- and even the weather in that state -- play roles," says Casey Louw, an insurance industry specialist with Chaiz.com, a provider of third-party extended warranties for cars.
Other factors that affect how insurers price auto insurance
Several different data points also impact your automobile insurance premium. These include your age, gender, make and model of your vehicle, and your personal driving history and habits. The types of coverage and these coverage levels, as well as the deductible you choose, influence your rates as well.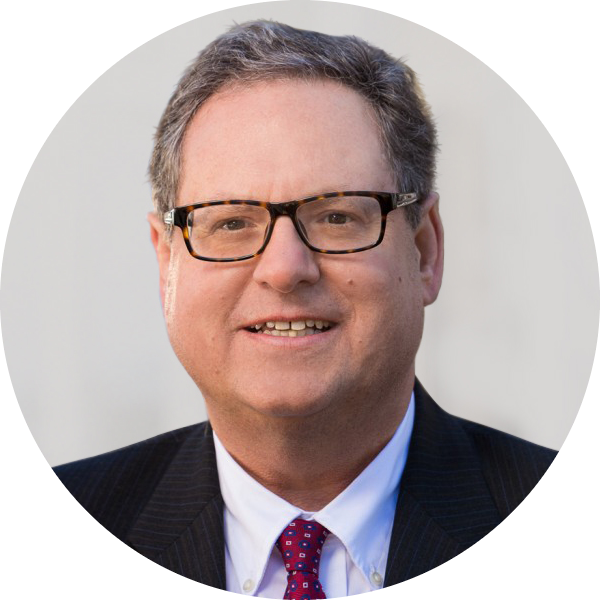 Mark Friedlander
A spokesperson for the Insurance Information Institute
"Most insurers use a combination of more than a dozen rating factors to determine the cost an individual driver will pay for auto insurance," says Mark Friedlander, a spokesperson for the Insurance Information Institute. "Your credit-based insurance score, claims history, and how many miles you drive per year are additional factors."
States with the most significant increase in premiums
The 10 states with the biggest jump in car insurance premiums over the past five-plus years, according to Quadrant Information Services data:
| State | 2016 Average Rate | 2022 Average Rate | % Increase |
| --- | --- | --- | --- |
| South Carolina | $1,263 | $2,068 | 63.74% |
| New Jersey | $1,353 | $2,214 | 63.64% |
| Missouri | $1,158 | $1,807 | 56.04% |
| South Dakota | $1,052 | $1,631 | 55.04% |
| North Carolina | $963 | $1,451 | 50.67% |
| Nebraska | $1,117 | $1,654 | 48.08% |
| Texas | $1,308 | $1,884 | 44.04% |
| Montana | $1,224 | $1,731 | 41.42% |
| California | $1,527 | $2,119 | 38.77% |
| Maine | $920 | $1,264 | 37.39% |
Jake Hill
The founder of DebtHammer, a personal-finance information site
"This group of states with increased rates is interesting, as they range widely in location and median-income," says Jake Hill, the founder of DebtHammer, a personal-finance information site. "The exact price of an insurance rate is dependent on so many factors, such as the individual's driving history. However, some objective reasons can impact a rate, and these states share a commonality: They revise their insurance laws, which puts all auto industry prices in flux."
Louw points out that a handful of these states are densely populated ones where the risk of accidents is greater because there are more people on the road.
But why are overall premiums rising?
Friedlander cites several reasons for the rise in auto insurance prices.
"Personal auto insurance premium rates have returned to pre-pandemic levels. But several issues may continue to put upward pressure on rates," he says. "At the beginning of the pandemic, auto insurers -- anticipating fewer accidents amid the economic lockdown -- gave back approximately $14 billion to policyholders in the form of cash refunds and account credits. But while miles driven declined and accident frequency initially dropped, frequency and severity quickly increased again. Traffic fatalities also increased, after decades of steady declines."
Insurers' personal auto loss ratios actually fell sharply but briefly in 2020. However, they have since risen steadily to surpass pre-pandemic levels. Because more drivers are on the road today and the expenses for replacement parts continue to go up, this loss trend is anticipated to persist, Friedlander says.
Consider that the Insurance Information Institute expects auto insurance rates to climb between 2% and 12%, on average, in 2022 across the United States.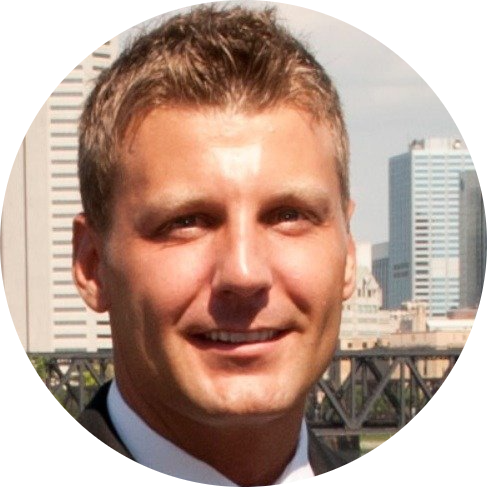 Brad Cummins
Owner and principal agent at Insurance Geek
"If you live in an area known to have a high accident rate, the likelihood that you'll get into an accident also increases, which causes your rate to rise," says Brad Cummins, owner and principal agent at Insurance Geek.
The effects of COVID-19 on insurance rates
Louw, at Chaiz.com, points to various other reasons for rate increases since the coronavirus crisis hit.
"These include inflation, disruptions in the supply chain, and a change in driving habits. Between December 2020 and December 2021, the Consumer Price Index increased by 7%, resulting in us paying higher prices for services and goods. And during that time, the price of new vehicles jumped by 11.8%," she says.
The pandemic triggered supply chain interruptions, which led to a dearth of chips and semiconductors needed for automobiles, too. As a result, parts became more costly, as did labor.
In addition, according to Geek's Cummins, the cost of repairs has increased. Plus, if you get into an accident and your vehicle has to wait at the repair shop for longer than normal, you likely need a rental car, which is typically paid for by your insurance company. To recover some of those costs, your carrier will probably increase your premium."
All of these factors contributed to higher insurance rates.
States that had the biggest decrease in premiums
But while insurance premiums are higher in many states, auto insurance is a relative bargain in some states. Here are the five states with the largest decreases in premiums over the past five-plus years, according to Quadrant Information Services research:
| State | 2016 Average Rate | 2022 Average Rate | % Decrease |
| --- | --- | --- | --- |
| Connecticut | $1,775 | $1,439 | -18.93% |
| Pennsylvania | $1,532 | $1,273 | -16.91% |
| New York | $1,782 | $1,489 | -16.44% |
| Hawaii | $1,458 | $1,287 | -11.73% |
| New Hampshire | $1,102 | $1,013 | -8.08% |
Interestingly, the cost of living in several of these states is relatively high, which common sense would tell you may lead to higher auto insurance premiums. But rates actually dropped significantly in states like New York and Hawaii.
"It's possible that rates dropped in these metro-heavy areas because of the pandemic's effect on the greater population commuting to work. These states offer great public transportation where the population is most dense, making cars -- and car insurance -- more obsolete," Hill says.
Louw agrees: "In New York City, car ownership is normally much lower than in other areas, which affects premiums positively."
Types of car insurance coverage
And, no matter where you live, the coverage options and coverage limits you choose will help dictate what you pay for car insurance.
Here's a rundown of the most common coverages available from most carriers, according to the Insurance Information Institute:
Bodily injury liability: This applies to injuries you, the designated driver or policyholder, cause to someone else.
Property damage liability: This coverage pays for damage you (or someone driving the car with your permission) may cause to someone else's property. Usually, this means damage to someone else's car, but it also includes damage to lamp posts, telephone poles, fences, buildings, or other structures your car hit.
Medical payments coverage or personal injury protection (PIP): This coverage handles the treatment of injuries to the driver and passengers of the policyholder's car. At its broadest, PIP can pay for medical payments, lost wages, and the cost of replacing services typically performed by someone injured in an auto accident. It may also cover funeral costs.
Collision coverage: This pays for damage to your car resulting from a collision with another vehicle; a tree, telephone pole, or other object; or flipping over. It covers damage caused by potholes, too.
Comprehensive coverage: This coverage reimburses you for losses due to theft or damage caused by something other than a collision with another car or object. Comprehensive protects against events such as fire, falling objects, missiles, explosions, earthquakes, windstorms, hail, floods, vandalism, riot, or contact with animals like birds or deer. Furthermore, it will pay to repair your windshield if it is cracked or shattered.
Uninsured and underinsured (UM/UIM) motorist coverage: This reimburses you, a member of your family, or a designated driver if one of you is hit by an uninsured driver or a driver who doesn't have sufficient insurance coverage to pay for your total loss. UM/UIM coverage also offers protection if a covered driver is the victim of a hit-and-run or if, as a pedestrian, you are struck by an uninsured or underinsured motorist.
Do all states require car insurance?
Think you can get in a car and start driving without at least basic auto insurance coverage intact? Think again.
"All states and Washington, D.C. require liability coverage to be in place at minimum," Friedlander says. "However, car insurance is not legally required in Virginia and New Hampshire, with a few caveats. In Virginia, uninsured motor vehicle fees may be paid to the state in lieu of coverage. In New Hampshire, vehicle owners have the option to post cash bonds instead of obtaining minimum liability coverage."
Minimum liability insurance coverage is usually indicated by three numbers, such as "25/50/25." The first number signifies the maximum paid per person for injury claims, including medical bills and lost wages, other expenses, and general damages like pain and suffering. The numeral "25" means $25,000 of bodily injury liability coverage per person. The second number is the maximum paid per accident for injury claims; "50" means $50,000 of bodily injury liability coverage per accident. The third number corresponds to the max paid for all property damage, including automobiles, structures, personal items, landscaping, and other related damages; "25" means $25,000 of property damage liability per accident.
How you can save on car insurance
You can pursue many strategies to lower your premiums and cut car insurance costs.
"First, shop around for coverage. Get at least three quotes from national and regional insurers to compare pricing for the same level of coverage," Friedlander says." Prices can differ by hundreds of dollars or more for the same level of coverage, so it pays to shop your policy at policy renewal time."
Also, bundle your insurance. Using the same carrier for your automobile and homeowners insurance can yield significant savings on both policies.
Additionally, consider upping your deductible.
"By choosing a higher deductible on your car insurance, you can significantly lower your premium cost. However, it's important to make sure you have enough money set aside to pay the higher deductible out-of-pocket if you have a claim," Friedlander says.
Inquire about a low mileage discount. Some carriers provide discounts for those who drive fewer than the average number of miles annually, such as those who carpool to work.
Another increasingly popular way to save costs is to agree to telematics tracking.
"Many insurers offer usage-based discounts if you allow them to track your driving habits with a telematics plug-in device or mobile app," Friedlander says.
Of course, one surefire way to keep premium costs more affordable is to maintain a safe and clean driving record.
"Speeding tickets, traffic violations, and accidents will increase your car insurance premiums," Louw says.
Work to improve your credit score, too, which can lead to lower premiums.
Lastly, consider the make, model, and year of the vehicle you drive. A used auto that's not a sports car or a more expensive vehicle to insure will cost less to protect than a newer, sportier, or more luxurious model.
Helpful Auto Insurance Articles & Guides