Why you should trust Insurance.com
Insurance.com is dedicated to informing, educating, and empowering you to make confident insurance decisions. Our content is carefully reviewed by insurance experts, and we rely on a data-driven approach to create unbiased, accurate insurance recommendations. Insurance.com maintains editorial integrity through strict independence from insurance companies.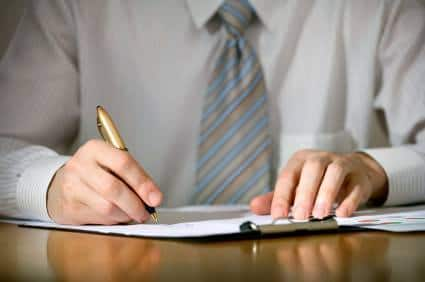 A home insurance claim can be complex, especially if there is a serious amount of damage involved and you're unsure how your coverage applies. To get help with your claim, you have the option of hiring a public adjuster to work on your behalf.
Below we'll discuss the types of adjusters and what a public adjuster can do to help you.
Why would you hire a public adjuster?
Public insurance adjusters are licensed to represent the interests of the insured, not the home insurance company. A public insurance adjuster's sole function is to help you settle an insurance claim for the full amount due based on your home insurance policy.
"A public adjuster reviews all coverages that may apply to the loss to calculate and settle the claim on behalf of the homeowner," Reitz says. "Currently, 45 states require public adjusters be licensed to ensure they're capable of handling the claim."
Public adjusters only handle property claims. The claim can be for any dollar amount and can be the result of any type of damage (water, weather, fire, theft, etc.).
They handle residential and business property claims resulting from such perils as fire, lightning, wind, water, vandalism, theft, collapse, sinkhole, hail and flood, says Raymond A. Altieri, Jr., former president of the Florida Association of Public Insurance Adjusters and first vice president of the National Association of Public Insurance Adjusters.
A public adjuster can be hired at any point during the claim process. However, Altieri says it's better to bring one in early in the process.
What are the different types of adjusters?
There are three different types of insurance adjusters: company adjusters, independent adjusters and public adjusters. All three are regulated by the state department of insurance and must follow the state's guidelines.
The first two types of adjusters review all coverages that may apply and work to settle the claim on behalf of the insurance company:
Company adjuster. An employee of the insurance company who works directly for your insurance carrier. "Typically, they are the final decision maker on whether to pay or deny a claim," says Ronald Reitz, former president of the California Association of Public Insurance Adjusters and second vice president with the National Association of Public Insurance Adjusters.
Independent adjuster. An adjuster hired by an insurance company to act as the carrier's representative but is not an employee, Reitz says. "Independent adjusters perform the fieldwork like inspecting the loss, investigating the facts of the loss and determining the extent of the loss and prepare a report for the home insurance company," he says. An independent adjuster can only work on behalf of an insurance company – not a property owner.
Public adjuster. Doesn't work for any insurance company, but rather for members of the public who hire them to assist with a claim.
How much does it cost to hire a public adjuster?
So, how much does a public adjuster charge? On average, an adjuster will have fees equal to 10% of the claim payout. For example, if your claim payout is $100,000, the public insurance adjuster would get $10,000 of that.
Most public adjuster's fees range between 5% to 12% of the claim payment.
Finding a good public adjuster
If you're considering hiring a public adjuster, Reitz says to look for an adjuster who:
Has a website. An adjuster who doesn't have anything except a business card or whose address is a P.O. Box may not be dependable or reputable.
Is local. An adjuster who knows the local housing regulations and rebuilding costs can cut through the red tape and make sure you get your money sooner.
Is a NAPIA member. Adjusters who are not members of the National Association of Public Insurance Adjusters may not have the legal or insurance knowledge to represent you adequately. NAPIA can provide referrals for every state that licenses public adjusters.
Charges reasonable fees. The average is around 10%. Look for someone who charges between 5% and 12%. Some public adjusters may charge higher fees on smaller claims or when hired midway through the claim process.
Does not pressure you to make a quick decision. Hiring someone to represent you and get your home repaired is a big decision. Take your time.
Benefits of using a public adjuster
The main benefit of hiring a public adjuster is that you will have a professional to help you navigate the complex world of property claims, and who will advocate on your behalf. You may read that people who use a public adjuster get more money, but bear in mind that no adjuster can get you more on a claim than the limits of your policy.
That said, an expert on the fine print of a policy can help you to get everything covered properly, and avoid missing something that should have been covered just because you weren't aware of it. they work for you, not the insurance company, so they're on the lookout for any extra amount you are owed.
A public adjuster gets paid when the claim is settled, so they have good reason to work hard on your behalf. The more you get as a claim payout, the more the adjuster will make, since it's a percentage.
"Since numerous claim payments are made throughout the claim process, the adjuster collects their fee directly from each check issued by the insurance company," says Ashley M. Hunter, a construction risk insurance specialist and owner of HM Risk Group, an insurance company in Austin, Texas.

Is it worth hiring a public adjuster?
There are pros and cons of hiring a public insurance adjuster. Here are a few:
| Pros | Cons |
| --- | --- |
| Claims may be settled for more money when there is a public adjuster. | Public insurance adjuster fees will come out of your claim payout. |
| Adjusters only get paid if you do. | The claims process may take longer when using a public adjuster. |
| Public adjusters work in your best interest instead of the insurance company. | May be difficult (or expensive) to find an adjuster for smaller claims. |
| Public adjusters help you navigate paperwork and red-tape that may be difficult to understand. | |
If the damage is substantial, the pros of using a public insurance adjuster outweigh the cons. When determining if hiring a public adjuster is right for you, look at the amount of damage and your specific situation regarding feeling confident to handle the claim independently. There is nothing wrong with asking for help from a public adjuster when you need it.
See How Much You Can Save
See How Much You Can Save
Helpful Home Insurance Articles & Guides