Why you should trust Insurance.com
Insurance.com is dedicated to informing, educating, and empowering you to make confident insurance decisions. Our content is carefully reviewed by insurance experts, and we rely on a data-driven approach to create unbiased, accurate insurance recommendations. Insurance.com maintains editorial integrity through strict independence from insurance companies.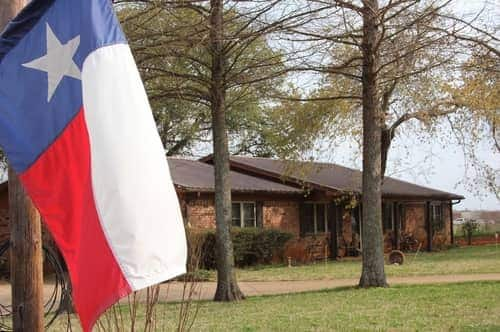 A property insurance crisis that began in Florida and spread to Louisiana is moving into Texas, with home insurance rates in Texas soaring amid concerns that more Texas homeowners insurance carriers will pull out of the state. The growing Texas insurance crisis is making things hard for homeowners.
"I had a customer call this very morning saying she was facing a 60% increase in her [home insurance] renewal costs," says Ron Wadley, founder and co-owner of Insurance for Texans, an independent brokerage in the greater Dallas-Fort Worth region.
The customer had had three hail claims in the past two years; two on her own home and one on a rental property.
"Unfortunately, I had to tell her that none of the companies I work with would take her on as a client," he says.
The complexities in Texas are different than in the other Gulf states. Still, the end results are the same – soaring Texas home insurance rates and some insurance carriers are pulling back.
Key takeaways
Texas homeowners are seeing a home insurance premium increase as rates rise quickly across the state.
Severe weather and the increased cost of paying claims have resulted in higher Texas home insurance rates.
Some companies are pulling back or refusing to insure homes in high-risk areas.
Why is home insurance so expensive in Texas?
Like Florida and Louisiana, extreme weather is key to Texas' mounting property insurance troubles. However, each state has its own complexities, and Texas is no different.
Louisiana's primary culprit is its vulnerability to hurricanes and flooding. Florida also faces the intense wrath that hurricanes can bring, but insurers say mounting litigation costs are a more significant factor. In a report on the Florida home insurance crisis, the Insurance Information Institute notes that Florida was responsible for about 80% of all homeowners insurance lawsuits nationwide.
Texas is a slightly different scenario. It does face the wrath of hurricanes along its Gulf Coast, but the impacts of severe hailstorms in the state have been even more damaging, particularly in the populous and fast-growing areas around Dallas-Fort Worth.
In 2022, Texas recorded 458 major hail events, the most of any state in the U.S., according to the U.S. Department of Commerce Storm Prediction Center and the National Weather Service. That's compared to 399 events in Nebraska, the next most hail-affected state.
State Farm alone paid out $510 million in hail damage claims in Texas in 2022. The number of hail damage claims made by State Farm customers across the country in 2022 increased by nearly 45,000 from 2021. Most of those claims fell in a band stretching down the country's middle from Minnesota to Texas.
Not only had the number of hail claims soared, but the cost of those claims increased dramatically.
"Inflation and supply chain issues occurring across the country [are] also responsible for the overall increase," State Farm said in a report issued in March. "To put it in more relative terms, the average claim increased by nearly $2,000 last year. That is the largest year-over-year increase to date."
The simple result is that home insurance costs in Texas are rising steeply, and policyholders could be in for a shock at renewal time.
Are home insurance companies leaving Texas?
Currently, there are no reports of home insurance companies leaving Texas entirely. Some companies have begun to non-renew or stop writing new policies in high-risk areas.
Instead of pulling out of Texas entirely, companies are raising rates and being more cautious during the underwriting process. There have, however, been a few companies go out of business.
In 2022, two Florida property and casualty insurance companies, Weston and Fed Nat, were ordered to end operations by Florida state officials. That had spillover effects in Texas, where the companies also did business. Weston had about 23,000 policyholders in Texas, and FedNat had about 1,000.
What is the result of mounting Texas hail claims and costs?
Nonrenewals and unaffordable rates are the biggest effect of hail and other severe weather claims.
The Texas Department of Insurance issued an emergency order that gave affected homeowners an extension to apply for coverage with the Texas Windstorm Insurance Association (TWIA), the state's insurer of last resort. TWIA provides wind and hail insurance for property owners in designated catastrophe areas along the Texas Gulf Coast.
The increased number of homeowners seeking refuge with TWIA resulted in a massive spike in its financial exposure in 2022, jumping almost 30% to $78 billion. Yet, as its financial exposure soared, its reserves to pay claims remained almost flat. The result? It doesn't have enough money to cover claims if another Hurricane Ike-like event hits the state. Ike, which hit the coast in 2008, caused about $19.3 billion in damages.
What to do if your Texas homeowners policy is canceled or nonrenewed
If you get a nonrenewal notice in the mail, don't panic. There may be an issue that you can resolve to keep your coverage; otherwise, you will be given time to find new coverage. Take the following steps.
Call your insurance company. Sometimes you can reverse the nonrenewal by providing evidence of a roof upgrade or completing some repairs that needed doing.
Start shopping around. As soon as you get the notice, start requesting home insurance quotes. Don't wait to find out if the issue will be resolved; if it's not, you'll have new quotes ready.
Seek expert help. If you're having trouble finding insurance, reach out to a local insurance agent or broker who can help you find a new insurance policy.
Contact the Texas FAIR plan. The Texas FAIR plan is the insurance option of last resort. If you can't get coverage elsewhere, the plan will help you.
What can Texas homeowners do to save on insurance?
Home insurance rates in Texas are soaring, so what's a homeowner to do other than just keep paying higher premiums?
Start by ensuring you are already getting the best deal on your insurance. Have you taken advantage of any discounts that may be available, such as bundling policies for home, auto, boat or RV?
Next, see if you belong to an organization that may partner with an insurance carrier. Many companies have organized partnerships with carriers for discounted rates on insurance. Also, consider college alumni discounts or deals offered to trade or professional groups such as doctors, nurses, lawyers, accountants and engineers.
Get some competing quotes. Don't take it for granted that your current insurance carrier is giving you the best deal. Carriers look at risk profiles differently, and while you may be considered higher risk with one, you may not be with another.
Wadley says he now recommends clients shop for rates yearly. He used to recommend it every three years, but the market is changing so quickly that it can now make a big difference.
He also says to think carefully about filing a claim. If the repair cost is only a little more than your deductible, it might benefit you in the long run to pay for the repair yourself. Your rates are less likely to jump.
You might also be interested in
See How Much You Can Save
See How Much You Can Save
Helpful Home Insurance Articles & Guides