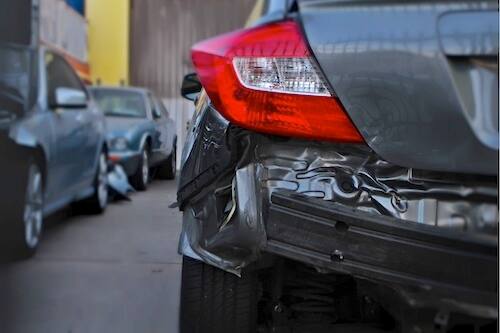 If you're struggling to meet monthly bills, cutting your auto insurance coverage may be one way to trim overall costs.
While car insurance agents recommend collision and comprehensive insurance for most vehicles, there are certain situations where dropping this coverage makes sense.
"We strongly suggest you compare car insurance quotes on your current coverage first," says Insurance.com Managing Editor Des Toups. "You may find enough savings to allow you to keep full coverage."
And before you make a bold move like dropping collision and comprehensive, make sure you've nailed the basics on how to get cheap car insurance.
Here are the four steps you should take when weighing whether to drop comprehensive and collision car insurance coverage.
Step 1: Make sure you're eligible
Even if the value of your vehicle is low, you may not be able to drop comprehensive or collision insurance.
"If [drivers] have a loan on the vehicle, it's not their choice," says Michelle O'Connor, co-owner of O'Connor Insurance Associates in Charlotte, N.C.
In other words, you must own the car free and clear of any car loan obligations before you can drop this type of coverage.
O'Connor also recommends thinking twice about dropping comprehensive and collision if your car is the only vehicle in your household and is used to get to and from work.
"You lose rental car and towing coverage when you drop comp and collision," O'Connor says. "That's a big factor to consider."
O'Connor says letting go of comp and collision makes more sense for a household's second vehicle.
Step 2: Determine the value of your vehicle
Dropping comprehensive and collision auto insurance usually makes the most sense when your current vehicle is valued at less than $5,000, says Eric Poe, chief operating officer of CURE Auto Insurance in Princeton, N.J.
Check the value of your car by visiting a site such as NADAguides.com.
Also, make sure you have enough savings to foot the bill to replace your car if necessary. Research the cost of replacement cars so you know how much you would need to spend to buy another vehicle like it.
"If that's a number I could deal with, I would not hesitate to drop comprehensive or collision insurance, which comprises about 40 [percent] to 50 percent of your insurance costs each year," Poe says.
If you don't have the financial means to replace your car, Poe recommends raising your deductibles instead of dropping collision and comprehensive.
Raising your deductible from $500 to $2,000 "could save nearly one-third of what you're paying," Poe says. (See "How much can I save by raising my deductibles?")
Step 3: Drop collision insurance first as a test
Drivers make choices about what kinds of coverage -- and how much coverage -- they need for many different reasons. A homeowner with assets driving a newer car is protecting something very different than a recent grad in an older car. (See what drivers like you buy with Insurance.com's auto insurance coverage calculator.)
Poe recommends testing the waters by dropping collision insurance first while maintaining your comprehensive coverage.
"Your collision makes up about 30 percent of what you pay in car insurance, but it only covers you if you're in an accident and it's your fault or you're in a wreck with a driver who doesn't have insurance," says Poe. Uninsured and underinsured motorist coverage also can protect you if the other driver doesn't have insurance.
By contrast, comprehensive "covers anything that's not your fault," Poe says. He cites examples such as damage from a tree falling on your car, a flood or theft.
"You can get car rental reimbursement even if you drop collision but you have to maintain comprehensive," he says.
Step 4: Prepare for the worst
If you've decided to drop collision and comprehensive, prepare yourself for life without it. Since you'll be on the hook for the cost of any future repairs, you'll need to be more proactive.
For example, it's important to make sure small repairs such as a ding in your windshield don't turn into a more-expensive, full-blown crack.
Poe also recommends investing in a roadside assistance package that isn't offered through a car insurance company in order to get discounts on a car rental in case you are involved in an accident.
"It's not the same thing as [insurance] coverage, but it can offer some protection," Poe says.