Answer a few questions to get a custom quote from
USAA
!
Based on your info, it seems like
USAA
might not be the right match
One more step. Click through to
USAA's
secure site to get your custom quote.
Overview
USAA has insurance, banking, investment and retirement offerings which more than 11 million members take advantage of. Membership with USAA is not open to everyone though, you must be serving or have received an Honorable discharge from the military or be an eligible family member to a service member.
USAA does business in all states and the District of Columbia. Because catering to military families is its focus, USAA offers payment plans to fit your schedule as well as vehicle storage and military installation discounts.
USAA claimed 5.68 percent of the private passenger auto insurance market as of 2017 according to the National Association of Insurance Commissioner's (NAIC) database. This ranked it in 5th place for auto insurers in the U.S.
Types of coverage available from USAA Car Insurance Company
Auto
Collector & classic cars
Ridesharing endorsement
Homeowners
Condominium
Mobile home
Renters
Motorcycle
RV
Boat
Umbrella liability
Life
Small business
Offerings can vary by state.
USAA Car Insurance Company Auto insurance discounts
Safe driver discount: Maintain a good driving record for more than 5 years.
Defensive driving discount: Complete an approved course to get a discount. Age restrictions may apply.
Driver training discount: Drivers younger than 21 who complete a basic driving training course can receive a discount.
Good student discount: Earn good grades as a fulltime student and receive a discount.
New vehicle discount: Get insurance for a vehicle that's not more than 3 years old and receive a discount.
Annual mileage discount: Receive a discount based on the number of miles you drive each year.
Multi-vehicle discount: Extend your auto policy to two or more vehicles to get a discount.
Vehicle storage discount: Get a discount of up to 60% when you get car insurance for a car in storage.
Family discount: Continue the USAA auto insurance tradition that your parents started and you could save up to 10% on your own policy.
Military installation discount: Save up to 15% on comprehensive coverage when you garage your vehicle on base.
Multi-policy discount: Receive a discount when you have multiple USAA policies and products
Loyalty discount: Stay with USAA to receive a savings.
Offerings can vary by state.Some features may be optional
What would make USAA customers switch?
We surveyed more than 4,000 auto insurance customers about how much they would need to save before switching from their insurance companies.
10%
Would switch if savings were $1000 or more
20%
Would switch if savings were $500 or less
28%
Would switch if savings were $250 or less
11%
Would switch if savings were $100 or less
Not all companies/options/discounts available in all states/situations. This description is an example and is subject to change. Verify all details before purchase. Logos, trademarks and service marks are owned by the respective companies represented on this web page.
USAA Car Insurance Company claims and contact information
Popular Car Insurance Company Comparison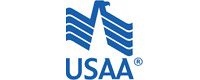 USAA Car Insurance Company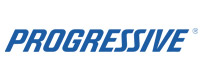 Progressive Insurance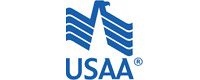 USAA Car Insurance Company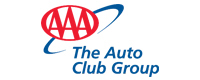 AAA The Auto Club Group Car Insurance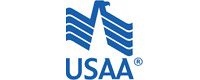 USAA Car Insurance Company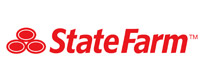 State Farm
Compare companies to find the best fit for you!
All you need to do is find companies you like and click ,"Add to Compare."
When you're ready to review, click the compare button that appears in this menu.