Why you should trust Insurance.com
Insurance.com is dedicated to informing, educating, and empowering you to make confident insurance decisions. Our content is carefully reviewed by insurance experts, and we rely on a data-driven approach to create unbiased, accurate insurance recommendations. Insurance.com maintains editorial integrity through strict independence from insurance companies.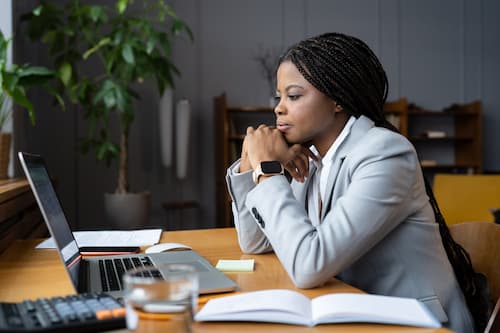 Most permanent life insurance policies, like whole life, build up a cash value over time. After a few years of paying your premiums, you should have some cash value built up. This is a portion of your premiums paid into the policy that the insurance company is now holding onto, something like a savings account. The cash value is available to withdraw, or you can borrow against it as a loan.
Cash value is not available on term life policies, only on permanent life, which is part of what makes whole, universal and other permanent policies more expensive.
Some people use the cash value to pay their premiums, allowing the policy to sustain itself. Other people find it an easy way to take out a loan in times of need.
Key takeaways
You can only borrow against a permanent life insurance policy like whole life, which has a cash value account.
Life insurance loans don't appear on your credit report.
How can I borrow money from my life insurance policy?
Borrowing money from your life insurance policy is easier than applying for a regular loan.
To borrow money from your life insurance policy, follow these simple steps:
Call the insurance company or go online to confirm that you have enough cash value in the policy.
Find and fill out the insurance company's policy loan forms.
Decide how you want to receive your payment.
There are a few additional things to keep in mind when you're looking to get a life insurance loan:
You must be the owner of the insurance policy.
Some companies require a notarized signature over a certain dollar amount.
If you have a universal life policy with investments, you may have to choose which funds to take the money out of. A broker/agent at the insurance company can guide you if you have questions.
What type of policy can you borrow from?
You can borrow money from permanent life insurance policies, which includes whole life and universal life. They build up cash value. You can't take a loan out on a term policy.
"Cash value life insurance policies are often called permanent life insurance policies because they generally provide protection until the insured person passes away or reaches age 100," says David A. Cather, professor of Risk Management at the Smeal College of Business at Penn State. "Some newer policies provide coverage beyond age 100. Although there are several types of cash value life insurance, two of the most common are whole life insurance and universal life insurance."
A whole life policy follows you for your entire life as long you keep up with the payments. You pick an amount, for example, $250,000, that your beneficiary gets when you die. Depending on your age and health, a medical exam is often required.
Premiums are based largely on your age, health, lifestyle, habits (like smoking and drinking) and the amount you borrow. A part of the premium you pay each month goes into a cash value account. After a few years, you'll have paid enough premiums to build up a cash value, like a savings account that you can take a loan against.
Universal life policies are also permanent life policies, but they take your cash value and invest it. You have a portfolio of stocks and bonds, so the life insurance policy becomes an investment tool.
It is important to know that you could lose your policy if you do not pay the loan back. If you only pay a portion of the loan back and you die, your beneficiary will not receive the full death benefit.
How do life insurance loans work?
You can generally take out a life insurance loan for up to 90% of your cash value. The cash value built up in your policy is used for collateral, much like a house or car would for other loans. The main difference is you are not subject to a credit check for a life insurance loan.
"Policy loans generally do not affect your credit, which makes loans attractive if you have a poor credit rating," Cather says.
In many cases, you can receive the money within days.
The insurance company will charge you interest, which compounds year to year.
Life insurance loans don't necessarily have to be paid back. If you have enough cash value remaining in your policy, you might not need to pay it back immediately.
There are important things to consider when deciding whether to repay your loan, pay only interest or pay the whole thing off.
Paying back a life insurance loan
To repay your life insurance loan, you can make a lump sum payment for the whole loan amount, pay only the interest or make installment payments for a set amount. Some people never repay their loans.
Your repayment will depend on a few factors. Some people use their cash value to pay their premiums. If you also take out a loan, remember you are working with less cash value now, especially when interest is added.
You want to monitor your policy closely to ensure there isn't a lapse in premium payments. You can ask for a "policy illustration," which provides valuable information about your policy, its value and yearly projections.
While interest on life insurance loans is usually fairly low, unpaid interest can compound year to year and start adding up.
Some people choose not to repay their loans. In certain cases, this is fine; the insurance company does not require you to repay the loan.
It is important to remember, however, that if your policy lapses, you can be taxed on the unpaid loan portion. If you die with an outstanding loan, your beneficiary will receive a reduced death benefit.
Advantages and disadvantages of borrowing from life insurance
"The primary advantages of taking a policy loan are that there are no restrictions on how the borrower uses the money from the loan," Cather says. "There is no loan approval process, and the loan process is confidential. A potential disadvantage is that if you fail to repay the loan it can result in a reduction in the amount of death protection available to the beneficiary upon the death of the insured person. Additionally, you are charged interest on the loan, although many policies charge interest that is lower than those charged in conventional loans."
Pros of a life insurance loan:
No credit check
Does not go on your credit report
Low interest
Loan can be used for anything
Cons of a life insurance loan:
Your policy could lapse if you don't repay in some cases
Your beneficiary only gets a portion of the proceeds if there's an outstanding loan
There are taxes on the money you borrowed if the policy lapses while there's a loan
Frequently asked questions: Life insurance loans
How much can I borrow from life insurance?
Most insurance companies generally allow a loan up to 90% of the cash value.
How soon can I borrow from my life insurance?
As soon as you have enough cash value to borrow against, you can take out a loan. This could take a few years. Remember- you are borrowing against the cash value, not the death benefit.
Can I borrow against a term policy?
No, you can't borrow money from a term policy.
See How Much You Can Save
Helpful Life Insurance Articles & Guides