Liberty Mutual Insurance Review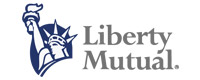 Key features of Liberty Mutual Insurance
Better Car Replacement
RightTrack app can help you save
Answer a few questions to get a custom quote from
Liberty Mutual
!
Based on your info, it seems like
Liberty Mutual
might not be the right match
One more step. Click through to
Liberty Mutual's
secure site to get your custom quote.
Overview
Founded in 1912, Liberty Mutual Insurance is one of the most recognizable names in personal insurance. The company promises to provide personalized insurance with its "Only pay for what you need" slogan. The company offers a variety of policies in addition to car insurance, including home, life and business.
Liberty Mutual offers a wide range of discounts and has a usage-based program called RightTrack that allows customers to earn a discount for good driving habits.
Liberty Mutual Insurance Group holds 4.88% of the private passenger auto insurance market, according to the National Association of Insurance Commissioners (NAIC) 2022 report. That makes Liberty Mutual the sixth-largest auto insurance company in the country.
Types of coverage available from Liberty Mutual
Auto
Motorcycle
Classic car
Boat
Off-road vehicles
RV
Homeowners
Renters
Condominium
Mobile home
Umbrella liability
Offerings can vary by state.
Liberty Mutual auto insurance discounts
Multi-policy discount: If you have more than one policy with Liberty Mutual, you get additional protection and savings.
Exclusive group savings: If you are a member or employee of any of the more than 14,000 employers, groups, credit unions or alumni associations that are a part of Liberty Mutual's affinity program, you could be eligible for exclusive group savings.
Preferred payment methods discount: You could get special savings when you pay your bill in full or choose one of Liberty Mutual's automatic payment methods.
New to Liberty Mutual vehicle discount: When you add or change a vehicle on your policy, you'll receive savings on your premium
Vehicle safety features discount: Savings is offered for standard features such as anti-theft and anti-lock brakes, as well as innovative features including adaptive cruise control, lane departure warning and collision preparation systems.
Hybrid vehicle discount: A special savings is offered to customers who insure hybrid cars.
Multi-car discount: You can receive a discount if you have multiple cars listed on the same policy.
Teen driver discount: Teen driver discounts are offered that can keep your rates down while rewarding your teen for responsible driving.
Good student discount: Students who are under the age of 25 and achieve at least a B average get special savings on car insurance.
New graduate discount: Once you've completed your studies, a special savings is offered for new graduates.
Newly married discount: A special savings is offered for newlyweds.
New move discount: A savings is offered for updating your policy with your new address after you move.
Newly retired discount: A savings is offered for new retirees.
Offerings can vary by state.Some features may be optional
What would make Liberty Mutual customers switch?
We surveyed more than 4,000 auto insurance customers about how much they would need to save before switching from their insurance companies.
7%
Would switch if savings were $1000 or more
19%
Would switch if savings were $500 or less
33%
Would switch if savings were $250 or less
15%
Would switch if savings were $100 or less
Not all companies/options/discounts available in all states/situations. This description is an example and is subject to change. Verify all details before purchase. Logos, trademarks and service marks are owned by the respective companies represented on this web page.
Liberty Mutual claims and contact information
Compare companies to find the best fit for you!
All you need to do is find companies you like and click ,"Add to Compare."
When you're ready to review, click the compare button that appears in this menu.