The only time most of us think about our car insurance is when there is bad news, like a ticket or an accident. When you're young, single and incident-prone, rates only seem to go one way: up.
There is a flip side. Tickets fall off your record, and so do accidents. You'll get older, you'll move to a better neighborhood. All of these events will affect your car insurance rates – in a good way.
KEY TAKEAWAYS
Car insurance premiums can increase for various reasons, but there are many things you can do to offset the increases.
Some big life changes, like buying a home and getting married can reduce car insurance costs.
Shop around and compare auto insurance quotes any time you have a major life event.
Life happens: 16 ways to save on car insurance
If you don't want to wait for your car insurance rates to go down, the good news is that there are steps you can take right now to save on car insurance. Want to know more? Here are 16 different strategies to try.
Shop around for better auto insurance rates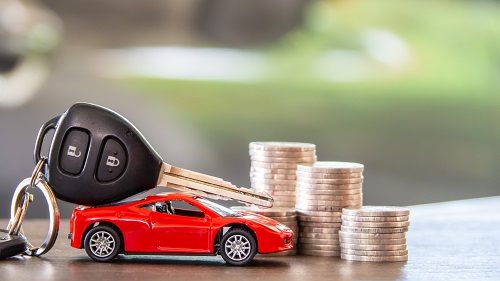 Maybe you first took out your auto insurance policy when you were fresh out of driving school, or when your credit wasn't in great shape. Now that you're older and wiser, you don't have to be stuck with the same high rate. In fact, you don't have to stick with the same insurance company.
Periodically shopping around for the best deal on car insurance is a great way to pay less. Today, it's easy to compare quotes online. Just make sure you choose a reputable company and adequate coverage.
Increase your deductible
Your deductible is the amount you have to pay before your insurance kicks in – typically $500-$1,000. Though you'd probably prefer to pay as little out-of-pocket as possible following an accident, raising your deductible can lower your auto insurance premium because you share more financial risk with your insurer.
Just be sure that if you do increase your deductible, it's not so high that you wouldn't be able to afford it if bad luck did strike.
Get discounts for installing anti-theft devices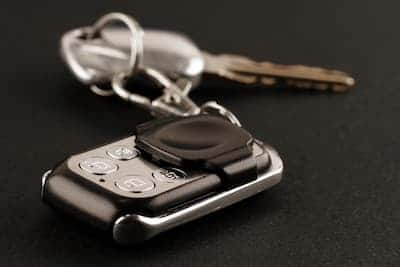 Car insurance companies are happy to provide discounts to customers who take steps to lower their risk as drivers. One way to do that is by installing devices that can deter thieves or make your car easier to recover if it is stolen, such as a car alarm or GPS tracking.
In fact, you could get anywhere from 5% to 30% off your comprehensive coverage policy for installing these types of devices.
Reduce coverage on older cars
One easy way to save money on car insurance is by downgrading your coverage. Of course, you don't want to put yourself at risk by becoming underinsured on a valuable vehicle. If you have an older vehicle that's paid off, on the other hand, dropping down to liability coverage only could be a smart financial move.
To know for sure, find out its actual cash value (ACV) and determine if potentially losing that amount in a total loss is worth the monthly savings on your premium.
Keep your nose clean
Accidents, tickets and claims will jack up your rate – in most cases, for at least a few years.
"Minor violations will factor into your insurance rate for three years, while major violations can impact your premium for five to 10 years," says Tom Santamorena with Westlake Risk and Insurance Services.
But the more time that has passed since the infraction or claim, the better off you are.
Having no accidents within the past three to five years nets a car insurance discount of 26%, on average.
Have a birthday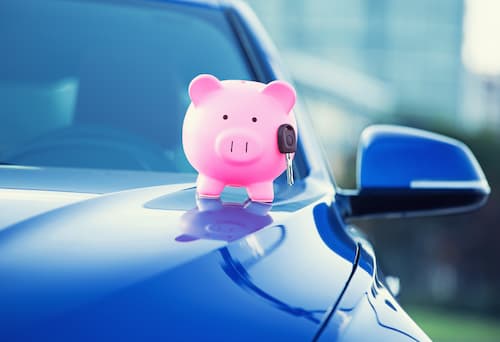 While most of us think of 25 as the magic number for car insurance rates, the truth is that as long as a young driver keeps a clean record, most companies will drop rates a little bit every year before then.
"It's not really age that lowers rates," says Insurance.com Editorial Director Michelle Megna. "It's years of driving experience and a clean record that help do reduce premiums."
Car insurance after marriage
If you decide to tie the knot, the cost of your car insurance after marriage will likely drop. Insurers love statistics, and data shows that married drivers get in fewer accidents. Married people also tend to buckle up more often and obey the rules of the road.
Some savings come as you combine policies and get multi-car insurance. However, even you marry a spouse who doesn't drive, your rates can still drop dramatically – about 10% on average.
Downsize your vehicle
Maybe you no longer need to drive your kids to school and soccer practice, or the rising cost of gas has you rethinking your SUV. Downsizing your vehicle to something less expensive and more fuel-efficient can save you money in many ways, including on insurance. If the value of your car isn't quite as high, you don't need to pay for as much coverage.
Ask about group insurance
If you belong to a certain club, work for a certain employer or have another affiliation, you might qualify for an insurance discount through group car insurance. For example, members of AAA can qualify for discounted insurance rates through many insurers. Ask your car insurance company what types of affinity group discounts it offers.
Skip monthly bill payments
Setting up your car insurance premium to be billed monthly might be easier to budget, but if you can afford to pay a larger chunk at a time, it could save you money. For example, if you opt to pay your premium in full every six months, you could save around 9%.
Senior auto insurance discount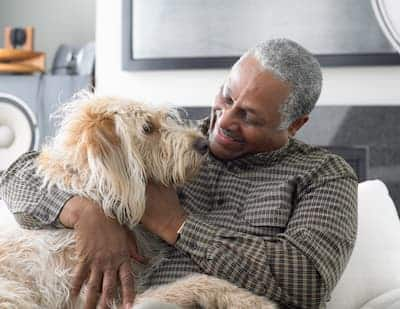 You're probably not in a hurry to get older, but aging does have its advantages. For one, you can qualify for certain senior discounts through your auto insurer. For example, completing a senior defensive driving course could knock 5% off your rate.
Improve your credit
If you currently have no credit or bad credit, a dramatic increase in your credit score can definitely lower your rate. Some states don't allow insurers to use credit scores to determine rates. "If your state does allow it, the savings can be big, as much as 10% to 15%," says Santamorena.
Take the bus
The average worker changes job's every 4.2 years, according to the Bureau of Labor Statistics.
A job switch will often change your commute. That may change your premium. For example, say you start taking the bus to your new job and switch your primary use category from commuting to "pleasure use only." On average, nationwide, giving up commuting drops premiums about 2%. Hardly impressive, but every dollar helps.
Buy a house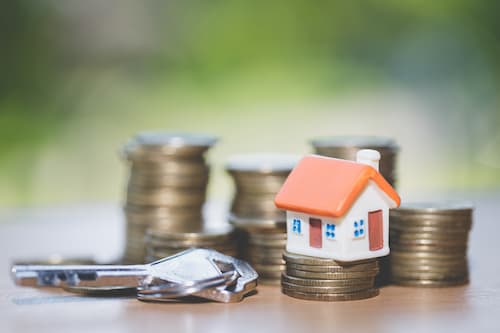 Insurers consider homeowners more stable than renters, so most will discount your rate, regardless of whether you insure your home with them or not. The discount amount will vary; nationally, it averages about 1.6%.
More serious savings come from bundling your home and auto insurance. The savings typically are reflected in your car insurance bill. Nationally, savings average about 8%.
Move to a small town
If you decide to ditch the big city for a town with more space and fewer people, it could benefit your car insurance rate, too. Outside of your own driving record, few things have more impact on car insurance than your ZIP code. Less population density typically means fewer accidents.
Buy a new car
Trading in that sporty Audi for a Toyota Sienna? The vehicle you drive is one of the biggest factors when computing your rate. However, your claims rate affects your rates more than the actual car. You'll get a higher rate if your car model gets into more accidents -- even if you have a perfect driving record. Other drivers of your vehicle influence how an insurer gauges risk.
A minivan pretty much checks all the right boxes. However, some models driven by older people, like a Corvette, can be comparatively cheap to insure.
It doesn't happen overnight, but it does happen
Big changes in your life usually mean big changes in your insurance. "It's not often one company will offer the best deal in all circumstances," says Penny Gusner, senior consumer analyst for Insurance.com. That's why it's a good idea to shop around for car insurance and ensure you're getting the best deal.
Other times it pays to shop
You'll find substantially cheaper car insurance at other times in your life as well:
Your kid goes to college -- If your kid heads off to a college that is at least 100 miles away and doesn't take a car with him, your rate should drop. Some insurers discount your rate as much as 10%.
You move to another state -- State laws and different claims frequencies mean some cities will be much, much cheaper than others. A bad driver in Portland, ME, will probably pay less than a good driver in, say, Louisiana.
Frequently asked questions
Can you negotiate car insurance rates?
Car insurance rates are regulated by states, so it's not actually possible to negotiate a different amount. However, that doesn't mean you can't find a better rate elsewhere. Each insurer has a range of rates it offers based on a driver's profile, such as age, driving record and vehicle. That means auto insurance rates vary by company. So, by shopping around quotes from different insurers, you can hopefully find a policy that matches your budget.
How long does it take for car insurance to go down?
That depends on your previous driving record and whether you have any at-fault incidents to your name. In general, car insurance companies only consider the past three to five years of your driving history. So, while accidents won't necessarily be removed from your record, they probably won't factor into your rate after that length of time.
When should you lower your car insurance?
There's never a good reason to pay more for car insurance than you have to. Any time you experience a change to your lifestyle or financial situation – such as changing jobs, moving, improving your credit, etc. – it's a good idea to compare auto insurance rates and find out if you qualify for a lower premium.
How can I lower my car insurance after an accident?
The bad news is that if you're in an at-fault accident, or your insurance company thinks you've been involved in too many incidents, your insurance premium will likely go up. One at-fault incident, for instance, can raise your rate anywhere from 12% to 80%, depending on the severity. But there is a chance it won't change. Unfortunately, your rate could still increase due to losing a good driver discount.
How much does car insurance go down after 1 year with no claims?
If you're a safe driver and haven't filed any claims in the last year, your car insurance rates may go down at renewal or may stay the same. Safe drivers can benefit from discounts on their premiums. However, it's possible that your car insurance premiums can go up even if you don't have an accident or make a claim during the whole policy term.
When will my car insurance go down?
Insurance companies will often cut your rates when you turn 25, but this is not always the case. Before they can give any breaks to drivers there are certain conditions that must be met like maintaining a clean driving record with no accidents in previous years.
But if you're a safe driver, you can see a decrease in your auto insurance rates at policy renewals and premiums may go down even before 25.
Why did my insurance go down?
If you've been with your auto insurance company for three or more years, they may be willing to offer discounts that weren't listed during the quote process. Your insurance company will review your credit history and driving record before determining how much risk you pose. And if you have a clean record at every renewal you can see your insurance rates go down.
How long does it take for insurance to go down for new drivers?
An average new driver will find auto insurance rates dropping as they get older, and after a certain age or after getting married they can enjoy even cheaper auto insurance rates.
How often does car insurance go down?
Auto insurance rates vary depending on the type of car you drive and where you live, but it doesn't usually decrease much. You may expect an increase before seeing a drop in rates.
Does car insurance decrease over time?
Yes, car insurance decreases over time. You may find that your auto insurance rates go down as you get older or have teen drivers on board. And you might get discounts if you take out insurance with the same company for three to five years.