Why you should trust Insurance.com
Insurance.com is dedicated to informing, educating, and empowering you to make confident insurance decisions. Our content is carefully reviewed by insurance experts, and we rely on a data-driven approach to create unbiased, accurate insurance recommendations. Insurance.com maintains editorial integrity through strict independence from insurance companies.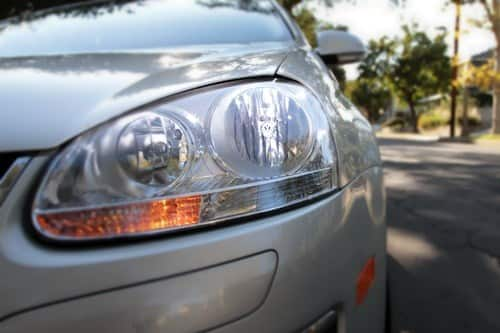 How old is your ride? According to the market research firm Polk, the average age of vehicles out on the road in 2014 hit 11.4 years, an all-time high.
While you may love your 11.4-year-old cruiser, data from the Insurance Institute for Highway Safety (IIHS) found that newer vehicles are dramatically safer than the older vehicles out on the road. No one is suggesting you are cruising around town in a death trap, but the fact is, safety features have made huge advancements in the last decade. (See "Insuring your brand-new car.")
"There's no question today's cars are dramatically safer than they were in 2003," says Joe Wiesenfelder, executive editor at Cars.com. "Apart from the proliferation of safety systems, automakers have improved the structural crashworthiness of their models."
IIHS data show that the chances of dying in a crash in a late-model vehicle have fallen by more than a third in just three years. Even more impressive, nine vehicles from the 2011 model year hit the magic number: a driver death rate of 0.
We asked a number of experts about safety technologies that have emerged since that average car was made more than a decade ago.
Airbags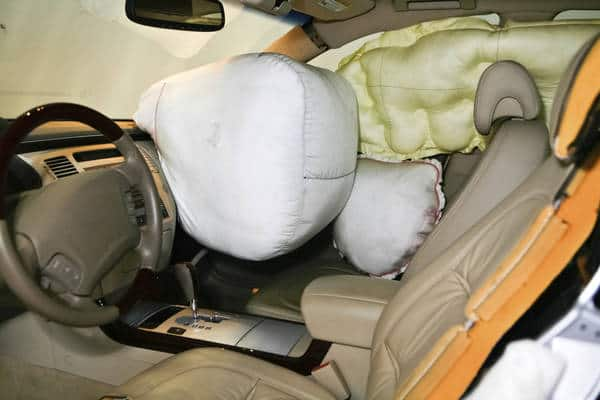 Even your 2003 vehicle has at least two front airbags, but even the cheapest new car available in 2015, the Nissan Versa, comes with side-curtain airbags in both front and rear and side airbags mounted in the seats as well.
Availability and cost: Virtually every new car comes with front, side and side-curtain airbags standard. Some of the latest options include inflatable seat belts (Ford), front center (GM) and even a pedestrian airbag (Volvo) that pops over the windshield in case you hit someone crossing the street.
What experts say: "Undeniably one of the most important passive-safety technologies of all time, second only to the seat belt," says Wiesenfelder.
Anti-lock Braking Systems (ABS)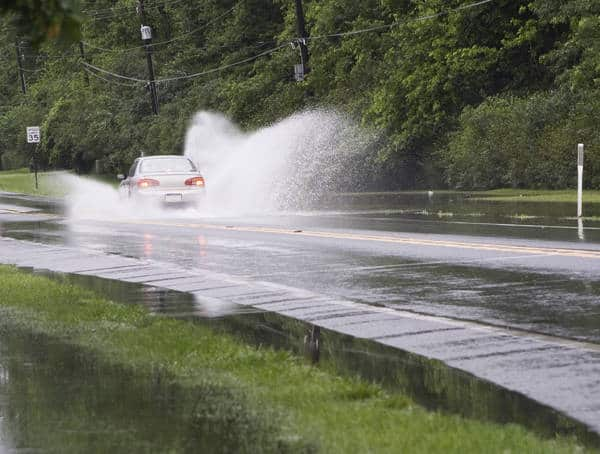 This computerized system allows a driver to keep the brake pedal fully depressed while the system pumps the brakes automatically, keeping them from locking up and allowing the driver to steer.
Availability and cost: ABS has been around for years and most vehicles have it; your 2003 car probably benefits from it. Technically, ABS is not federally mandated, but electronic stability control (ESC) systems rely on ABS and ESC was required on all vehicles as of 2012.
What experts say: ABS has proved to reduce accident severity, and most insurers offer a discount for ABS. In fact, Florida, New Jersey and New York require a discount for this technology, says Penny Gusner, consumer analyst with Insure.com. (Discounts are only one of the factors to consider as you shop. See "How to compare insurance.")
Electronic Stability Control (ESC)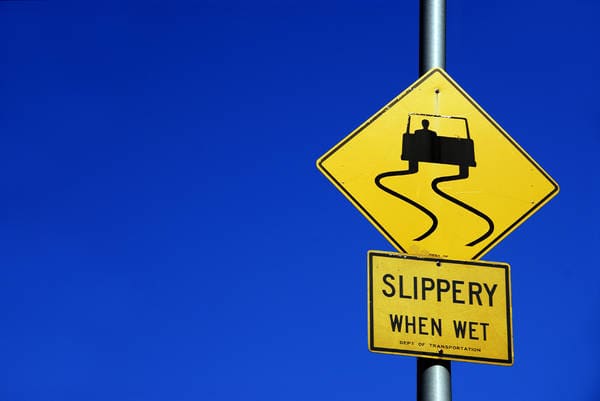 ESC keeps your car on the road when you have lost control. The system checks 25 times a second if the direction your car is traveling corresponds to the steering input. If it detects a slide, it applies the brakes and reduces engine torque to straighten the car out.
Availability and cost: Luxury vehicles were the first to benefit from ESC. Mercedes and BMW introduced the technology in the mid-1990s. By 2007, a full 22 percent of cars and 53 percent of SUVs and pickups came with ESC. As of the 2012 model year, all vehicles sold in the U.S. were required to have ESC.
What experts say: ESC is considered a game-changer by most experts. "ESC is the most important safety feature most people have never heard of. It's up there with seat belts and airbags in its life-saving benefits," says Russ Rader, senior vice president at the IIHS.
Tire Pressure Monitoring Systems (TPMS)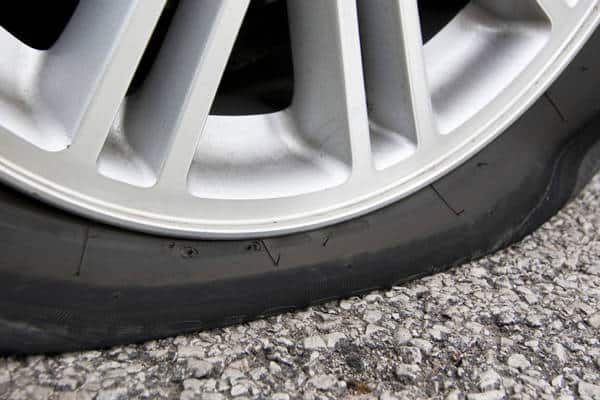 This electronic system monitors the air pressure inside a vehicle's tires and reports to the driver via a gauge, a display or a low-pressure warning light.
Availability and cost: Tire pressure systems were mandated as of the 2007 model year. The TREAD act was a direct result of the Firestone recalls in the 1990s, when over 100 deaths were linked to rollover accidents due to tread-separation.
What experts say: Opinions vary on these systems. Michael Dash, with CarPartKings.com says, "TPMS is extremely effective in preventing blowouts, great for extending gas mileage." Wiesenfelder is not as impressed. "TPMS typically doesn't alert the driver until inflation is at least 25 percent below the rated specification. By that time, it's already unsafe and experiencing accelerated wear," he says.
Back-up cameras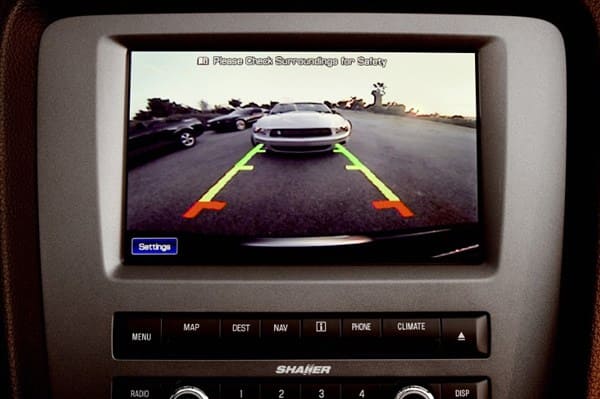 The name spells out what this safety feature does. When a car is put in reverse, a dashboard displays shows what is behind the vehicle. Some backup cameras include trajectory lines and distance readings.
Availability and cost: The National Highway Transportation Safety Administration (NHTSA) recently mandated that all passenger vehicles have a back-up camera by May 2018. Edmunds.com stats show 46 percent of 2014 cars had a back-up camera as standard equipment.
What experts say: "This is a no-brainer," says Wiesenfelder. "Simply look at the price of the camera option versus the price of an insurance deductible, and the decision is made." Most drivers choose a collision deductible of $500, according to Insurance.com data. See how much car insurance coverage you should buy.
Back-up sensors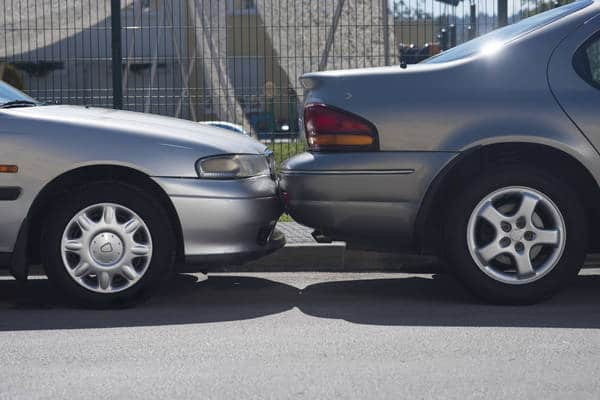 A poor man's back-up camera. These are proximity sensors that audibly warn a driver that the car is getting close to an obstacle.
Availability and cost: As back-up cameras become standard, sensors will become less important as a warning device, but carmakers will continue to integrate them into park assist (self-parking) features.
What experts say: Dash does not consider them a real safety feature, but more of a luxury that prevents bumper damage. Wiesenfelder tends to agree. "For me, the best combination is a backup camera and front sensors," he says.
Park assist (Self-parking)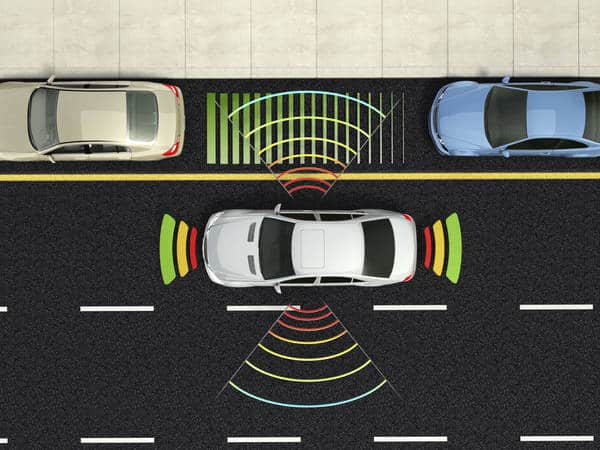 No need to worry about parallel parking anymore: Your car will do it for you. Pull up next to a spot, shift the car into reverse and it slips into a spot. Lexus was the first to offer this feature in 2006.
Availability and cost: While this feature may come standard on some luxury vehicles, it is usually an upgrade. Prices vary between $350 and $600 or as high as $4,000 if it is only available as a bundled tech package.
What experts say: While certainly a convenience, it's not going to keep you out of an accident. "I only recommend it if you're doing a lot of city driving and need to parallel park frequently," says Dave Gourley of Findlay Auto St George. But it should cut down on parked-car hit and runs.
Voice controls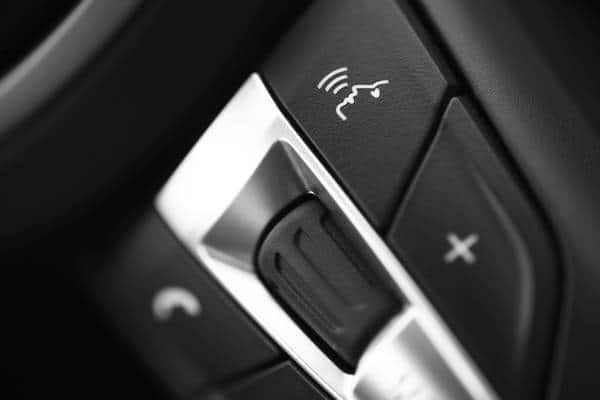 While most cars will let your Bluetooth-connected phone call your spouse hands-free, cars equipped with voice control let you control other functions, such as climate control, navigation and even the windshield wipers.
Availability and cost: Standard on many luxury vehicles, it is often part of an upgraded stereo or navigation system in more affordable cars.
What experts say: Most advise that you give it a miss, for now. "It's more distracting than anything," says Gourley. Recent studies show voice control systems actually raise stress levels and often distract the driver unnecessarily. "Don't learn what works and what doesn't at 60 mph," says Des Toups, managing editor of Insurance.com. "Do it in the driveway first."
Adaptive cruise control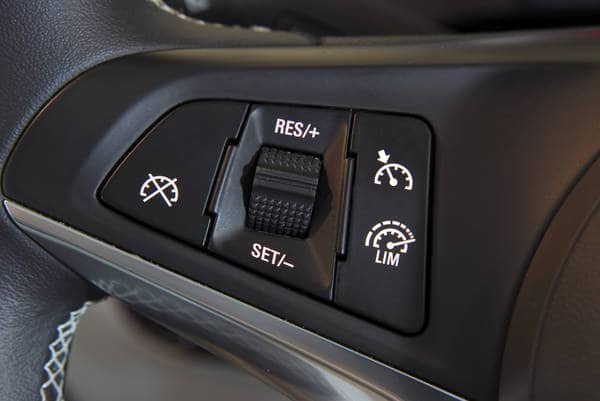 This safety features uses a radar unit to scan the road ahead. It automatically adjusts your speed if it detects a slower moving object in front of you. It accelerates back up to the set speed when the road clears.
Availability and cost: While once reserved for luxury vehicles, it is making its way down the food chain. In most cases it is part of a technology package. On a 2014 Toyota Highlander this package cost a cool $1,400.
What experts say: While a bit spotty at first, the technology has improved dramatically. "Great feature. Well worth the price, especially for people who regularly commute," says Gourley.
Adaptive headlights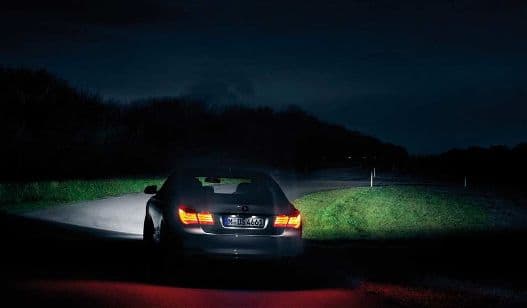 These new-age headlights pivot with steering wheel input, illuminating the road in front of you. The technology has been shown to be highly effective, especially on dark corners.
Availability and cost: Like most of the new safety features, adaptive headlights are slowly working their way into the vehicle inventory. According to IIHS, in the 2014 model year they were standard on 14 percent of models and optional on 22 percent. As a stand-alone option you can expect to pay $500 to $1,000 for this feature.
What experts say: "If you live in a rural or deer-populated area, you quickly come to rely on them," says Toups.
Blind-spot warning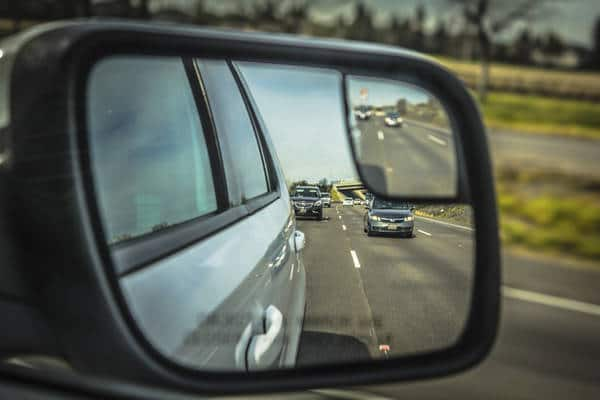 This system uses radar or cameras to monitor your blind spot. A dashboard icon will light up if a car moves into your blind spot; most systems will also hit you with an audible alert if you attempt to change lanes or even turn on your turn signal.
Availability and cost: Much like adaptive cruise control, blind-spot warning is showing up in more affordable cars, usually on more upscale trim levels. Often bundled in a technology upgrade, prices vary dramatically. Expect to spend at least a $1,000 for the package that includes this feature.
What experts say: Blind-spot warning gets mixed reviews. Complaints abound about false warnings. Others feel it has something to offer. "I recommend this feature for teen drivers or the older generation who could use extra help checking their blind spots," says Gourley.
Lane-departure warning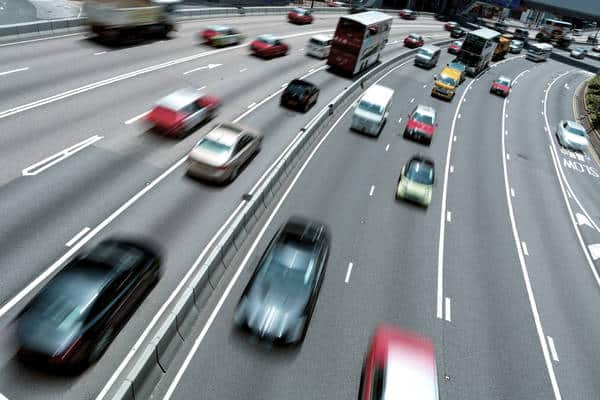 Cameras or lasers monitor lane markings. If your vehicle exits its lane without a turn signal activated, the systems sounds an alert. Some vibrate the steering wheel or seat to jolt you back into reality.
Availability and cost: This is another safety system that comes standard on a few luxury cars but is working its way down the line. It is usually offered on more expensive trim levels or bundled as an upgraded technology package.
What experts say: "The jury is still out on the effectiveness of lane departure," says Rader. Mixed reviews and less-than-stellar study results call into question its effectiveness. An IIHS study found that lane-departure-equipped cars were 10 percent more likely to be involved in an accident.
Forward collision warning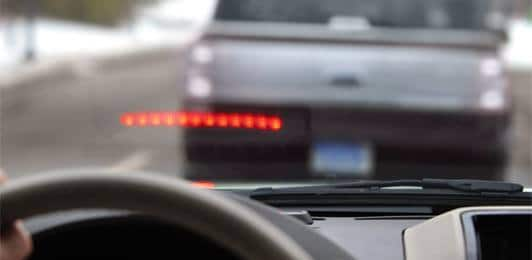 This groundbreaking system uses cameras, radar or lasers to detect vehicles ahead and alert the driver if they are closing in too fast. An audible alert or vibration of the steering wheel is used to get a driver's eyes back on the road.
Availability and cost: Despite promising results, forward collision warning is still fairly rare. According to the Highway Loss Data Institute (HDLI), forward collision warning was standard on only 2 percent of 2013 model year cars. It was optional on 27 percent. The system can run upward of $1,500 as an option on many vehicles.
What experts say: This technology could be a game-changer. In fact, the IIHS will no longer give a vehicle its top safety rating without this feature. "Research shows that front crash prevention systems are helping drivers avoid crashes, and lessening the impact on the crashes that do happen," says Rader.
Forward collision warning with auto-braking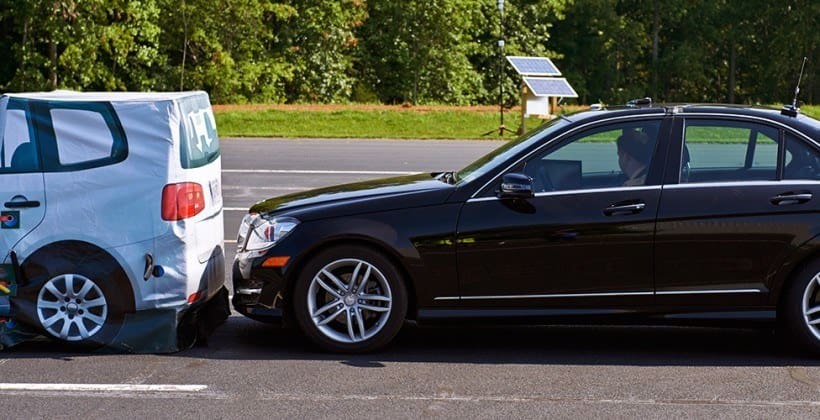 This takes forward collision warning one step further. If you fail to heed the warning, the car automatically hits the brakes, bringing it to a stop before you have a collision.
Availability and cost: Like standard forward collision warning, this system is still pretty rare but it is starting to trickle down. "This feature has proliferated in the affordable midsize sedan class and has appeared in some compacts, including the Subaru Impreza -- always as optional equipment," says Wiesenfelder.
What experts say: If you are shopping for a new car, this is the one feature that you should consider according to many experts. "Among all the active-safety features out there -- blind-spot warning, lane-departure warning, lane departure prevention -- this is the one that matters most," says Wiesenfelder.
(Read more about collision-avoidance systems.)
New or used, the crucial safety features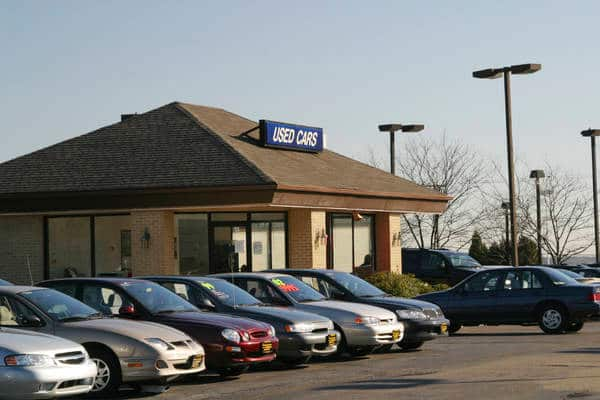 Drivers choose a vehicle for a long list of reasons, from price to performance to gas mileage. Crash-test ratings may be one of them – but that doesn't measure the value of technology that prevents the crash.
You certainly shouldn't choose a used car without electronic stability control, experts agree, especially for a teenager.
"ESC doesn't save your life in an accident," Toups says. "But it prevents a lot of bone-headed moves from turning into accidents in the first place."
On new cars, crash-prevention systems such as forward collision warning are widely seen as the must-have technology – so much that IIHS has reset the bar for its Top Safety Picks to exclude vehicles without them.
Will safety features save you money on insurance?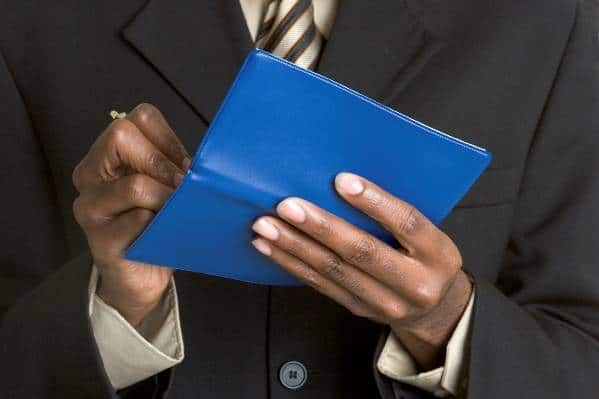 The older a technology is, the better chance a discount is involved. Insurers typically wait for reams of data before they feel a technology is ready for a lower premium.
According to Gusner, only four of the safety systems listed typically qualify for a discount: air bags, anti-lock brakes, electronic stability control and adaptive cruise control.
One insurer has made the leap for new technologies. "We offer discounts for adaptive cruise control, adaptive headlights, collision preparation systems, blind-spot warning and lane-departure warning," says Glenn Greenberg with Liberty Mutual. Discounts vary by coverage, feature and state, he advises.
Others are watching closely. "We find these technologies very interesting and hope to offer a discount for some of them in the next couple of years," says Jeff Schroeder, product manager with Mercury Insurance.
In the end, discounts are only one of the ways to compare car insurance. Even with discounts, you may decide your best value comes from a company you already know. (See "How much to make you switch insurers?")