Why you can trust Insurance.com
Insurance.com is dedicated to informing, educating, and empowering you to make confident insurance decisions. Our content is carefully reviewed by insurance experts, and we rely on a data-driven approach to create unbiased, accurate insurance recommendations. Insurance.com maintains editorial integrity through strict independence from insurance companies.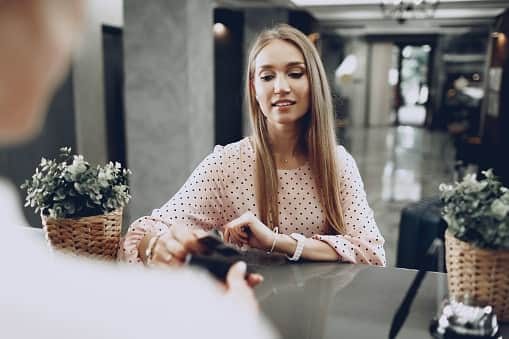 Most of us prefer to live our lives and not have to deal with unexpected events, but, well... things happen. And sometimes those things come in the form of storms, fires, or other perils that can cause significant damage to a rental unit, possibly making it uninhabitable.
If the unthinkable happens and you are forced out of your home for a period of time, loss of use insurance coverage will help you out on living expenses. While there are some exceptions, expenses beyond what you would normally incur will fall under loss of use.
The good news is that, in many cases, you won't need a separate policy for loss of use coverage. If you have renters insurance, it likely has a clause that covers this very scenario.
This article will go through the details of what exactly loss of use coverage is, what is covered and how much coverage you need.
KEY TAKEAWAYS
Loss of use insurance covers the living expenses you incur if your rental home becomes uninhabitable.
Loss of use insurance is temporary and only certain types of loss are covered.
Similarly, only certain expenses are covered under loss of use.
This type of insurance coverage generally has an end date, meaning it is only a temporary solution.
What does loss of use coverage mean in renters insurance?
Loss of use coverage, also called additional living expenses (ALE) refers to a situation where the home you rent is not usable for a period of time. In particular, if you are dealing with some form of peril, you may be facing a loss of use.
In this case, peril refers to a specific kind of unexpected event, such as a fire or a hurricane. In these events, your home may become uninhabitable and you may have to live elsewhere temporarily. Loss of use covers any additional expenses you incur due to the change in living situation. Other covered perils include:
Hail damage
Windstorm damage
Lightning damage
Smoke damage
Theft
You don't typically need a separate policy for loss of use; instead, it is included in your renters insurance policy. These provisions may sometimes be called relocation expenses or additional expenses coverage.
What your insurance provider will pay is spelled out in the policy declaration, but they are only obligated to pay that amount. Thus, if your additional expenses exceed what the policy covers, your insurance won't cover you under your current insurance plan.
How does loss of use renters insurance work?
The way loss of use renters insurance works varies, but you will usually be reimbursed for your additional expenses. To be sure you are covered for the maximum amount, you should first determine whether the loss you have experienced is covered under your policy.
There are some things that are not covered under loss of use, says Ken Gregg, CEO and founder of Orion180. He says that in cases like the covered perils mentioned above, loss of use applies.
"On the other hand, if your apartment was severely damaged in a flood, renters loss of use coverage wouldn't apply because renters insurance doesn't cover flood damage and flood policies exclude loss of use coverage."
How to file a loss of use coverage claim on renters insurance?
If you are covered, your next step will be to file a claim. If you call your insurance company to validate your coverage, you can go ahead and start the filing process on that same call.
Barring any issues with the claim, you can then receive reimbursement for your expenses. Be sure to keep detailed records of your excess spending so you can be reimbursed. Save any receipts you may have to compare them to your spending before the loss. Remember, you will not usually get an advance for loss of use expenses, but instead will be reimbursed after the fact.
When does loss of use cover?
As with any type of insurance, loss of use renters coverage applies to specific types of expenses. The two main types are additional living expenses and fair rental value. Below, we'll detail what exactly these two types of expenses entail.
Additional living expenses
Additional living expenses are any expenses you incur as a direct result of your loss of use. Due to relocating while your rental is uninhabitable, you are likely to accrue expenses you would not normally have. These expenses are your additional living expenses. Here are some specific examples of these expenses may be:
Temporary living, such as a hotel or motel
Dining out
Pet boarding
Storage units
Extra fuel usage
Fair rental value
Fair rental value is coverage not for tenants, but for landlords. For example, if you own a rental property and it becomes uninhabitable, this provision of loss of use will reimburse you for the lost rent.
Note that fair rental value covers you for only the amount of the rental income, and it usually expires, such as after 12 months. Thus, if you have a home that you rent for $2,000 per month, you will be reimbursed for that amount until either the house is occupied again or until you reach the limit on your policy.
Coverage limits and time frames for loss of use insurance for renters
Just as only specific types of perils are covered under loss of use, there are also coverage limits as well as limits on how long this type of coverage applies. Every policy is different, but some general rules apply. The time frame for loss of use insurance is, generally:
A given number of months, such as 12 or 24 or
The time it takes for the damage to be repaired or
The time it takes for you to find a new, permanent home
Again, generally speaking, your policy will cover you for the option that takes the least amount of time. The goal is to have you back in a safe, comfortable living situation as quickly as possible.
Frequently asked questions
Is loss of use subject to a deductible?
If you file a loss of use claim, you may have to pay a renter's insurance deductible. However, loss of use does not come with its own deductible to pay.
How much loss of use coverage do I need?
Loss of use coverage is typically not the type of coverage where you decide on an amount you'll need. Some renters insurance companies offer loss of use as a fixed amount, often between $3,000 and $5,000 but some use your personal property coverage amount to determine the amount of loss of use. For example, if your renters policy pays loss of use coverage equal to 30% of your personal property value and your personal property is valued at $50,000, you may be able to receive up to $15,000 in additional living expenses during a covered claim.
Does renters insurance cover hotel stays?
The short answer here is yes. If your rental home suffers a loss of use and becomes unlivable, your insurance company will cover your hotel stay while the home is being repaired. However, because there are limits on loss of use coverage, this is not a permanent solution. If it is taking longer than expected for your home to be repaired, your insurance provider may work with you to find a more suitable, permanent residence.
Is loss of use coverage required?
Loss of use coverage isn't a requirement, however, it is typically a standard part of a renters insurance policy. In other words, it will not likely save you money even if you request no loss of use coverage.
Helpful Home Insurance Articles & Guides