Why you can trust Insurance.com
Insurance.com is dedicated to informing, educating, and empowering you to make confident insurance decisions. Our content is carefully reviewed by insurance experts, and we rely on a data-driven approach to create unbiased, accurate insurance recommendations. Insurance.com maintains editorial integrity through strict independence from insurance companies.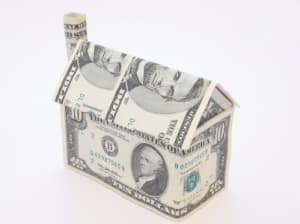 At some point in life, most people are faced with answering important questions about how they'll live: Is it better to rent or own a home? And is owning a home more expensive than renting? The answers they arrive at will determine if they end up becoming a leasing tenant or a homeowner.
With home prices rising dramatically over the past few years, it's easy to conclude that it's less expensive to rent than purchase. But fresh research suggests that assumption may be faulty.
What the latest data tell us: Is it better to rent or own a home?
The findings of a recent ATTOM Data Solutions study reveal that:
It's more affordable to own a median-priced three-bedroom home than to rent a three-bedroom property in 572 of 915 (63%) counties examined.
Over the past year, median home prices have risen higher than average rent costs in more than four out of five of these counties and have increased more than earnings in nearly two out of three markets.
Helping to offset rising home costs is the fact that mortgage rates have remained historically low – often below 3% recently for a 30-year fixed-rate mortgage loan.
Larger metros (with a population of 1 million or more) where it's more affordable to own than rent include Maricopa County (Phoenix), Arizona; Miami-Dade County, Florida; Clark County (Las Vegas), Nevada; Tarrant County (Fort Worth), Texas; and Broward County (Fort Lauderdale), Florida.
Medium-sized metros (with a population of 500,000 to 999,999) where owning is cheaper than renting (which is true of 50% of these counties) include St. Louis County, Missouri; Pinellas County (Tampa), Florida; Milwaukee County, Wisconsin; Marion County (Indianapolis), Indiana; and Shelby County (Memphis), Tennessee.
Crunching the numbers on renting vs. home ownership
Todd Teta, chief product officer with ATTOM Data Solutions, says he found it surprising that ownership beats out renting on the affordability scale in so many markets – especially at a time when prices are rising so much higher than rents.
"Rents going up more slowly would indicate better rental affordability. However, that has not materialized yet," he says. "Eventually, if that continues, renting should become the more affordable option in a larger number of counties. But for now, ownership wins out in a majority of the country, which demonstrates the impact of declining interest rates and the fact that rental affordability has a long way to go to catch up with ownership affordability."
The report indicates that homeownership was by far the better option in the least expensive markets – mainly in the Midwest and South, where average wage earners typically had enough money to manage either option.
"However, owning a home was by far the worst option in the highest-price counties, concentrated in Western states like California, where neither choice fell easily within the budgets of average workers," Teta continues. "Ownership consumed smaller portions of average local wages in more than 90% of counties with median home prices below $200,000. But the opposite was true in most of the larger cities and other places where typical homes sold for at least $250,000."
In fact, renting was less costly in nine of every 10 counties where median prices exceeded $300,000. Is owning a home more expensive than renting in these places? There's no question about it.
The pros and cons of owning a home
Still, if you can afford it, the experts agree that it's usually better to purchase and own a home than pay for a rental.
"Homeownership is often better from a financial standpoint than renting, especially for families who are ready for the kind of long-term financial commitment that homeownership requires," explains Rick Sharga, executive vice president of marketing for ATTOM Data Solutions' RealtyTrac division.
But before you make the jump to buying and owning a home, it's important to ensure financial readiness and address the question: Is buying really cheaper than renting?
"Ideally, borrower candidates should have good job stability, be able to make a reasonable down payment, and have cash reserves for any anticipated as well as unanticipated expenses, including home maintenance and repairs," Sharga adds. "You need to factor in the total cost of ownership rather than simply compare your monthly mortgage payment to a monthly rental payment."
Part of that total cost will include homeowners insurance, which you'll need to have in place to protect your property and possessions in case of loss, theft or lawsuit. Nationwide, the average home insurance rate is $2,305 for a policy that includes $300,000 of coverage for liability and dwelling protection. (To calculate what you can expect to pay for homeowners insurance, based on your ZIP code, use our average home insurance rates calculator.)
Owning a home provides several perks, including the ability to accrue equity over time, take advantage of homeownership tax deductions, and not be subject to the annual increases in monthly housing payments faced by many renters.
Is renting really a waste of money?
Renting isn't throwing money away, after all, you have to pay for a place to live one way or another, and has its advantages for the right candidates.
"If you are looking for more flexibility, such as the ability to move quickly for a new job, it's often better to rent," notes Sharga.
Renters typically don't have to worry about upkeep and repairs to their unit. They don't have to pay property taxes as homeowners do. And utility fees for things like heating, cooling and water are usually included in the rent.
Plus, it costs less for renters insurance than homeowners insurance. (To determine how much you will likely pay for renters insurance, according to your ZIP code, use our average renters insurance rate calculator.)
Home ownership still out of reach for many
The latest numbers on the affordability of owning a home versus renting are good news for many, particularly home seekers.
"But there's a cloud in the silver lining," says Teta. "For people who can afford both owning or renting, owning takes a smaller percentage of their income while giving them the chance to build equity and wealth. If you have a choice, ownership may be the most financially beneficial one."
The problem is that owning remains a financial stretch for average workers, Teta adds, "consuming at least a third of their wages in about half the country – especially in more expensive markets."
Methodology for ATTOM Data Solutions report:
For this report, ATTOM Data Solutions looked at 50th percentile average rental data for three-bedroom properties in 2021 from the U.S. Department of Housing and Urban Development, along with second-quarter 2020 average weekly wage data from the Bureau of Labor Statistics (most recent available) and January-November (YTD) 2020 home price data from ATTOM Data Solutions publicly recorded sales deed data in 915 counties nationwide.
Rental affordability is average fair market rent for a three-bedroom property as a percentage of the average monthly wage (based on average weekly wages). Home buying affordability is the monthly house payment for a median-priced home (based on a 3% down payment and including mortgage, property tax, homeowner's insurance and private mortgage insurance) as a percentage of the average monthly wage.