Why you should trust Insurance.com
Insurance.com is dedicated to informing, educating, and empowering you to make confident insurance decisions. Our content is carefully reviewed by insurance experts, and we rely on a data-driven approach to create unbiased, accurate insurance recommendations. Insurance.com maintains editorial integrity through strict independence from insurance companies.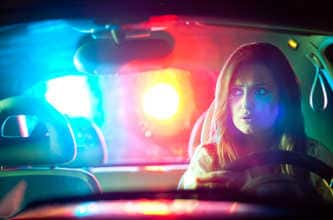 As a driver, there are a lot of things that can increase your car insurance rates, but some are a lot worse than others. What cause the biggest auto insurance rate increases?
Some are bad driving behaviors, while others are financial faux-pas. From driving under the influence to letting your auto insurance lapse, these mistakes mean you'll pay the price on your next renewal.
Having some of these issues on your record can move you from being a standard or preferred driver, who pays lower rates, into the high-risk auto insurance category.
Key takeaways
There are some driving errors that are taken very seriously by insurance companies, like DUI or reckless driving convictions, resulting in very high rates.
Other situations insurance companies consider high risk: failure to pay premiums, a poor credit record (in most states), or adding a teen to the policy.
Some situations may even lead to the need for a high-risk insurance policy from a nonstandard company.
Driving under the influence
One of the worst convictions to have on your record when it comes to your auto insurance rates is a DUI conviction. DUI insurance rates are much higher than "normal" rates.
You'll typically be considered a high-risk driver by your auto insurance company for between three and seven years if you have a DUI on your record. Some states have laws on the books that require your insurer to consider your DUI for a certain number of years when the company sets rates.
"It's not unusual to assume someone with a DUI would pay twice as much for insurance as someone without a DUI, all things being equal," says David Suarez, director of marketing for Mercury Insurance.
In fact, based on an analysis of rates from six major insurers commissioned by Insurance.com through Quadrant Information Services, the average increase after a DUI is more than double.
Driving recklessly
While reckless driving laws vary from state to state, it generally means driving in "willful or wanton disregard" for the safety of people or property. Several states classify reckless driving that injures another person as a felony.
Being convicted of the charge is viewed as a big no-no by auto insurance companies.
"It's often looked at as just as bad as a DUI," Suarez says.
Having multiple tickets or accidents
Start racking up the auto accidents or moving violations, and you'll be propelled into the high-risk category.
More than one ticket or accident means much higher car insurance rates, because it tells the insurance company you make a habit of unsafe driving.
If you're clocked going 10 or 15 mph over the speed limit, your rates most likely won't climb much. But if you have three major speeding tickets, your rates could be accelerating like your speedometer, Suarez says.
Losing your license
There are a lot of ways you could lose your license, but the resulting impact on your car insurance rates is much the same: they'll go up.
Once you reinstate a suspended license, you can expect to see a bigger car insurance bill. When you lose your license, it's usually for a pretty big reason, and it makes you a high risk to insurance companies.
Failing to pay your insurance bill
Compared to drunk driving, it may seem like a minor thing to skip paying your auto insurance bill and let your policy lapse. But it will cost you big with your car insurance company.
By going without auto insurance, you'll have to pay nonstandard rates when you take out a new policy. The longer your lapse, the more you can expect to pay.
After six months of continuous coverage, you should again receive standard auto insurance rates, Suarez says. (See "When you forget to pay the car insurance bill.")
Having a poor credit score
It may seem totally irrelevant in terms of your driving, but auto insurers generally look at your credit when it comes time to set your rates. Research has found that drivers with lower credit-based insurance scores tend to file more claims than those who have great credit scores.
Only California, Massachusetts and Hawaii prohibit car insurance companies from using credit scores to help determine what you'll pay.
Everywhere else, Insurance.com data show that the average increase in rates for someone in fair credit territory is 18%; those with a poor rating see an average increase of 71%. Use our tips for getting car insurance with bad credit.
Driving a high-powered car
Auto insurance is less about your car than the person behind the wheel.
That doesn't mean your car doesn't matter at all. Insurance companies see some cars as major risks.
High-powered engines on sports cars tend to result in a need for speed, and speed results in serious accidents. If you're looking to buy a high-speed machine that falls into supercar territory, you can expect to pay a lot more.
Adding a teenage driver
Adding a newly licensed teen to your car insurance policy can cost you more than even a DUI.
Teens are far and away the highest risk on the road due to inexperience.
That makes teen drivers the most expensive group to insure, with the average cost of car insurance for a 16-year-old at over $7,000 a year for full coverage. The good news is, it will go down with time. As long as your teen doesn't do any of the things higher up on this list.
How to get lower car insurance rates after a mistake
Everyone makes mistakes, and although these errors will make you pay, time heals all wounds (and reduces car insurance rates). Keep a clean record going forward and your rates will start to head back down.
In the meantime, shop around. Not every car insurance company rates driving mistakes the same way. The rate difference can be in the thousands, even with a DUI or a teen driver, so it's well worth taking the time to shop around.
Helpful Auto Insurance Articles & Guides