Why you can trust Insurance.com
Insurance.com is dedicated to informing, educating, and empowering you to make confident insurance decisions. Our content is carefully reviewed by insurance experts, and we rely on a data-driven approach to create unbiased, accurate insurance recommendations. Insurance.com maintains editorial integrity through strict independence from insurance companies.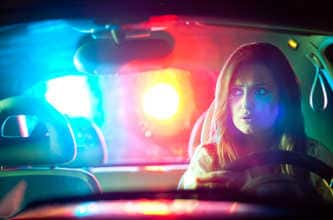 As a driver, you can forget about greed and gluttony. Instead, you need to beware of other deadly sins that could mean you'll have a devil of a time when it comes to purchasing auto insurance.
If you commit one of these sins -- which range from driving under the influence to letting your auto insurance lapse -- you can expect your insurance rates to soar.
Having one of these black marks on your record can mean your insurer will move you from being a standard or preferred driver, who pays lower rates, into the high-risk auto insurance category.
KEY TAKEAWAYS
If you commit one of these mistakes - which range from driving under the influence, driving recklessly, having a bad driving record to letting your auto insurance lapse - you can expect your insurance rates to soar.
Other situations insurance companies consider high risk: failure to pay premiums, poor credit record in most states, driving car models that are known for higher claims, or adding a teen to the policy.
Having one of these high-risk habits on your record can mean your insurer will move you from being a standard or preferred driver, who pays lower rates, into the high-risk auto insurance category.
Driving under the influence
Perhaps the deadliest sin of all when it comes to jacking up your auto insurance rates is a DUI conviction. DUI insurance rates are much higher than "normal" rates.
You'll typically be considered a high-risk driver by your auto insurance company for between three and seven years if you have a DUI on your record. Some states have laws on the books that require your insurer to consider your DUI for a certain number of years when the company sets rates.
"It's not unusual to assume someone with a DUI would pay twice as much for insurance as someone without a DUI, all things being equal," says David Suarez, director of marketing for Mercury Insurance.
In fact, based on an analysis of rates from six major insurers commissioned by Insurance.com through Quadrant Information Services, the average increase after a DUI is 82 percent.
Where you live makes a difference, and so does your car insurance company. After a DUI conviction, a sample California driver – a 40-year-old man with a previously clean record insuring a new Honda Accord -- could pay as little as $2,605 or as much as $5,366 a year, depending on his ZIP code and his insurer.
Driving recklessly
While reckless driving laws vary from state to state, it generally means driving in "willful or wanton disregard" for the safety of people or property. Several states classify reckless driving that injures another person as a felony.
Being convicted of the charge is viewed as a big no-no by auto insurance companies.
"It's often looked at as just as bad as a DUI," Suarez says.
Major moving violations can have far-reaching effects that go beyond what you pay for car insurance, hurting your credit, your job prospects and even your right to vote. (See "12 ways your driving record can screw up your life.")
Having a bad driving record
Start racking up the auto accidents or major moving violations, and you'll be propelled into the high-risk category.
If you have three tickets or accidents, or a combination of three tickets and accidents within three years, you'll typically be considered a high-risk driver, says Penny Gusner, consumer analyst at Insure.com.
If you're clocked going 10 or 15 mph over the speed limit, your rates most likely won't climb. But if you have three major speeding tickets, your rates could be accelerating like your speedometer, Suarez says.
Insurance.com data show that the average rate increase for two speeding tickets 10 mph or more over the limit is 37 percent nationwide. In states such as California, where a good driver discount is required by law for those with no more than a single violation, that second violation costs the driver that 20 percent break as well.
Being a serial sinner
Typically, you'll be able to work your way out of the high-risk pool and be considered a standard driver within a few years, but that's not always the case.
If you don't behave behind the wheel, you'll be considered high-risk for years, with even minor infractions having a big impact on your rates.
For example, a 33-year-old Washington man with a clean record who buys a new Toyota Prius would pay $1,260 a year for full coverage if he chose the least expensive option in Insurance.com's car insurance quote-comparison tool. The same man would pay:
$1,988 if he has had a DUI in last 12 months
$1,606 with a DUI four years ago
$1,902 with 4-year-old DUI plus a recent speeding ticket
Failing to pay your insurance bill
Compared to drunken driving, it may seem like a minor sin to skip paying your auto insurance bill and letting your policy lapse. But it will cost you big with your car insurance company.
By going without auto insurance, you'll have to pay nonstandard rates when you take out a new policy. You're now considered a high-risk driver.
After six months of continuous coverage, you should again receive standard auto insurance rates, Suarez says. (See "When you forget to pay the car insurance bill.")
Insurance.com data show the average increase in rates for a 60-day lapse in coverage is 11 percent.
Having a crummy credit score
It may seem totally irrelevant in terms of your driving, but auto insurers generally look at your credit when it comes time to set your rates. Research has found that drivers with lower credit-based insurance scores tend to file more claims than those who have great credit scores.
Only California, Massachusetts and Hawaii prohibit car insurance companies from using credit scores to help determine what you'll pay.
Everywhere else, Insurance.com data show that the average increase in rates for someone in "Fair" credit territory is 17 percent; those with a "Poor" rating see an average increase of 67 percent. Use our tips for getting car insurance with bad credit.
Driving the wrong kind of car
Auto insurance is less about your car than the person behind the wheel.
"Going to a boring four-door sedan is not going to fix the problem if the problem is the driver," says Des Toups, Insurance.com managing editor.
That doesn't mean your car doesn't matter at all. Insurance companies look at patterns.
If people who drive a certain model of car file claims more frequently, then everyone who buys that car pays more. For example, the relatively inexpensive four-cylinder Scion TC, a favorite with younger drivers, would cost $1,622 a year to insure, on average, for a 40-year-old with a clean record. But the baby-boomer favorite Mustang GT – with more than 400 horsepower – would cost the same driver $1,597.
You can see the least-expensive new models to insure at Insure.com.
And one to grow on: Adding a teenage driver
Adding a newly licensed teen to your car insurance policy can cost you more than even a DUI.
"Nobody has more accidents and makes more mistakes," Toups says. "A teenager is 12 times more likely to crash in the first month of driving than he or she is just a year later."
Insurance companies cover that added risk by raising premiums – a lot. On average, Insurance.com data show, rates rise 152 percent when a teen driver is added.
Boys cost a lot more, at least in the first few years of driving. Adding a 16-year-old male to your policy increases rates, on average, by 176 percent, while a teen female increases them by 129 percent.
Moving forward
Committing one of these sins will raise your rates, but it gets even worse when you're guilty of committing several sins. If you have a lapsed auto insurance policy and a lousy credit score, you'll probably wind up paying more than someone with a lapsed policy and good credit, Suarez says.
About one-fifth of all private auto insurance sold falls into the high-risk or nonstandard category. Both specialized carriers, as well as special divisions of major insurance companies such as Nationwide and Progressive, sell these types of policies.
Gusner recommends that you shop for new car insurance every time your policy is about to renew. By doing so, you may learn that the speeding ticket you received is no longer considered by your auto insurer when determining your rates, or that your credit has improved, or simply that another insurance company sees you as a better risk.