Why you should trust Insurance.com
Insurance.com is dedicated to informing, educating, and empowering you to make confident insurance decisions. Our content is carefully reviewed by insurance experts, and we rely on a data-driven approach to create unbiased, accurate insurance recommendations. Insurance.com maintains editorial integrity through strict independence from insurance companies.
In order to get car insurance in the U.S., you need a driver's license. For immigrants, getting licensed can present special challenges, as state laws vary.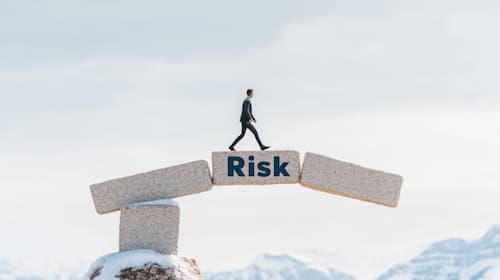 In some states, you can get a drivers license regardless of your immigration status. Even in those states, however, the process for getting licensed can vary.
Once you do get that license, you can shop for car insurance like any other licensed driver. However, as a newly licensed driver, you might find you are facing higher-than-average insurance rates, even if you drove for years in your home country.
Here's what you need to know to get insurance as a newly licensed immigrant.
Why are insurance rates higher for newly licensed immigrants?
The main reason that you'll face higher rates as a newly licensed immigrant is that you have no driving history on record in the U.S.
Even if you have been driving for 20 years, your motor vehicle record begins at the date you are first issued a U.S. license.
This means insurance companies, which rely on motor vehicle records kept by each state, will label you an "inexperienced driver" and rate you as high-risk. Because your driving history isn't documented, you will pay more until you have established a record of safe driving. That may take several years.
There are a few other things that can affect your rates as an immigrant.
You have no credit history. Drivers with bad credit or no credit tend to file more claims, so insurance companies label them high-risk and charge them more. There are some states that don't allow this, but most do.
As an immigrant, you may have no credit history or you are just starting to build one. That means higher insurance rates.
You have no previous insurance history. If you've never had a U.S. insurance policy before, insurance companies see that as a lack of previous coverage, which can affect your rates. In some cases, you might be able to provide a letter of experience from an insurance company in your home country to help provide a record.
However, in general, the lack of a history means higher rates.
How much does car insurance cost for newly licensed drivers?
Although your rates won't be as high as a newly licensed teenager (unless you are a teenager), you can still expect to pay well above average for your car insurance.
The average cost of car insurance for a state minimum policy is $511 a year for a 40-year-old male driver with a clean record and good credit, based on 2022 rates. For a 16-year-old newly licensed driver, that rate is #2,402 a year.
While you likely won't pay as much as that 16-year-old, you can expect your rates to be closer to that amount than to the lower-end average. Of course, that depends on other factors too, like:
Where you live
What type of car you drive
How you use your car
And, of course, if you opt for higher coverage levels you will pay more.
How to shop for car insurance as a newly licensed immigrant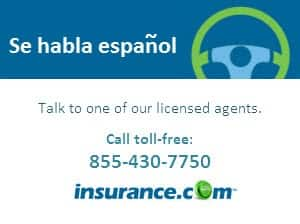 Rates for newly licensed drivers will vary by hundreds or even thousands of dollars, depending on the companies you ask for a quote. We suggest you get quotes from as many as you can.
You will need to buy a policy with at least the minimum required coverages for your state.
If you have a loan on your car, you will also be required to buy collision coverage, which repairs or replaces the vehicle if you have an accident that is your fault, and comprehensive coverage, which repairs or replaces the vehicle if it's stolen or damaged by vandalism, a natural disaster or a collision with an animal.
Use our auto insurance coverage calculator to see how much coverage is right for you.
To get a quote and buy a policy, either online, over the phone or in person, you will need:
Vehicle identification number(s) for vehicle(s)
Lienholder information (if applicable)
Driver's license number(s) for driver(s)
Credit/debit card for down payment
Which states allow undocumented immigrants to get a license?
If you're trying to get a license in order to insure your car, the process will depend on where you live. The following states have laws allowing drivers to be licensed without regard to immigration states:
California

Colorado
Connecticut
Delaware
Hawaii
Illinois
Maryland
Massachusetts
Minnesota
Nevada
New Jersey
New Mexico
New York
Oregon
Rhode Island
Utah
Vermont
Virginia
Washington
If you live in any other state, you will need proof of legal presence in the U.S. to get a drivers license. Check with your state DMV to find out what is required.
Helpful Auto Insurance Articles & Guides