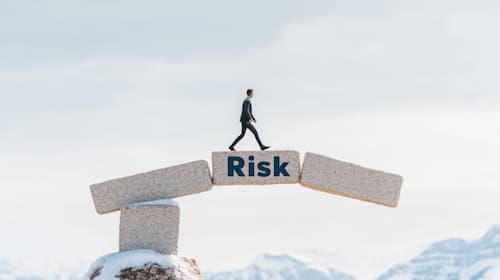 Currently 10 U.S. states, the District of Columbia and Puerto Rico issue driver's licenses regardless of immigration status.
The licenses typically are not valid for voting, identification or public benefits purposes, just for driving legally. Depending on the state, you may be asked to provide a state tax return, an Individual Taxpayer Identification (ITID) number, a passport, or evidence that you have been living there for some period of time. The National Immigration Law Center maintains an up-to-date list of license requirements by state.
A valid U.S. driver's license is required by all major U.S. insurance companies.
You do not need to have a U.S. Social Security number.
Your driving record
Even if you have been driving for 20 years, your motor vehicle record begins at the date you are first issued a U.S. license.
This means insurance companies, which rely on motor vehicle records kept by each state, will label you an "inexperienced driver" and rate you as high-risk. Because your driving history isn't documented, you will pay more until you have established a record of safe driving. That may take several years.
California's Low Cost Auto Insurance program, for drivers whose income falls below a certain threshold, will accept newly licensed drivers but increases their rates by 30 percent.
Your credit history
Drivers with bad credit or no credit tend to file more claims, so insurance companies label them high-risk and charge them more. California, Massachusetts and Hawaii don't allow the practice.
In other states, most auto insurance companies will ask for your Social Security number to locate your credit history. You may be asked for it as you get a quote or later, when you decide on which policy to buy.
Most companies will issue a policy even if you don't have a credit history linked to a Social Security number. You may need to speak with an insurance agent to do so.
Your lack of a credit history usually means you will pay more than you would otherwise.
Your previous insurance history
Some companies choose not to insure drivers who lack current insurance coverage. California prohibits this practice. Other states allow it.
But there are many companies that will write policies for drivers who are not currently insured.
How much will your car insurance cost?
You will pay more for car insurance as a newly licensed driver.
You typically will pay more for car insurance if you have no credit history or bad credit.
You typically will pay more if you are not already insured.
But as time passes without any incidents, as you build or improve your credit, and as you establish a record of continuous insurance coverage, your rates will drop substantially.
You will need to shop around for coverage as time passes. The insurance company that gave you the best deal when you were first licensed is not likely to be the cheapest after a few renewal periods.
How to shop for car insurance as a newly licensed driver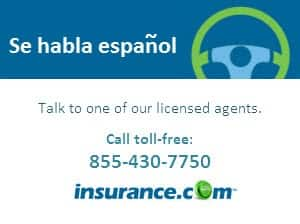 Rates for newly licensed drivers will vary by hundreds or even thousands of dollars, depending on the companies you ask for a quote. We suggest you get quotes from as many as you can.
You will need to buy a policy with at least the minimum required coverages for your state.
If you have a loan on your car, you will be required as well to buy collision coverage, which repairs or replaces the vehicle if you have an accident that is your fault, and comprehensive coverage, which repairs or replaces the vehicle if it's stolen or damaged by vandalism, a natural disaster or a collision with an animal.
If you own a home or have a business or substantial savings, we suggest additional liability coverage beyond your state minimum requirements. Use our auto insurance coverage calculator to see how much coverage is right for you.
To get a quote and buy a policy, either online, over the phone or in person, you will need:
Vehicle identification number(s) for vehicle(s)
Lienholder information (if applicable)
Driver's license number(s) for driver(s)
Credit/debit card for down payment