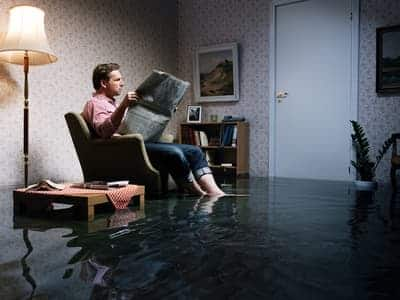 Things happen. Whether we plan for them or not, damages can and will happen to our homes. Unfortunately, replacements and repairs are usually no small sum. It is essential to secure not only where we lay our heads each night but also to protect our most significant investment in life. That's why home insurance is so important.
When you own your own home, you simply cannot afford to do without it. Home insurance may demand some of your monthly income, but it is nowhere close to what you will lose if you are not adequately insured.
The Insurance Information Institute (III) reports that between 2014-2018, over 5% of homeowners filed a claim for property damage and liability. The average claim amount was $13,814, with the highest number of claims caused by wind and hail, followed by water and freeze-related damages. In total, about 98% of homeowners insurance claims are filed due to property damage.
What is hazard insurance?
Commonly confused with homeowners insurance, the hazard insurance definition and that of home insurance are similar, but they are not the same.
Hazard insurance is one part of a standard homeowners insurance policy and is included in the dwelling coverage. It cannot be purchased by itself unless the home you're insuring is not your primary residence.
It covers specific threats known as perils that are listed under your homeowner's insurance. For example, if you were to have a fire in your home, that would be covered under your hazard insurance. You would file a claim with your insurance company for your losses. After paying your home insurance deductible, your insurance company would step in to provide the appropriate compensation as determined by your policy.
If you do not have coverage, you will be responsible for the full cost of any losses that you sustain. Realistically, that could add up to a lot of money, depending on the hazard.
While always a good idea, hazard insurance is typically a requirement of most lenders when you have a mortgage.
How does hazard insurance work?
The average home insurance policy includes several parts.
Dwelling coverage
This protection is what commonly comes to mind when you think of home insurance. This covers your existing home, including if you need to rebuild your entire house.
Liability insurance
Liability insurance protects you should there be a major accident or injury to a third party on your property.
Other structures
This covers other parts of your property beyond the structure of your home. This can include your detached garage, mom's new She-Shed, or the kids' basketball court in the backyard.
Personal property
This includes all of the belongings inside your home, such as your clothing, furniture, and appliances.
Additional living expenses
Suppose you experience a considerable loss that makes your home inhabitable. In that case, your insurer will reimburse you for the cost of temporary living quarters (such as a hotel), food, and other living expenses.
Guest medical payments
If a guest is hurt on your property, this insurance will help pay for the associated medical up to your limits.
What is covered under hazard insurance?
Hazard Insurance Can Cover These Perils and More.

Theft

Ice

Wind

Vandilism

Falling Objects

Hail

Explosions

Power Surges

Smoke

Snow

Riots

Fire

Sleet

Civil Unrest

Lightning

Damage From Vehicles

Damage from an aircraft

Electrical Currnet Damage

Freezing of household system(A/C, heating, etc.)
What is not covered under hazard insurance?
While hazard insurance encompasses a lot of protections, not everything is covered under your policy.
While storms are typically covered by your homeowner policy, windstorm damages may be excluded from your policy in some high-risk coastal areas. This may mean damage from just high winds or wind and hail. If this is the case in your location, you will need to buy windstorm insurance.
Flooding is typically not included under the standard home insurance policy. If you were to have a flood in your home, you would be on your own to pay for the damages unless you purchase a separate policy for flood insurance.
Flood insurance is available through some home insurance companies directly, or you can purchase a policy from the National Flood Insurance Program, a division of the Federal Emergency Management Agency (FEMA). Cost is based on where you live and the corresponding flood zone for your area.
Earthquake coverage is another type of protection that does not usually come standard with the average hazard insurance premium. This, too, may require the purchase of additional coverage.
Other items not covered are:
Mold – unless occurring after a sudden event that is covered like burst pipes behind your washer.
Termites, mice or other infestations
Wear and tear – maintaining your home is not what insurance is for but instead accidental and sudden, unexpected events, so wear and tear is not covered.
Neglect or intentional actions/damages
War
Nuclear Hazard
Government seizure or confiscation of your home or property
Does hazard insurance cover weather-related damages?
Yes, most weather-related damages are covered under your hazard coverage.
Tornadoes, hurricanes, hail storms are covered, though, in some coastal areas as we discussed, you may have to add on the coverage due to your high risk. Also, for hurricanes in 19 states and D.C., you have hurricane deductibles. This basically means for hurricane-related claims; you have a different, typically higher, deductible to pay.
Volcanic eruptions are normally covered unless you live inside a lava zone in Hawaii, then you need to check your exclusion list.
How much does hazard insurance cost?
The cost of average home insurance rates in the U.S. is $2,305 per year. This is the average price for a policy with $300,000 limits for liability and dwelling coverage.
Ultimately, the hazard insurance cost depends on you and which insurance company you choose. Home insurance companies consider several rate factors, including where you live, the size and construction of your home, and the risks for your area, such as flooding, snowstorms, and hurricanes.
Other factors that can impact your home insurance cost are the amounts that you choose for your deductible. The deductible is the amount of money that you have to pay upfront when you file a claim. While a higher deductible means a lower monthly payment, it also means that you will have to pay more out of pocket when you experience a loss.
Similarly, the amount of coverage that you choose will determine how much your hazard insurance costs.
Factors that impact the cost of home insurance
Here are 10 Factors that Affect How Much Homeowner Insurance Costs:

Where you Live

Credit Score

Age of your Home

Claim History

Value of your Property

Type of Coverage

Construction of your Home

Policy Limits

Safety Features

Cost of Deductible

Additional Protection, Like Flood or Earthquake Insurance
Where can I get hazard insurance?
Homeowners hazard insurance is available from any company that sells home insurance. It depends on which companies service your area, but our picks for the best home insurance companies include USAA, State Farm, American Family Insurance, Liberty Mutual, and Allstate.
When selecting the right home insurance company for you, it's important not to just go for the cheapest company. Price is important, but it is only one factor to consider when shopping for homeowners insurance. Review coverage options for your area and customer satisfaction scores and a company's financial stability.
Homeowners insurance vs. hazard insurance
Hazard insurance is just one piece of your whole home insurance policy, but it is arguably the most important. When you purchase home insurance for your property, hazard insurance protects you from natural disasters and accidents that create damages and losses beyond your control.
As a homeowner, you must purchase the right amount of coverage to protect your home and belongings, no matter what happens. There is a lot of peace of mind knowing you will not be financially devastated by unexpected damages to your home.
Frequently asked questions about hazard insurance
How is hazard insurance calculated?
This coverage is calculated based on the amount of coverage that you need. Your insurance company will assess the value of your home, other structures and personal belongings to recommend the appropriate coverage. It will also consider factors like where you live, the type of home you have and your credit and payment history.
Can I claim hazard insurance on my taxes?
Like home insurance, homeowners hazard insurance is typically not considered a tax-deductible expense unless you run a business on your property. Before you file your taxes, talk to a tax or mortgage professional to see what exemptions may apply to your policy.
Is hazard insurance the same thing as a homeowners insurance policy?
Hazard insurance is part of homeowners insurance. It is one of the many protections that the average home insurance policy includes.
What is hazard insurance on a mortgage?
If you borrow money from a lender to buy your home, the lender will most likely require homeowners insurance coverage to protect their investment. The hazard insurance, which is one part of a standard homeowners insurance policy is not on the mortgage but is on the home itself. If a covered peril destroys the home, the hazard insurance will help to pay the lender back for their loss.
Can I get a hazard insurance quote?
If the property you're trying to insure is a primary residence, you will not be able to get a hazard insurance quote by itself. Most lenders require a standard homeowners policy that covers dwelling, liability, personal property, additional living expenses and guest medical payments.