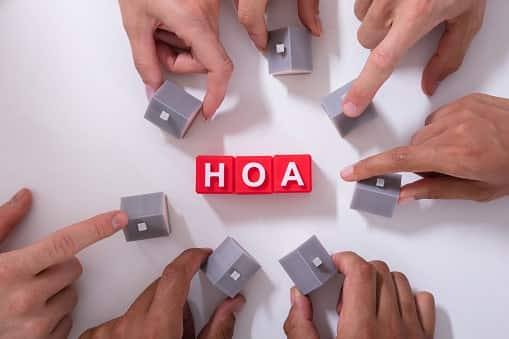 Never heard of homeowners association insurance? Not surprising. You could live in a townhome/condo complex or a planned development for decades and be completely unaware of HOA insurance. Usually the only people who know about it are those who serve on homeowners association boards, which are typical among condo owners.
This very specialized coverage applies to common property, such as shared roofs and stairways, clubhouses, playgrounds, swimming pools, green space and sidewalks. If there's property damage or if someone is injured and sues, the HOA insurance policy comes into play.
This protects not just the HOA's finances, but also the personal finances of everyone who lives there. That's because without the right insurance, residents would have to help pay for any shortfalls.
If you decide to join the board, make it your business to learn about HOA insurance. And even if you're not a joiner, it's still a good idea to know the basics. That way, you can rest assured the HOA board has done all it can to protect you and your home.
It's a complicated topic, but here are the basics of HOA insurance.
KEY TAKEAWAYS
HOA insurance is a policy that covers common property like shared roofs, stairways, clubhouses, playgrounds, swimming pools, green space and sidewalks owned by homeowners association.
It works like any other insurance policies and provides protection against common property damage and liability claims.
HOA insurance does not cover damage caused due to earthquakes, hurricanes and floods. However, homeowners' association board could buy extra coverage for these circumstances.
You can buy HOA insurance from any insurance company but not everyone knows ins and outs of this insurance. So make sure to compare quotes from different companies before buying the insurance.
How does HOA insurance work?
It works the same way other insurance policies do: protecting against property and liability claims. If community property gets damaged or if someone sues the HOA, the insurance company will review the claim and determine what is covered.
Incidentally, not all lawsuits against HOAs are for physical injuries. Residents sometimes sue over things such as how board elections are publicized or how regularly the common areas are maintained.
Why get HOA insurance?
For the same reason you get any kind of insurance: to protect you in case something goes wrong. Without HOA insurance, your association's finances – and your own – could be at risk.
For example, suppose a visitor is badly injured by a fall on an icy sidewalk. The resulting lawsuit could use up a big chunk of the HOA's cash reserves, leaving it underfunded for current and future needs. The HOA would then have to request a "special assessment" – extra cash in addition to the dues each resident already pays – to build up those reserves once more.
Or suppose fire destroys half a dozen condo units and your HOA insurance doesn't cover the cost of tearing down and hauling away the damaged buildings. That extremely costly work would have to be paid for by the HOA – and again, every household might wind up being asked for extra money in order to build the reserves back up.
What does HOA insurance cover?
The "master policy" covers damage or loss to the common areas as well as some liability coverage. Usually it's "bare-walls in" coverage, which covers damage to the structure of buildings – framing, drywall, wiring, plumbing, insulation – but not the interiors of the condo or home.
Residents must buy their own condo insurance to protect the interiors as well as their personal belongings. (If they're still paying mortgages, lenders will require them to have this insurance.)
The HOA master policy doesn't cover everything, though. Damage from things like earthquakes, hurricanes and floods might be specifically excluded. However, the HOA board could buy extra coverage for these situations.
As noted, the master policy will include general liability coverage. Some states have laws that set the minimum coverage, although an HOA can opt to purchase more. The board could also choose to include an umbrella policy (for claims in excess of the liability coverage), "crime/fidelity" coverage to guard the HOA's reserves and operating account, workers compensation, and directors and officers (D&O) insurance to protect board members against any lawsuits.
How do you buy HOA insurance?
Insurance agencies often sell just about any kind of coverage, including HOA insurance. But because it's a very complicated type of insurance, not all brokers can provide expert advice.
For example, one HOA board bought a $1 million D&O policy. Yet when they got sued, they discovered that the $1 million limit included the cost of legal services – which wound up costing about $1 million. As a result, each board member had to pay about $100,000 toward the damages.
To make sure the community – and themselves – have adequate protection, HOA board members should work with an agent who truly understands the ins and outs of this complex form of insurance. The best way do that is to request quotes from companies that specialize in commercial real estate insurance. Here are a few:
Who pays for HOA insurance?
You and your neighbors. As HOA members, residents pay dues (also known as an assessment) to live in the community. Some of that money is used for day-to-day operations, some goes into cash reserves for long-term repairs and improvements, and some pays for HOA insurance.
Since you're paying for this insurance, you have the right to ask whether the HOA board has purchased:
The right kind. Errors can happen. For example, residents of a Boston condo complex learned that the HOA had purchased apartment-house insurance instead of HOA insurance. Fortunately the mistake was discovered before any claims arose.
The right amount. Your community's covenants, conditions and restrictions specify a minimum of insurance coverage. In addition, some states require a certain amount.
The best value for the best price. A broker might offer a basic policy that doesn't take the community's needs into account. Or the HOA board might just automatically renew the policy for years and years, rather than seek quotes from more than one agency.
How much does HOA insurance cost?
There's no such thing as a "typical" cost for HOA insurance, since every community is different. Some are small (Calvin Court in Dallas has just eight townhomes), while others are sprawling (Indian Palms Country Club Association in Indio, Calif., boasts 1,100 individual houses).
Some HOAs have very limited common space, and some have greenbelts, running/biking trails, lakes, sports fields, swimming pools, clubhouses and fitness centers. Location matters, too: Policies in areas known for severe weather or wildfire danger cost a lot more than policies in more temperate areas.
The bottom line
For many people, their home is their biggest asset. They have the right to the best possible protection for that investment. Speak with your HOA board about the extent of HOA insurance coverage. That way you can live a comfortable, worry-free life in your home and your community.
Helpful Home Insurance Articles & Guides