Why you should trust Insurance.com
Insurance.com is dedicated to informing, educating, and empowering you to make confident insurance decisions. Our content is carefully reviewed by insurance experts, and we rely on a data-driven approach to create unbiased, accurate insurance recommendations. Insurance.com maintains editorial integrity through strict independence from insurance companies.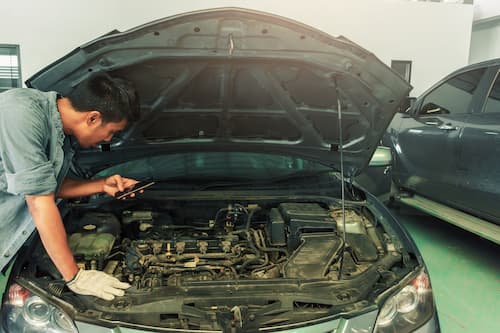 Car lovers often make changes to their vehicles to improve performance, change the look of the car or add special features. In most cases, a customized car with aftermarket parts is legal to own and drive, but you might encounter some issues trying to get a standard car insurance policy to cover the customizations.
Luckily, modified car insurance can provide the coverage you need. It's a specialized type of insurance that covers aftermarket parts and vehicle upgrades. Here's what you need to know about modified vehicle insurance.
Key takeaways
Ask your insurer whether your current insurance policy covers car upgrades or if you need modified car insurance.
Your standard auto insurance policy will not cover modifications like custom rims or an enhanced stereo system.
A modified car insurance policy often uses an agreed value system to determine the amount of coverage.
What is a modified car?
A modified car is one that's been customized with unique bodywork, functional upgrades or improved performance. If you tint your windows, get custom paint or add custom rims, tell your insurance company about these upgrades to make sure you have the right coverage.
Different insurance companies handle vehicle modifications in different ways. Adding a roof rack to your car may be considered as much of an upgrade as dropping the suspension. That's why it's best to discuss any potential upgrades with your insurance company — it can let you know whether your current policy covers the change or if you need to explore different car insurance companies as an alternative.
Do I need modified car insurance?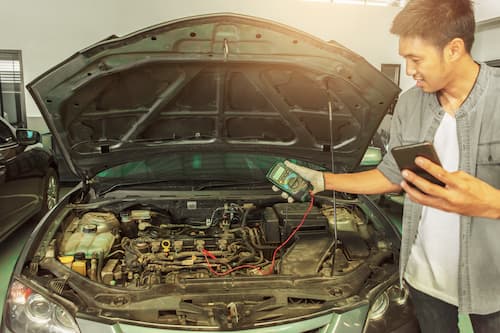 If you have spent even a modest amount of money modifying your car – and your standard policy does not cover those changes – consider car insurance for modified cars. The more you have invested in the car, the more compelling the argument for purchasing this coverage.
Here are some things to think about before you buy modified vehicle insurance:
There are modifications standard auto insurance policies won't cover
Insurance companies will not automatically cover modifications you make to your vehicle. For example, Esurance states that standard auto policies only cover the original equipment included by the manufacturer. That is true even if you have comprehensive and collision coverage.
What does – and does not – qualify for coverage is likely to vary from insurer to insurer. It's important to discuss any upgrades with your insurer to make sure you're covered.
What coverage do you need for a custom car?
To make sure your insurance company covers your modifications, ask about the type of policy changes you might need to make sure you have some form of modified vehicle insurance.
Insurers may offer customized parts and equipment coverage. Progressive, for example, offers this coverage for things like:
An upgraded stereo system
A navigation system
Custom wheels
A new paint job
Such coverage typically has a limit of around $5,000.
If you have a souped-up custom car that mostly sits in your garage, you may want to talk to your insurance agent about a custom car insurance policy. Custom cars aren't meant for everyday use, so they can be less of a risk to insure.
For example, Nationwide says its classic car insurance can be up to 42% less expensive than a standard auto insurance policy.
Consider an agreed value policy
If you have made enough modifications to the vehicle that will affect its value, you might want to consider an agreed value policy. Also known as guaranteed value, this allows you to insure your car for a pre-agreed amount, which you will receive in case of a total loss.
Agreed value car insurance costs more than a standard policy because you're insuring the car for more money than you would a similar model that does not have such modifications. Underwriting an agreed value policy takes a little extra work. You'll need to provide evidence that the car is worth the agreed value by showing receipts of the costs of the upgrades or modifications, photos and an appraisal or a valuation certificate from a professional.
Best car insurance companies for modified vehicles
Many drivers want to modify their car for aesthetic or safety reasons. Insurance companies that specialize in modified vehicles can offer more coverage options, like roadside assistance and rental reimbursement. If you're considering modifying your vehicle, make sure it's covered by insurance before going through with any installation work.
Here are some examples of auto insurance companies and the kinds of modified car insurance they offer:
Esurance: Offers supplemental coverage of up to $4,000 for custom and aftermarket parts.
Grundy: One of the few classic and custom car insurance companies; it offers agreed-value policies.
Hagerty: Classic and modified car insurance specialist that offers agreed-value policies or collector and classic car insurance.
Nationwide: Offers agreed-value policies.
Progressive: $1,000 in modifications is included if you have collision or comprehensive coverage. You can purchase an additional $5,000 in coverage for modifications.
Safeco: Offers classic car insurance with agreed-value policies.
Frequently asked questions about modified car insurance
Are there modifications that can get me a discount on my car insurance?
While most modifications are likely to increase your car insurance rates, a handful of modifications might cause your rates to fall.
For example, if you add anti-theft devices, they could make your vehicle harder to steal. Theoretically, this lowers the risk to your insurance company and could lower your rate.
If I am in an accident, will car insurance cover my custom roof rack?
It might; it depends on your policy and coverage. Contact your insurance company to find out if a roof rack is covered or if you need to add additional coverage for it.
Do I need to tell my insurance company about custom modifications?
Yes, you should inform your car insurance company promptly about any modifications you make to your vehicle.
Car insurers calculate repair costs based on factory parts. If you have an accident and your high-end custom rims and wheels are damaged, your insurance coverage may not be enough to replace or repair them. In fact, your car insurance company may void your coverage if you've made changes to your car outside of the factory standards and didn't tell them in advance about the upgrades.
Helpful Auto Insurance Articles & Guides