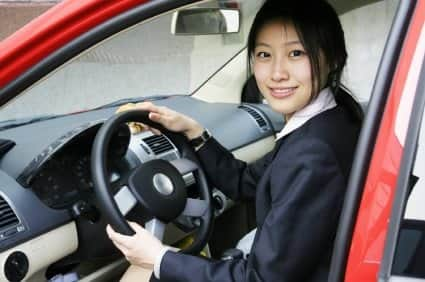 Taking a defensive driving class can save you money on your auto insurance rates. And it may help make you safer driver to boot.

The classes give you a refresher course in the driving laws in your state and teach you driving skills to better handle skids, pass other cars safely, use anti-lock brakes properly and more.

Many auto insurance companies reward you with lower premiums after you take a defensive driving course, but not everyone qualifies.

Drivers between the ages of 16 and 25 can expect to save around 15 percent annually for a defensive-driving class discount, according to Eric Madia, director of product and actuarial management at San Francisco-based Esurance.

If you're over the age of 55, you can get a smaller discount, usually around 5 percent, he says.

Fall in between those age groups? You likely won't get a discount for simply taking a defensive driving class, says Madia.


Lower your points, slash car insurance costs

However, taking defensive driving classes can pay off at any age if you have violations. Some states reduce or expunge points from your driving record and require auto insurance companies to give you a mandatory reduction in your car insurance premium after you complete the class.

For example, taking a point-reduction course can result in a mandated 10 percent discount on your auto insurance in some states, says James Solomon, program development and training director for Itasca, Ill.-based National Safety Council's defensive driving courses.

"With people that take the course just for a ticket, we find anywhere from 75 percent to 85 percent in the next five years don't have a citation or a crash," he says.

Defensive-driving courses and the auto insurance discounts associated with them vary from state to state. But by and large, courses will lower your premium over a three-year period.

Solomon adds that some companies offer an additional discount above the state-mandated break.

How important is it to have points removed from your record?

Madia says, "Having a speeding ticket can increase your annual premium from 5 percent to 20 percent. In some cases, it's a pretty big pop to your insurance premium."


Defensive driving class costs and requirements

Defensive driving classes cost anywhere from $35 to $90. Courses that reduce points are the most expensive. In most cases, you'll take the course in a classroom setting. However, some states allow you to take a class online.

You can check with your state's department of motor vehicles for a list of point-reduction classes. Some insurers, such as Esurance, are looking at self-taught classes in which you use the Internet and a DVD to learn the material and then take a test online.

According to Solomon, defensive-driving courses run anywhere from four to eight hours long. Either the state or individual insurance companies determine the length and type of course required for a discount.

Once you've completed the course, your car insurance company will require proof you took the class, which usually involves sending in a certificate. Check with your car insurance company before choosing a class to make sure your insurance company will accept it.

Once you've received your discount, don't forget to put what you've learned into practice.

"You could lose the discount if you were to get into an accident," says Madia, "Some companies take away the discount if the course didn't work."