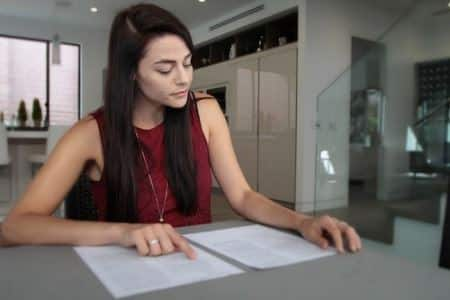 If you're a young adult about to buy a policy in your own name for the first time -- rather than staying under Mom or Dad's wing -- you will be considered a greater risk and pay proportionately more. Car insurance for young adults and teens can be complex, so use our guide before making any decisions.
But why is car insurance more for young drivers?
Statistically, you are many more times likely to have an accident than a driver over 25.
You don't have a lengthy credit record. Insurance companies say folks with a bad or no credit history tend to file more claims.
You're not a homeowner. You're not married. You're not a college graduate (yet). A lot of the discounts available in a few years just aren't in the cards right now.
You're losing the multi-car discount. The cost of adding you and a car to a parent's policy was probably offset somewhat by a discount of 10 to 25% for insuring more than one car.
Some insurers don't want to insure you. Many won't touch drivers under age 25 -- but many others will.

KEY TAKEAWAYS

To determine how much insurance, you need take into account your assets, whether you have dependents and how much you can pay out-of-pocket.
After deciding how much coverage you need, you should compare car insurance quotes from various insurers online or through an insurance agent or broker.
Read the insurance policy before you sign it to have details about the coverage you're buying.
Every once in a while, review your insurance to see if you need more coverage or an additional type of coverage.
The good news is that if you're graduating off a parental policy:
You're considered previously insured. That's a plus that will greatly lower what you pay.
You may have a couple of years of experience under your belt, which means the very worst of the age penalty is behind you.
Your previous good driving record applies toward a good driver discount. Most companies require at least three years of accident-free driving for this break of 10 to 25%.
Depending on the insurer, your previous coverage may qualify you for legacy discounts -- for insuring with the same company your parents did -- or transfer discounts, given to previously insured drivers who buy a new policy at a different company.
Here's what to think about as you search for cheap car insurance.
Decide how much car insurance you need
How much insurance you need depends on a lot of factors including how much you owe and own, your assets, whether you have dependents and how much out-of-pocket cost you could afford to bear. You can estimate your coverage needs using our auto insurance coverage calculator.
At a minimum you need state-required liability insurance to drive legally.
Buy additional liability insurance if you have savings or a house that could be a target in a lawsuit if you are at fault in an accident. You may have to pay anything that insurance doesn't.
Buy comprehensive and collision if you owe money on your vehicle or if you could not easily replace it.
In many states, the state minimum liability insurance required to drive isn't enough to pay for serious injuries or to replace newer cars. It's only enough to drive legally. Buy the minimum only if you have an old car and no savings or home to shield from lawsuits, or, if bare-bones coverage is really all you can afford.
The Insurance Information Institute (III) and other insurance industry experts recommend motorists carry bodily injury liability coverage of $100,000 per person and $300,000 per accident (referred to as 100/300 coverage). For property damage liability coverage, $50,000 or above is suggested.
To give you an idea of what you can expect to pay, here are average annual rates by age for five different coverage levels.
| Coverage | Age 18 | Age 19 | Age 20 | Age 21 | Age 22 | Age 23 | Age 24 | Age 25 | Age 35 |
| --- | --- | --- | --- | --- | --- | --- | --- | --- | --- |
| Liability Only - State Minimum Bodily Injury (BI)/Property Damage (PD) | $1,638 | $1,082 | $953 | $761 | $693 | $642 | $607 | $530 | $485 |
| Liability Only - 50/100/50 BI/PD | $1,788 | $1,193 | $1,049 | $839 | $760 | $703 | $664 | $577 | $526 |
| Full Coverage - 100/300/100 BI/PD - $1,000 Comp/Collision deductible | $3,628 | $2,526 | $2,261 | $1,830 | $1,672 | $1,548 | $1,463 | $1,263 | $1,137 |
| Full Coverage - 100/300/100 BI/PD - $500 Comp/Collision deductible | $4,055 | $2,842 | $2,549 | $2,063 | $1,883 | $1,743 | $1,648 | $1,418 | $1,272 |
| Full Coverage - 100/300/100 BI/PD - $250 Comp/Collision deductible | $4,411 | $3,102 | $2,787 | $2,255 | $2,060 | $1,906 | $1,803 | $1,548 | $1,386 |
*Insurance.com commissioned Quadrant Information Services to run auto insurance rates for a 2015 Honda Accord LX for 10 ZIP codes in each state using six large carriers -- Allstate, Farmers, GEICO, Nationwide, Progressive and State Farm.
Compare car insurance quotes before you purchase a car
No matter what type of insurance you're buying, the process is essentially the same. Once you've decided what type of insurance and how much coverage you need, you can begin to compare car insurance quotes online, directly by phone, or through an insurance agent or broker.
Get quotes from several different insurers because premium cost can vary widely, often by thousands of dollars if you are very young.
But compare the coverage offered, too. A policy might cost less because it offers fewer, or different, features and benefits. And make sure the company you've settled on is reputable, with good customer service and claims-paying ability. All insurance companies are rated by major rating agencies (e.g. Standard & Poor's, Moody's, A.M. Best) on their ability to pay claims. You can access these ratings online, through public libraries, or through car insurance company literature.
Understand what type of insurance you're buying
An insurance policy is a legal contract that may be loaded with technical terms that are hard to understand. But read it anyway before you sign on the dotted line to find out about the coverage you're buying. For instance, the policy will tell you:
Who or what is covered
What coverage exclusions and limitations apply
When coverage begins and ends
How much coverage is provided
How much you'll pay for coverage (the premium)
How you report a loss or file a claim
It's always a good idea to ask an insurance professional to explain the types of car insurance and any terms, conditions, or benefits that you don't understand. Even as you look for ways to save money, make sure you understand what coverages you might have given up. If you're a young driver, look into car insurance for teens to get the best rates possible.
Evaluate your insurance needs periodically
As your life changes, your insurance needs change, too. So every once in a while (annually, some experts suggest), review your insurance to see if you need more (or less) coverage or an additional type of coverage. Here are some times in your life when you'll definitely want to re-evaluate your insurance needs:
You're getting married or divorced
You're starting a family
You're renting an apartment
You're buying a house or a car, or making a major purchase
Your child is going off to college
You're starting a new job or becoming self-employed
You're buying or selling a business
Your income increases or decreases substantially
You're taking care of an aging parent
You're retiring
Make your insurance policies work for you by taking the time to periodically review your needs and coverages. (See "When does car insurance go down?")
Time and a clean record work wonders
Insurance.com compared rates for Mike in Vancouver, Washington, starting at age 18 with a paid-off car and liability insurance only, through college graduation and a new car with full coverage, all the way to age 30. We're assuming Mike was previously insured on a parent's policy, stays single and rents the whole time, keeps a clean record and comparison-shops every year to find the best deal – in this 13-year-span, the lowest rate came from three different carriers.
Age and Annual Rate
(Changes in Vehicle, Coverage, Driver Profile)
Age
Annual rate
18
$2,928

8-year-old Honda Accord LX, owned, 50/100 liability only, student

19
$2,414
20
$1,716
21
$1,692
22
$1,464

College graduate and commutes 12 miles each way to work

23
$1,296
24
$1,224
25
$1,116
26
$1,488

New Honda Accord LX, financed with $500 deductibles on comprehensive and collision

27
$1,392 (1-year-old car)
28
$1,332 (2-year-old car)
29
$1,284 (3-year-old car)
30
$1,248 (4-year-old car)
How to get car insurance for the first time?
When getting car insurance for the first time, there are a lot of things that you need to know. Your rates will depend on your age, where you live, experience, etc. You'll have to choose between getting full coverage or having just liability coverage.
Also, you will have to find a company that suits your needs. Whether you're looking for minimal coverage, want collision and comprehensive protection or would like roadside assistance, there are companies with policies tailored to meet your requirements. Once you've narrowed down all these options based on what they offer and their prices, it'll be easier to make an informed decision about which one provides the best value for you.
Here's are things you should consider before buying car insurance first time-
Determine the type of coverage you want- Car insurance is required in almost every state, but the type of coverage you require may vary. Uninsured motorist and personal injury protection are two types that some states mandate for drivers to purchase as well; these can be combined with liability coverage or other extra coverages if one deems it necessary.
Collect your personal and vehicle details before contacting the insurance company- The next step in getting car insurance for the first time is to gather your personal and vehicle information. This includes getting copies of your driver's license, proof of address and a copy of your vehicle registration so you'll have everything ready before you call an agent or visit their office.
Get car insurance quotes from different insurers- Get quotes from at least three different insurance companies to ensure that you're getting the best deal.
Choose insurance company- It's important to find an insurance company that offers both quality coverage and a reasonable price. You'll want to consider their coverage options, discounts available, as well as how reputable they are in the industry before choosing one over another.
Get car insurance- Once you decide what kind of plan is best for your needs, look over all the fine print in order to know exactly what's covered by this new agreement ahead of making any payments.
Why first-time drivers pay more for car insurance?
One of the most important factors for setting car insurance rates is the driving experience. There are a number of other contributing factors, including location and demographic profile; but insurance companies see experienced drivers as a lower risk for getting involved in an accident and filing an insurance claim. Therefore, new drivers are often paying more than experienced drivers regarding car insurance costs.
Helpful Auto Insurance Articles & Guides