Why you can trust Insurance.com
Insurance.com is dedicated to informing, educating, and empowering you to make confident insurance decisions. Our content is carefully reviewed by insurance experts, and we rely on a data-driven approach to create unbiased, accurate insurance recommendations. Insurance.com maintains editorial integrity through strict independence from insurance companies.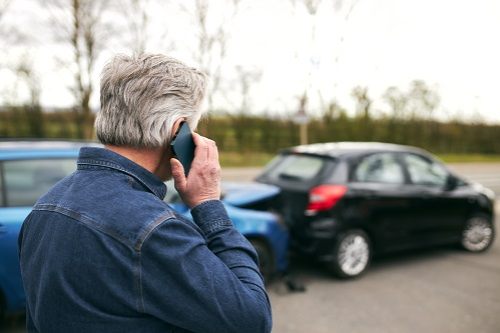 If you have a teen driver in your household, your insurance company might ask you about assigning that driver to one of your cars. What does it mean to be a primary driver, and will assigning a teen driver to the car increase your rates?
The primary or assigned driver is the person who most frequently uses that car. If you have one car for yourself and one for your spouse, your teen may not be the primary driver of either. However, if you purchase a third car, it's likely the insurance company will assign your teen as the primary driver.
You will be paying more for adding a teen to your car insurance regardless, because car insurance for teens is expensive. Your premium increases because of your teen's risk profile. Your rates will be higher even if your teen is not listed as a primary driver on one of your vehicles.
Read on to learn more about primary drivers and get advice on assigning your teen to one of your cars.
KEY TAKEAWAYS
Insurance companies assign each car to one primary driver, and they use the primary driver's driving record and risk profile to calculate its rates.
If your teenager is a primary driver of a car, it will cost more the insure that car.
To save on your car insurance, assign your teenager to the least expensive car you have and ask about discounts.
Why does an insurer assign primary drivers?
Insurance companies assign each car to one primary driver. That person, the primary driver, is the one whose driving record and risk profile are used to calculate its rates, because they are the person who drives the car the most.
Insurance companies also note secondary drivers who use the insured vehicle. There can be multiple secondary drivers, but only one primary driver per vehicle.
If there are two adults in the household and two cars, the primary driver on those cars is likely one adult to each. Any additional drivers in the household are considered secondary, including a teen. They still have an affect on the rates, but since they're not considered to have as much access to the car, the increase might not be as much.
When you add a third car to a household of three drivers, your insurance company automatically assigns the third driver, your son, to the new vehicle.
A teenager as primary driver will mean more expensive rates for that car. Teenagers pose a lot more risk, and as primary they are assumed to drive more than they would as a secondary driver.
How much do rates increase with a teen as a primary driver?
We compared rates for married Washington state homeowners, both 44 with clean records, insuring a 2015 and a 2012 Ford Fusion. They have full coverage (100/300/50 plus comprehensive and collision with $500 deductibles, plus other state-mandated personal coverage). Using the cheapest rates we found in each case, here's the kind of change they saw when adding drivers and vehicles:
Parents alone: $1,638 annually
Adding son, 16, as secondary driver on both cars: $3,846
Adding third car, a 2007 Ford Fusion with full coverage and son as primary: $4,808
Some companies returned rates twice as high.
Your teen will be cheaper to insure with each passing year if they keep a clean record. And there are additional ways to reduce rates, such as good student discounts and discounts for taking a driver education course. The couple above could also:
Raise deductibles on all three cars to $1,000: $4,534
Change third car to liability only: $4,500
If you have the option, ask your insurance company to assign your teen driver to the least expensive car you own. If you haven't yet bought that third vehicle, make sure to shop for something less expensive to insure, but that still offers the safety features for which car insurance companies offer discounts (and that keep your teen driver safer).
You can ask your insurance company about excluding the teen from some of your cars. Some allow this; others don't.
Hammer home the need for good grades. When car insurance bills are this high, a 10% discount on the teen's coverage can be substantial.
Review the basics on finding cheap car insurance. Generally, that means comparison shopping to find the best rates, then looking for discounts such as bundling your home and auto coverage. Discounts are nice, but they're typically capped at no more than 25% of your premium. The difference between insurance companies can easily be more than that amount, especially when you're insuring a teen driver.
Helpful Auto Insurance Articles & Guides