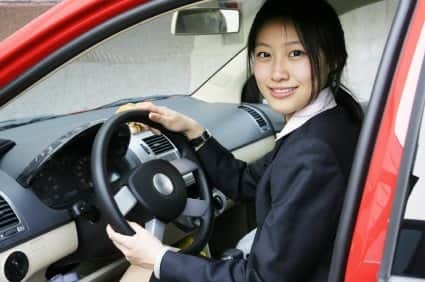 Want to become a safer driver while also making some money? A defensive driving class can snag you a car insurance discount.
A defensive driving course is a way seniors can reduce costs. The average savings for a defensive driving course for senior drivers is $61 annually. That's an average savings of almost 4 percent.
Most insurers offer a 5 percent discount in most states, but the amount can reach up to 10 percent with some.
The classes are often sponsored by such groups as AARP, AAA and the Safety Council to encourage better motoring for both older and younger drivers. Courses usually cost from $15 to $100 and are geared to improving driving skills and brushing up on highway laws. The instruction may be in a classroom or online.
"By taking a driver refresher course, you'll learn the current rules of the road, defensive driving techniques and how to operate your vehicle more safely in today's increasingly challenging driving environment," AARP says. "And you'll learn how you can manage and accommodate common age-related changes in vision, hearing and reaction time."
AARP has been especially active over the years recommending such classes for its members and other seniors. The group notes that 34 states and Washington, D.C., actually mandate a discount for safe-driving classes - the states include Alabama, Alaska, Arkansas, California, Colorado, Connecticut, Delaware, Florida, Georgia, Idaho, Illinois, Kansas, Kentucky, Louisiana, Maine, Minnesota, Mississippi, Montana, Nevada, New Jersey, New Mexico, New York, North Dakota, Oklahoma, Oregon, Pennsylvania, Rhode Island, South Carolina, Tennessee, Utah, Virginia, Washington, West Virginia and Wyoming.
AARP points out that the mandated discounts are for all drivers who take the courses, regardless of their age. However, AARP notes that New Mexico prohibits the discounts for drivers under 50.
The Insurance Information Institute (III) further points out that some, but not all, insurers in non-mandated states offer the discounts for course participation. Also, even some state-mandated insurers don't accept online classes. The III recommends talking to your insurance company or agent to get relevant details for your home state, including how much of a discount you can expect and whether you can go online for credit.
Age requirements are something else to check because they can vary from state to state, insurer to insurer. Some companies (Esurance is one) require older drivers to be more than 55; but others (Allstate is an example) will give a discount for those older than 50. And for younger drivers, many insurers give the discounts for those 25 and younger; others for those 21 and below.
Here's a rundown of what some of the major insurers offer (depending on the state) for both older and younger drivers, according to company representatives and the insurer's website:
Farmers Insurance -- about a 10 percent discount for older drivers who pass a defensive driving class. Up to a 10 percent discount for younger drivers.
Defensive driving course insurance discount from State Farm -- up to 10 percent for both older and younger drivers.
Nationwide defensive driving discount-- about 5 percent for both older and younger drivers.
Esurance -- about 5 percent for older drivers. Up to 15 percent for younger drivers.
Defensive driving discount from Geico -- about 5 percent for both older and younger drivers.
Allstate -- up to 10 percent for all drivers, any age.
The Hartford -- up to 10 percent for all drivers, any age.
Liberty Mutual -- about 5 percent for both older and younger drivers.
Defensive driving discount from Progressive -- about 5 percent for both older and younger drivers.
USAA -- about 5 percent for both older and younger drivers.
Defensive driving courses trim points, lower car insurance costs
Besides providing a rate discount, these courses can also help erase some driving violations that may have hiked premiums. And taking a class can pay off at any age if you have violations because some states trim, or even remove, points from your driving record and require auto insurance companies to give you a mandatory reduction in your premiums after class completion.
James Solomon, a defensive driving specialist with the National Safety Council, says a point-reduction course can result in a mandated 10 percent discount on your auto insurance in some states. And the rise in good driving habits can be lasting.
"With people that take the course just for a ticket, we find anywhere from 75 percent to 85 percent in the next five years don't have a citation or a crash," he says.

Eric Madia, auto product vice president for Esurance, recommends taking a course after a violation because "having a speeding ticket can increase your annual premium from 5 percent to 20 percent. In some cases, it's a pretty big pop to your insurance premium."
Defensive driving class costs and requirements
While a defensive driving class usually costs from $15 to $100, a course that reduces driving points may be more. Again, check with your insurer or state department of motor vehicles to get the exact cost and where you can take the course, whether in a classroom or online.
As for class length, Solomon says they usually last from four to eight hours, noting that either the state or individual insurance companies determine the length and type of course required for a discount.

Once you've completed the course, your car insurance company will require proof you took the class, which usually involves sending in a certificate. Your insurer should be able to provide you with a course near you that it will accept.

Madia says to be sure to put your polished skills to work once out of the classroom. "You could lose the discount if you were to get into an accident," warns Madia, "Some companies take away the discount if (they think that) the course didn't work."
Most companies and states will allow you to renew the training (and discount) every three years.