Why you should trust Insurance.com
Insurance.com is dedicated to informing, educating, and empowering you to make confident insurance decisions. Our content is carefully reviewed by insurance experts, and we rely on a data-driven approach to create unbiased, accurate insurance recommendations. Insurance.com maintains editorial integrity through strict independence from insurance companies.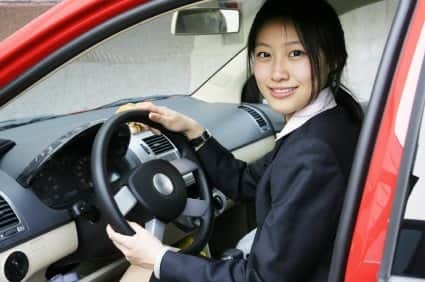 Whether you need to lower rates due to a ticket or you have a new driver on your policy, one of the easiest ways to get lower rates is by taking a defensive driving class.
Taking a defensive driving course can earn you a discount on car insurance or help you avoid a surcharge for a ticket. Below we'll discuss the benefits of taking a defensive driving course, the defensive driving course discount and how to choose a defensive driving course.
Key takeaways
A defensive driving course can help seniors and young drivers save between 5% and 10% on car insurance.
Groups such as AARP, AAA and the Safety Council offer defensive driving courses for both older and young drivers.
Defensive driving courses also help drivers to remove DMV points from their driving record and prevent an increase in insurance rates.
What is defensive driving?
A defensive driving class teaches techniques and tips for avoiding accidents and driving safely. Here are a few of the techniques that drivers may learn:
Speed control. Make sure you drive at a speed that allows you control over the vehicle. Never drive faster than your comfort level and slow down during poor weather.
Keep your distance. Keeping a safe distance between you and other vehicles is one of the best ways to avoid an accident. Always be aware of vehicles and other obstacles around you and maintain a safe distance.
Always expect the unexpected. This is a significant component of defensive driving. Always be ready for the unexpected when out on the road. Never assume you know what another driver is going to do, and try to anticipate mistakes that another driver could make.
Always stay alert on the road. This is probably one of the most important things defensive driving teaches you. Being aware of other vehicles, cyclists and even pedestrians can mean the difference between a safe day out on the road and an accident. Check your mirrors often and keep an eye on the road several vehicles in front of you, which will help you anticipate unexpected stops.
Why do you need to take a defensive driving course?
There are several reasons why you may need to take a defensive driving class. They include:
Legal requirement. If you have been convicted of a DUI or other serious driving offense, you may be required to take a defensive driving course to reinstate your driver's license.
New drivers. A newly licensed driver (think teens) can often benefit from a defensive driving course. These courses tend to be more in-depth than a standard driving course and teach new drivers strategies for staying safe out on the road. As a bonus, some insurance companies offer discounts on your teen's car insurance if they take a defensive driving course.
Remove a ticket. Some states allow you to take a defensive driving course to keep a ticket off your driving record. This can help keep points off your driving record and keep your auto insurance premium from going up.
Lower your insurance premium. Among the many car insurance discounts offered by insurance companies is a discount for taking a defensive driving course. This is particularly common for young drivers and older drivers (65+), but some car insurance companies will offer a discount regardless of your age.
Being a safe driver. Taking a defensive driver course can keep you safer on the road, which is a good thing for everyone.
Are defensive driving courses worth the cost?
In most cases, a defensive driving course is worth the cost whether it's for a discount or to prevent a ticket from increasing your rates. A ticket could result in a premium increase of 20 to 25%.
In addition to the financial savings, a defensive driving course will make you (or your teen) a safer driver, and peace of mind is priceless.
While it can vary by course, most defensive driving classes cost between $25 and $100, with the average coming in around $50.
How much does defensive driving lower insurance?
Once you have completed the course, you should receive a discount between 5% and 15%, which lasts for three years with most insurers. So how much does taking a defensive driving course lower your insurance rates? Here's an example.
If you are paying $100 a month for car insurance and receive a 10% discount after taking a defensive driving course, you would be saving $120 a year on your auto insurance premium and over three years, that savings would hit $360. If you paid $50 for the course, that savings would make the defensive driving class well worth the cost.
What are the benefits of taking a defensive driving class?
Here are just a few advantages of a defensive driving course:
Keep your record clean by removing a ticket
Keeping yourself and others safer on the road by improving your skills
Reducing the risk of an accident
Lowering your insurance rates
What auto insurance companies offer defensive driving discounts?
Many insurance companies offer a defensive driving course discount, so check with your insurance company. Here are a just few examples of insurers that offer a defensive driving discount:
Farmers Insurance: Up to 10%.
State Farm: Discount of 10% to 15%.
Nationwide: Discount of around 5%.
Esurance: Up to 10% for three years. In most states, drivers 55 and older can get a discount for three years after completing an approved defensive driving course.
Geico: A 5 to 10% discount.
Allstate: Amount varies by state.
The Hartford: Discount on your auto insurance for the next three years; the amount varies.
How do you qualify for a defensive driving discount?
In most cases, you simply provide your insurer with a certificate of completion for the defensive driving course you passed, and they will apply the discount to your policy.
It is always a good idea to check with your insurer prior to taking a course to verify that they offer a discount and have a list of approved courses. Some insurers may only offer a discount for courses that meet certain criteria. For example, Allstate requires the course to be at least six hours long.
Insurers may also have criteria regarding who qualifies for a defensive driving discount. They may only offer it for drivers over 55 years of age or under 25 years old. Other insurers may provide the discount for drivers of any age. Check with your insurer regarding all their requirements before signing up for a course.
What are the best defensive driving courses?
There is no definitive answer to this question, as options will vary depending on the state you live in or even the city or town you call home. In addition, your choices may be limited if your insurance company has an approved list of schools that meet their criteria.
Here are a few of the more highly rated online defensive driving courses. Again, always check with your insurer regarding whether the courses you are considering meets their requirements for a discount:
DriveSafe Online: This course gets great reviews and starts at around $25.
iDriveSafely: Offers many state-approved courses, slightly more expensive.
AARP Driver Safety: Offers discounts to members, and AARP is well known for safety courses.
AAA Driver Program: Great program for teens and a well-respected safety organization.
How do I pick the best defensive driving school?
Choosing a defensive driving course can take a bit of research to find the best one for your specific needs. Here are a few things to consider when choosing a course:
Meets insurer requirements: This is an important consideration as you want to get a discount on your premium after completing the course. Check with your insurer before signing up for a class.
Online or in-person: Do you learn better in a classroom setting, or are you comfortable taking a class online? In-person courses make it easier to ask questions, while online courses can be more convenient.
Length of class: Some classes can be pretty short, while others can last more than a day. Determine how in-depth you want your course to be when comparing classes. Keep in mind that some insurers require the course to be a certain length and will not offer a 1- or 2-hour course discount.
Customer reviews: Always read customer reviews before signing up.
What are the pros and cons of online vs. classroom defensive driving courses?
In many cases, you will choose between an online class or one that is conducted in person. Always check with your insurer before signing up for a class to see if they require a specific type of defensive driving class.
Here are a few advantages and disadvantages of the two types of classes:
Online courses
Typically cheaper than an in-person class
You don't have to leave your home
Greater flexibility
It can take longer depending on how quickly you work
Don't have a live teacher to ask questions or clarify points
Online courses may not be accredited
In-person driver courses
Have an instructor to answer questions
One class and you are done
You must show up at the class, not as convenient
Tend to be more expensive
However you choose to take the course, the end result is a safer driver and often lower rates too. It's a win-win situation.
Helpful Auto Insurance Articles & Guides