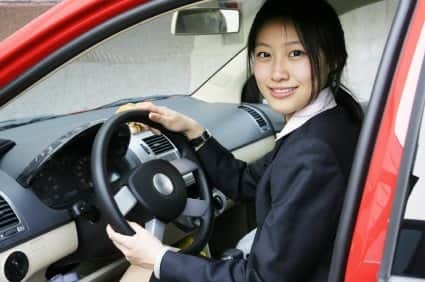 Taking a defensive driving class can save you money on your car insurance rates. And it may help make you safer driver to boot.

The classes -- often sponsored by groups such as AARP, AAA and the National Safety Council at a cost of $20 to $100 -- give you a refresher course in the driving laws in your state and teach you driving skills to better handle skids, pass other cars safely, use anti-lock brakes properly and more.
According to AARP, 34 states and Washington, D.C., actually mandate a discount for safe-driving classes : Alabama, Alaska, Arkansas, California, Colorado, Connecticut, Delaware, Florida, Georgia, Idaho, Illinois, Kansas, Kentucky, Louisiana, Maine, Minnesota, Mississippi, Montana, Nevada, New Jersey, New Mexico, New York, North Dakota, Oklahoma, Oregon, Pennsylvania, Rhode Island, South Carolina, Tennessee, Utah, Virginia, Washington, West Virginia and Wyoming.
To get a car insurance discount, the course must be approved by the state and accepted by your insurance company. Many states and insurers accept online classes; others don't.

Many auto insurance companies reward you with lower premiums after you take a defensive driving course, but not everyone qualifies. A defensive driving course is only one step of many toward getting cheap car insurance.
Who gets a defensive driving discount?
Insurer requirements for defensive driving discounts vary quite a bit.
Esurance, for example, offers a break to drivers both young and old. Drivers between the ages of 16 and 25 can expect to save around 15 percent annually for a defensive-driving class discount, according to Eric Madia, director of product and actuarial management at San Francisco-based Esurance.

If you're over the age of 55, you can get a smaller discount, usually around 5 percent, he says.
Geico rewards drivers over age 50 and even helps pay for the course. Allstate and The Hartford set no age requirement at all.
Typical savings for a 65-year-old driver run about 4 percent off the total insurance bill, says Insurance.com Managing Editor Des Toups, based on 50-state data gathered by Quadrant Information Services. (See "Senior driver's guide to discounts.")
"Obviously, the more you pay for car insurance, the bigger the potential savings," Toups says.
That's especially true for the drivers who can use a defensive driving course to erase a mistake that's skewing their premiums.
Lower your points, slash car insurance costs
However, taking defensive driving classes can pay off at any age if you have violations. Some states reduce or expunge points from your driving record and require auto insurance companies to give you a mandatory reduction in your car insurance premium after you complete the class.

For example, taking a point-reduction course can result in a mandated 10 percent discount on your auto insurance in some states, says James Solomon, program development and training director for Itasca, Ill.-based National Safety Council's defensive driving courses.

"With people that take the course just for a ticket, we find anywhere from 75 percent to 85 percent in the next five years don't have a citation or a crash," he says.

Defensive-driving courses and the auto insurance discounts associated with them vary from state to state. But by and large, courses will lower your premium over a three-year period.

Solomon adds that some companies offer an additional discount above the state-mandated break.

How important is it to have points removed from your record?
Madia says, "Having a speeding ticket can increase your annual premium from 5 percent to 20 percent. In some cases, it's a pretty big pop to your insurance premium."


It's even more important to keep a second ticket off your record, Toups says. "Our data show the biggest jump in rates is for a second speeding ticket during the look-back period: nearly 40 percent."
Defensive driving class costs and requirements
Courses that reduce points are the most expensive. In most cases, you'll take the course in a classroom setting. However, some states allow you to take a class online.

You can check with your state's department of motor vehicles for a list of point-reduction classes.

According to Solomon, defensive-driving courses run anywhere from four to eight hours long. Either the state or individual insurance companies determine the length and type of course required for a discount.

Once you've completed the course, your car insurance company will require proof you took the class, which usually involves sending in a certificate. Check with your car insurance company before choosing a class to make sure your insurer will accept it.

Once you've received your discount, don't forget to put what you've learned into practice.

"You could lose the discount if you were to get into an accident," says Madia, "Some companies take away the discount if the course didn't work."
Most companies and states will allow you to renew the training (and discount) every three years.