Why you should trust Insurance.com
Insurance.com is dedicated to informing, educating, and empowering you to make confident insurance decisions. Our content is carefully reviewed by insurance experts, and we rely on a data-driven approach to create unbiased, accurate insurance recommendations. Insurance.com maintains editorial integrity through strict independence from insurance companies.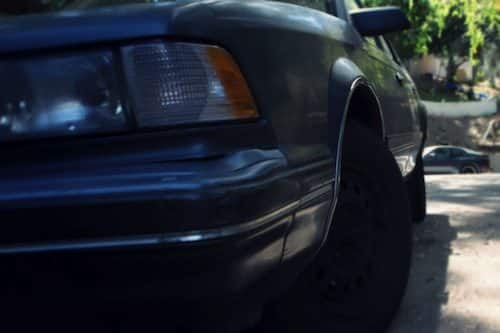 Whether you are texting, daydreaming or surprised by suddenly stopped traffic, there is a good chance your next accident could be a rear-ender.
Rear-end collisions accounted for a whopping 28 percent of all traffic accidents in 2012, according to National Highway Traffic Safety Administration (NHTSA) data, and lane-change maneuvers were responsible for another 9 percent.
Many experts believe that collision-avoidance systems that warn drivers or even brake the car could be a game-changer in preventing these types of accidents.
Not only do results so far point to a sizable reduction in rear-end collisions, at least one insurance carrier is already offering a car insurance discount for new vehicles so equipped.
Not all collision-avoidance systems avoid collisions
However, collision-avoidance systems can be confusing, as they can include a hodgepodge of components marketed under a variety of names. Some are sold as stand-alone options, while others are included in upgraded trim levels. Some issue a warning of impending doom; others actually brake or steer the car automatically.
Adding to the confusion is the fact that testing has shown some collision-avoidance components to be much more effective than others.
Is a collision-avoidance system a must-have on your next car? Here's a guide to various systems you'll encounter.
Front crash-prevention
Front crash-prevention systems have proved to be one of the most effective collision-avoidance measures.
Front crash-prevention systems alert a driver if the vehicle is gaining on traffic too quickly. While some systems warn the driver through an audible alert or a steering wheel vibration, others take control of the brakes and slow or stop the vehicle if the driver doesn't react quickly enough.
While the system may not always avoid a collision, a serious reduction in speed will lessen the impact on the vehicle and its occupants. This could mean the difference between walking away from the accident and a month-long hospital stay.
Statistics are promising. The Highway Loss Data Institute (HLDI) found that bodily-injury liability claims dropped 14 to 32 percent for vehicles whose front crash-prevention systems included autonomous braking.
Raising the bar on safety
The Insurance Institute for Highway Safety (IIHS) deems auto braking so important that it won't hand out its top award without it. "The Institute will require the availability of an effective auto-brake feature for vehicles to earn our Top Safety Pick+ award in 2015," says spokesperson Russ Rader.
The IIHS rates front-crash prevention systems this way:
A forward collision-warning system without auto-braking earns a "basic" rating.
Auto-braking that slows the vehicle by at least 5 mph in tests from 12 mph and 25 mph earns an "advanced" rating.
A system that slows the vehicle by 10 mph or more earns a "superior" rating.
A Top Safety Pick+ award requires at least an advanced rating.
Unfortunately, front crash-prevention is still pretty rare, but the numbers are improving. A September 2014 report from the HDLI shows that front crash prevention was standard on a dismal 2 percent of 2013 model year vehicles, but optional on 27 percent. HDLI estimates that it won't reach 95 percent penetration of all registered vehicles until 2048.
Lane-departure warning
Lane-departure warning systems use a camera to monitor the distance between your vehicle and lane markings on the road. If it detects the car drifting toward the lane markers, it sounds an audible alarm. Some systems will also tap the brakes to bring your vehicle back into its lane.
The bad news is that data show accident claims actually increased for vehicles equipped with lane-departure systems.
Experts can only speculate why. "It may be that drivers are getting too many false alarms, which could make them tune out the warnings or turn them off completely. We need more data on vehicles with lane-departure warning in order to pinpoint the issue," says Rader.
Adaptive headlights
Adaptive headlights cast their beam in the direction of a curve in the road, increasing visibility at night. Small electric motors move the headlights in response to data provided by sensors, which measure the yaw, steering angle and speed of the vehicle.
When HLDI examined data from Acura, Mazda, Mercedes, and Volvo it found that property-damage liability claims fell roughly 10 percent in adaptive headlight-equipped vehicles.
"All four adaptive headlight systems we looked at show benefits for most insurance coverages, and many of these estimated reductions are statistically significant," Matt Moore, vice president of HLDI, said in a press release. "These lights appear to help in more situations than we anticipated, though we don't yet know why."
Blind-spot monitoring
These systems use sensors to detect vehicles in adjacent lanes that may not be easily seen by the driver. A blind-spot monitoring system will alert the driver to approaching vehicles, making lane changes safer. A few vehicles will also automatically apply the brakes and put the car back into a safe lane if the audible warnings are ignored.
According to an NHTSA analysis, blind-spot monitoring was available on 206 models in 2013.
According to IIHS, blind-spot monitoring has yet to show an effect on crash patterns.
Collision avoidance comes at a price
Collision avoidance comes at a price, but it's getting cheaper. You will pay a premium either through the higher cost of an upscale car, or as an add-on to a more mid-range vehicle, where the systems can come bundled as part of a technology or safety package.
The IIHS most recent rankings of front crash-prevention technology found only four vehicles earned a perfect score. All were luxury cars, but even so, auto braking was still an option on most of these vehicles. As an example, front crash-prevention was a $1,900 option on the BMW 5 series, which starts around $50,000.
But collision avoidance is working its way down the price ladder. Subaru is adding its highly praised EyeSight system (which includes lane-keeping technology, auto-braking and adaptive cruise control) to some models of its 2015 Impreza. The similarly priced Mazda3 sedan and hatchback offer Smart City Brake Support, which automatically brakes at speeds up to 18 mph. But buyers must choose one of the more expensive trims, plus an option package.
Even so, a loaded Subaru or Mazda compact is currently the cheapest way to get auto-braking technology. For an up-to-date list of which automakers offer collision-avoidance systems with auto-braking, visit the IIHS guide.
For most, no break on insurance yet
A recent report commissioned by Israel's Ministry of Finance and conducted by Ron Actuarial Intelligence found insurance claim frequency dropped roughly 44 percent for privately owned vehicles equipped with collision-avoidance systems compared to those without them.
These numbers should justify a rate decrease, Ron Shachar, CEO and chief actuary of Ron-AI says: "In this preliminary research, we detect dramatic results that can reduce the price of insurance for (collision-avoidance system)-equipped vehicles up to 15 percent."
Despite these findings, most insurers are still not offering a discount for the technology. "Car insurance companies typically lag behind in introducing discounts for safety equipment until the data unequivocally prove that the technology will save the insurance company money," says Penny Gusner, consumer analyst with Insure.com. (See "The best new-car safety features.")
Liberty Mutual is one of the few insurers to offer a discount.
"We offer savings for vehicles that have innovative features such as adaptive cruise control, adaptive headlights, collision preparation systems, blind spot warning and lane departure warning. Discounts for these safety features vary by coverage, feature and state," says Glenn Greenberg, spokesperson for Liberty Mutual.
Helpful Auto Insurance Articles & Guides