Home and auto insurance claims
Insurance companies charge some drivers less because they pose less risk. One of the key indicators of risk is homeownership. Enter your age and type of residence below to see how others in your age group who own a home, rent, or live with parents compare for auto insurance claims. Then see how much bundling your home and auto insurance could save.
Which Drivers Have the
Most Claims
?
Learn more about your state
Average discounts for bundling policies
---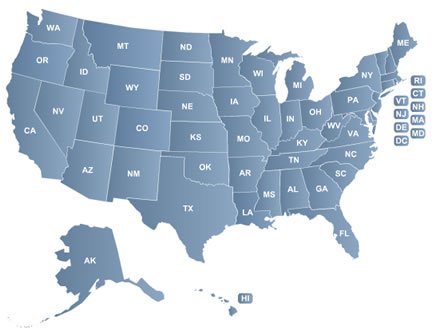 Roll over your state to learn more.
Car insurance companies hate claims
Even if you haven't made any recent claims, your car insurance premium is calculated around the risk that you might.
Younger drivers tend to make more claims, so they pay higher rates. Urban areas tend to see more claims than rural areas do. They pay higher rates. Single people file more claims than married drivers do. They pay higher rates. And so on.
Homeowners typically file fewer auto insurance claims than those who rent or live with their parents. Guess who gets discounts?
You often get a car insurance discount just for owning a home or a condominium. If you decide to bundle your home and auto policies with the same insurance company, you can save even more. Discounts vary by state, but on average here's the kind of savings you can expect by buying both an auto insurance policy and a:
Homeowners policy: 7.7%
Condo policy: 6.2%
Renters policy: 4.9%
One caveat: A home and auto bundling discount doesn't automatically mean you got the best price on either policy. The best price on auto insurance might save you far more money than the bundling discount would – and you only get that by comparing auto insurance quotes.
We encourage you to compare quotes yourself. If you see a rate you like, call one of our licensed agents at 855-430-7750 to see if you can bundle your homeowners coverage as well.