Why you can trust Insurance.com
Insurance.com is dedicated to informing, educating, and empowering you to make confident insurance decisions. Our content is carefully reviewed by insurance experts, and we rely on a data-driven approach to create unbiased, accurate insurance recommendations. Insurance.com maintains editorial integrity through strict independence from insurance companies.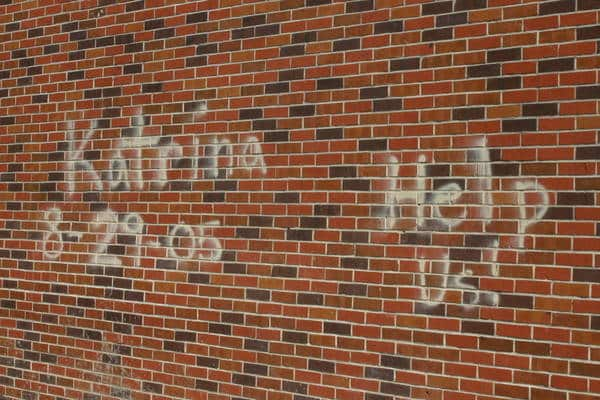 Stronger building codes enacted in the decade since Hurricane Katrina racked the Gulf Coast may help new homes better withstand a hurricane's punishing winds, but there's nothing to protect against overwhelming storm surge.
Katrina crashed ashore near the Louisiana-Mississippi state line on Aug. 29, 2005, with wind speeds of 125 mph and storm surge of 25 to 28 feet above normal. More than 1,800 people died.
In its wake, the storm left upward of $41 billion in insured property damage, while damage covered by flood insurance cost $16 billion, according to the Insurance Information Institute (III). The total bill topped $125 billion, including losses not covered by insurance.
As construction increases along the coast, the rising sea level remains an issue.
"Water is the new wind. We think that's really going to be the driver of major loss in the future," says Brian Owens, senior director at Risk Management Solutions, a catastrophe risk-management firm that develops hurricane models.
New residents, new risks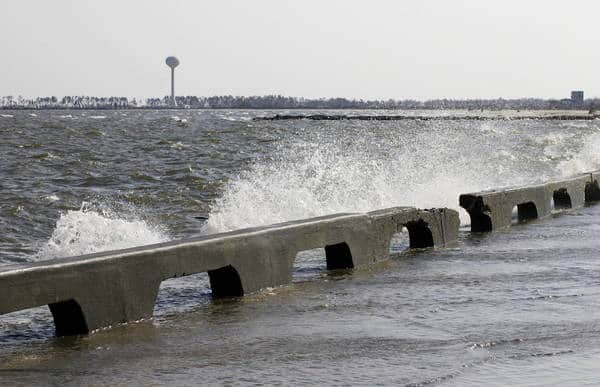 Seas are rising fastest along the Atlantic and Gulf coasts -- the two areas most prone to hurricanes. In Pensacola, Florida, sea level rose by 5 inches between 1963 and 2012, and 12.5 inches in Galveston, Texas, according to the Union of Concerned Scientists.
Yet in the years since Katrina, more people than ever have flocked to coastal regions. "People are always attracted to the coast," says Lynne McChristian, Florida representative for the III. "More property and more people are at risk."
The Gulf Coast population totaled nearly 21 million in 2010, almost double what it was in 1970, according to the National Oceanic and Atmospheric Administration (NOAA). The population is expected to increase by an additional 3 million by 2020.
Between 2006 and 2010 alone, almost 2 million building permits were issued for the region, according to NOAA. (See "5 insurance tips for new homeowners.")
6 lessons learned the hard way
Those newcomers might not yet have absorbed the hard lessons Katrina delivered to hundreds of thousands of homeowners in Louisiana and Mississippi, such as:
Flood damage and water damage are two different things. When water comes from above – driven through a hole in the roof, for example – the damage is typically covered by homeowners insurance. Water from below isn't covered by standard homeowners polices. Days or weeks later, proving where the water came from can be critical.
Your homeowners insurance doesn't cover floods, whether from storm surge or a broken levee, even if you were miles from official flood zones or many feet above previous record surges. Only flood insurance does that.
In a tie, the insurance company wins. Many homeowners policies have an exclusion for damage with two simultaneous causes if one of the perils is covered and the other is not. Some Gulf residents whose homes were destroyed by both wind and flood are still waging a battle against "anti-concurrent causation" clauses.
Insuring for worst-case scenarios is critical. Coverage for additional living expenses helped many New Orleans and Mississippi Gulf Coast residents rent temporary living quarters they might not have been able to afford otherwise.
Your hurricane deductible probably isn't $500. It's much more likely to be a percentage of your home's insured value – as much as 10 percent.
Rebuilding doesn't mean the crisis is over. Some of the ongoing recovery effort in Louisiana and Mississippi now involves repairs to the repairs: poorly installed roofs, hastily patched plumbing, even toxic drywall.
Better building codes a start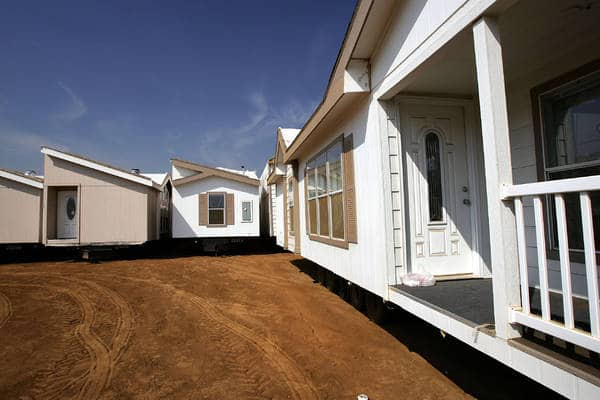 Louisiana and Mississippi, the two states that suffered the most destruction when Katrina struck, have enacted statewide building codes since the monster storm hit, but just because buildings are "being built to building code doesn't mean they're hurricane-proof," McChristian says.
In a 2015 study, the Insurance Institute for Business & Home Safety (IBHS) rated the 18 Gulf and Atlantic Coast states on their building codes and their enforcement. Virginia, Florida and South Carolina led the pack. On a 100-point scale, the three states all scored more than 90 points.
Louisiana ranks a respectable eighth, with a score of 82, while Mississippi and Alabama rank second and third from the bottom, with scores of 28 and 26, respectively. Delaware comes in dead last, with a score of 17.
Louisiana adopted a statewide building code in the immediate aftermath of Hurricane Katrina, and regulations are particularly stringent in coastal regions.
Mississippi finally adopted a statewide building code in 2014. Previously, only seven coastal counties had to enforce wind and flood requirements from the 2003 International Residential Code, according to the IBHS.
Stronger homes equal lower rates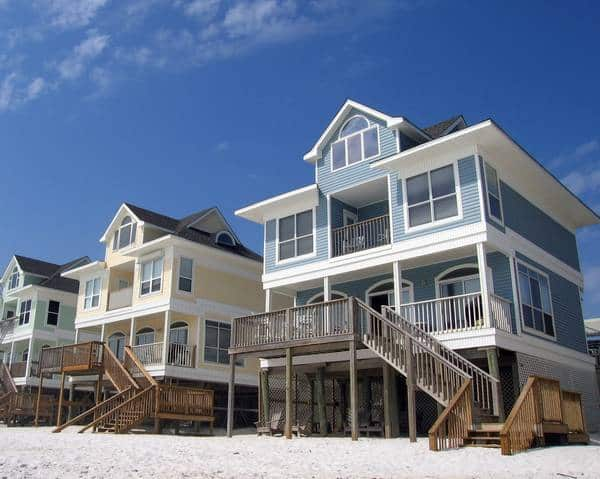 A 2004 IBHS study, conducted with the University of Florida and the Federal Emergency Management Agency (FEMA) after Hurricane Charley, found modern building codes reduce the cost of insurance losses by 42 percent and frequency of insured losses by 60 percent.
Homeowners insurance premiums are based on the cost of rebuilding a home or businesses. They "reflect what happened in the past and what is expected to happen in the future," McChristian says.
Because of stricter building codes and more expensive raw materials, rebuilding costs increase with time, she says.
However, if you retrofit your home to mitigate potential hurricane damage, such as installing a new roof or garage door or adding hurricane shutters, you could get a break on your insurance premium. "Make sure your insurance company knows," McChristian says.
In Louisiana, building or retrofitting a home to meet state building codes can result in insurance discounts, tax deductions and tax breaks.
How quickly we forget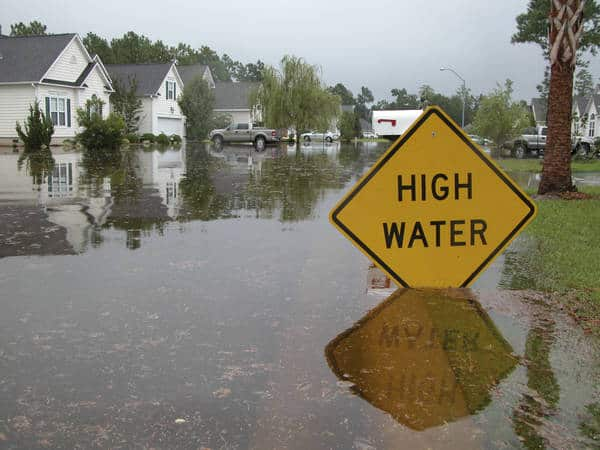 "Consumers need to remember that flood coverage is not included in homeowners insurance policies," says Chris Hackett, director of personal lines policy with the Property Casualty Insurers Association of America.
"Usually after an event like this (Katrina), there's a spike in interest," Hackett says. "As memory fades and time goes on and there hasn't been an event like this, it kind of tapers off."
That's borne out by statistics from FEMA. In 2005, there were 4.96 million flood insurance policies in force. The number peaked at 5.7 million in 2009, and slipped back to 5.35 million in 2014.
Homeowners' insurance premiums often rise after a hurricane hits. But years without any major damage can help bring down rates. In Florida, which was walloped by four hurricanes in a little more than a month in 2004, prices have started to decline, McChristian says.
Florida's insurer of last resort, Citizens Property Insurance Corp., saw the number of policies it holds fall below 1 million in 2014 -- the first time that has happened since 2006, according to the III. Citizens' rates have increased, while small local insurers have taken over some policies.
Competition returns to some states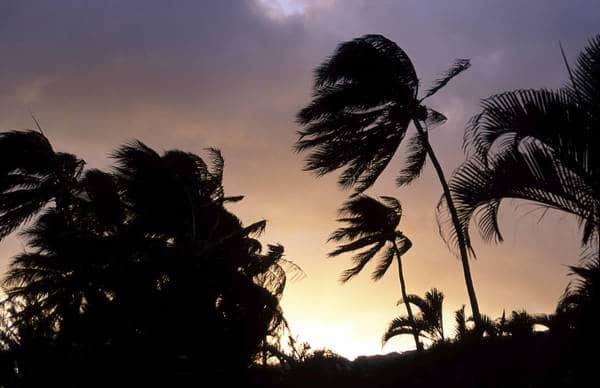 Residents along the Louisiana and Mississippi coast still can face sky-high insurance rates; in fact, along with Florida and Texas, they pay the highest average homeowners insurance premiums in the nation, according to the National Association of Insurance Commissioners.
Louisiana recorded 60 percent of the insurance losses after Katrina, while Mississippi chalked up one-third of the losses.
Louisiana created a state insurer of last resort, Louisiana Citizens Property Insurance Corp., which provides homeowners insurance policies for those who can't obtain coverage through private companies.
In a letter published in the New Orleans Times-Picayune, Louisiana Insurance Commissioner James Donelon wrote that after large insurance companies pulled out of the coastal region, smaller, regional companies moved in. The state now has 22 insurance companies that weren't present in 2005.
At its high point, Citizens insured almost 10 percent of the homes in Louisiana. It now insures less than 2 percent of homes, Donelon wrote.
"We're very encouraged by what's going on" in both Louisiana and Florida, Hackett says.
In Alabama it's a different story. The number of policies written by the insurer of last resort has grown 11 percent since March 2013, according to III.
The Texas Windstorm Insurance Association (TWIA) insures more than half the market along the Texas coast, according to III, and the situation is called "unsustainable".