Avoid 4 costly winter homeowner's insurance claims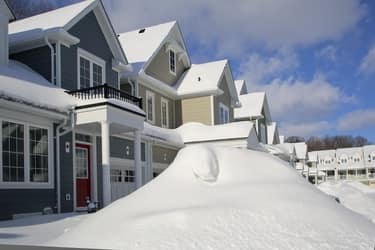 Winter-related claims are taking a bigger bite out of homeowners' and insurers' wallets as extreme weather events become more frequent and severe. According to the Insurance Information Institute (III), the percentage of homeowner insurance claims that were winter-related in 2014 was more than double the average for the previous 20 years.
Repair any damage from recent winter weather and take a few precautions to avoid becoming a future homeowner's insurance statistic.
Expensive winter homeowner's insurance claims
The III indicates that common winter homeowner's claims total $26,977 on average.
Compare home insurance policies and take steps now to protect your home.
---
1. Frozen Pipes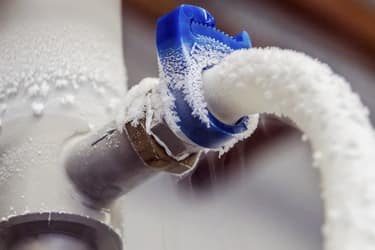 Claim frequency: 1.79 percent of claims filed (per 100 policies)
Average claim: $7,479
Water damage from freezing pipes is the biggest source of home damage, says Tim Shaw, president of Tim Shaw Insurance in Fort Myers, Florida. "Not fire, not hurricane, but water loss because of a broken pipe."
This kind of loss is generally covered by your homeowner's insurance--however, because this may be a preventable problem, you could be on the hook if your insurer concludes that your negligence caused the damage.
Take these steps now to reduce your frozen pipe risk:
Drain and disconnect hoses
Drain sprinkler supply lines
Insulate pipes located in unheated spaces like basements, crawl spaces, attics and garages.
Apply pipe sleeves or heat tape to the most vulnerable pipes.
Keep the home warm. If you leave town, set thermostat at 55 degrees F or higher.
Leave garage doors closed.
When it's very cold, let cold water drip from the faucet.
It's a good idea to learn where your water shut off is located so you can minimize damage if your pipes still freeze, despite your best efforts.
---
2. Hail Damage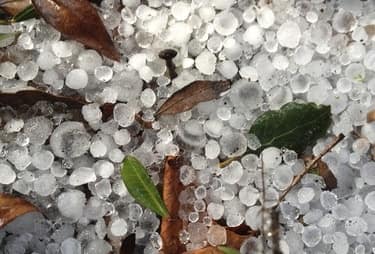 Claim frequency: 3.20 percent of claims filed (per 100 policies)
Average claim: $7,741
Hail happens, and when it does, roof damage can be expensive. Of course, you can't prevent hail storms, but you can prepare for them.
Inspect your roof every fall and repair or replace loose or missing tiles.
If hail is a frequent concern, consider installing hail-resistant asphalt shingles with a Class Four rating from the Underwriter's Laboratories.
Understand your homeowner's insurance coverage and any hail and wind exclusion that may apply. After a hail storm, inspect your roof for damage, and (if necessary) file your claims promptly. In many cases, homeowners don't notice hail damage until their roofs start leaking months after the storm. At that point, it may be too late to file a claim with their homeowner's insurance company.
---
3. Wind Damage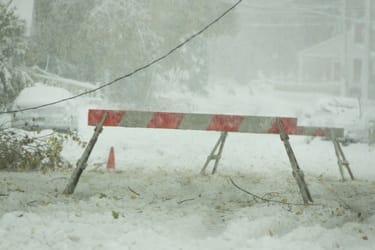 Claim frequency: 3.20 of claims filed (per 100 policies)
Average claim: $7,000
Wind damage is most common in the country's mid-section. The best preparation for winter wind storms includes:
Remove anything outside that isn't nailed down, such as children's play items, garden gnomes, outdoor furniture or shade umbrellas.
Inspect your home's exterior for anything loose, such as gutters and shutters.
Trim the trees around your house before branches fly when the wind kicks up.
Keep an electric saw on hand and learn how to use it safely. Ensure that you can remove a fallen tree that blocks access to your driveway after a big wind storm.
---
4. Snow and Ice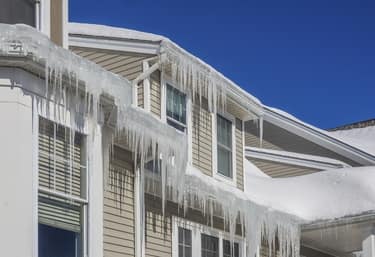 Claim frequency: 0.98 percent of claims filed (per 100 policies)
Average claim: $4,757
Snow can be like your home's psycho girlfriend. When it first arrives, it gently adorns your property with soft little flakes, and everything looks different and magical. But when snow comes on too strong, it can wreck your house and drive you nuts -- suffocating your gutters, crushing your roof, destroying your deck, and tearing down your trees.
Ice dams can occur as snow on your roof melts and refreezes. Ice forming on your gutters can prevent runoff from draining properly, causing water to build up and seep into your roof.
To prevent ice dams, you'll want to minimize snow melt on your roof.
That means:
Insulate adequately so your home's heat doesn't escape through the ceiling.
Seal any gaps that let warm air leak from the house into the attic.
Make sure your attic is ventilated so that cold air from outside can enter that space. You don't want it too warm up there because that causes snow on the roof to melt, and when it contacts the cold eaves, it refreezes, forming a dam.
In most parts of the country, roofs are built to withstand 20 pounds per square foot of snow, and in snowier parts, building codes may require considerably more strength. A typical roof should be able to hold about four feet of light, fresh powder, one to two feet of packed snow, or four inches of solid ice. When the load gets heavy, you may notice cracks forming in your walls and ceilings. Snow can be removed from your roof with a roof rake, or a roofing contractor can safely remove the snow.
Preventing tree damage involves pulling off weak branches and removing dead or dying trees before the first cold snap. Once the snow has moved in, do not shake your trees to remove it. Branches can snap off and fall on you. If a limb breaks and catches on power lines, call your utility company immediately.
---
Prevention = good; homeowner's insurance claims = bad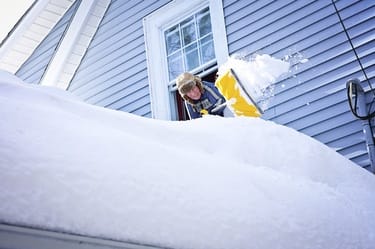 Winter damage can catch you off guard -- according to the III, many homeowners are uninsured. Think you live a charmed life? III statistics show how common winter homeowner's claims actually are:
About one in 15 insured homes has a claim each year.
About one in 30 insured homes has a wind or hail damage claim each year.
About one in 55 insured homes has a water damage or freezing claim each year.
Even though the hazards described above are usually covered by insurance, filing a homeowner's claim should not be your go-to answer for winter weather problems. Be sure you have a basic understanding of homeowner's insurance and think carefully before filing a claim.
A single claim could cause your insurance rates to increase by an average of 9 percent, according to the III. Filing two or more claims within a short timeframe can result in even higher premium increases, or potential policy non-renewal. Still, some winter hazards can pose a real danger to you and your family and it may be safest to use insurance funds to have items professionally repaired. Compare homeowner's insurance quotes and secure good protection.
Preventing winter homeowner's claims before they occur is likely to be your lowest-cost option.