Why you should trust Insurance.com
Insurance.com is dedicated to informing, educating, and empowering you to make confident insurance decisions. Our content is carefully reviewed by insurance experts, and we rely on a data-driven approach to create unbiased, accurate insurance recommendations. Insurance.com maintains editorial integrity through strict independence from insurance companies.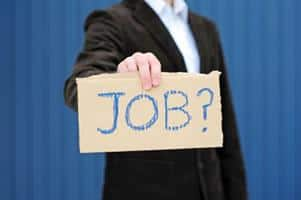 It's tough to bank on job security these days. Now, one company – Assura Group of New York – is selling a new private unemployment insurance policy designed to keep you afloat in stormy seas.
IncomeAssure, when combined with government unemployment benefits, replaces up to half of the salary you earned before being let go from your job.
Each state has its own maximum payout for unemployment benefits, and that often falls short of the salary amount that the laid-off worker previously earned.
According to the state unemployment websites, examples of weekly caps on unemployment checks include:
Massachusetts: $625
Colorado: $500
Texas: $415
South Dakota: $323
Mississippi: $235
Benefits last for 26 weeks, unless the state you reside in endorses a federally approved extension.
IncomeAssure aims to make up the difference between state unemployment benefits and 50 percent of your former salary. It kicks in once you are approved for state unemployment pay. You can collect benefits for 24 weeks, or six months. You have to receive two weeks of unemployment benefits before you can file an IncomeAssure claim.
IncomeAssure works directly with state unemployment departments. Unemployment benefits are not affected by insurance payments
If you're already unemployed, it's too late to take out an IncomeAssure policy. You have to be employed when you purchase the policy, and a six-month waiting period must pass before you can collect.
Premiums range from 0.5 percent to 2 percent of your wages up to $250,000 and are based on:
The state where you work
Your salary
The industry in which you work
You don't pay premiums while claiming benefits.
Does it make sense?
IncomeAssure debuted this summer and is now offered in 34 states. Steven Weisbart, senior vice president and chief economist for the Insurance Information Institute (III), says the program may be valuable for people who have a hard time saving money, or who can't save a lot of money quickly.
"There often is not enough time to build up a savings account that can meet your needs," he says. "Presumably, it could take years. So if a layoff is something that could happen soon, a savings account may not be the best alternative."
In addition, purchasing private unemployment insurance prevents you from dipping into rainy-day funds when "the car breaks down or you need to buy an air conditioner," says Weisbart.
"With insurance, you're more inclined to keep up with your payments," he says.
On the other hand, if you're confident there's no threat of losing your job for a while, a saving account may be a better alternative, he says.
See How Much You Can Save
See How Much You Can Save
Helpful Home Insurance Articles & Guides