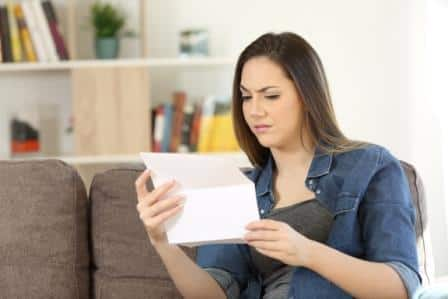 Liability insurance is one of the major components of a home insurance policy, but 84 percent of homeowners surveyed by Insurance.com incorrectly thought you pay a deductible when filing a liability claim. Almost half (48 percent) don't understand what liability home insurance covers and nearly a quarter (24 percent) have no idea how much liability insurance they have.
Insurance.com surveyed 1,000 homeowners to find out how much they know about their home insurance policy, if they shop for the best rates and whether they're discussing needed coverage changes with their insurer. Turns out, many homeowners don't understand how their home insurance coverage works.
The survey also found that many homeowners aren't shopping around to get the best coverage for the best price. One-third don't compare home insurance rates to make sure they're getting the best deal.
Additionally, the survey found that nearly a quarter said they've never read their policy. That could leave them vulnerable and underinsured.
Homeowners don't understand their policies and coverage
The survey found that many respondents didn't comprehend or are confused about parts of their home insurance policy.
Slightly more than half of the respondents (52 percent) recognized what liability insurance covers. Liability insurance covers accidents in which the homeowner or family member is at fault and causes bodily injury or property damage, as well as lawsuits filed because of those accidents.
More than one-fifth thought it deals with damage to your home. Slightly less answered that it covers injuries for you and your family.
Female respondents were more likely to understand liability insurance than men (55 percent women, 49 percent men). Age was also a factor. People between the ages of 25 and 34 were less likely to know what liability insurance covers compared to older homeowners.
While only 44 percent of people between 25 and 34 understood the coverage, more than half of people in all the other age groups answered correctly with 85 percent of homeowners 65 and over understanding liability insurance.
The majority (84 percent) incorrectly thought that you pay a deductible on a home insurance liability claim, while just 16 percent correctly knew that you don't.
Also, three-quarters of respondents didn't grasp how medical payments coverage differs from liability insurance. One-quarter answered correctly that medical payments cover up to a set amount for medical bills for guests injured in your home, regardless of fault. However, one-third incorrectly thought medical payments cover all medical bills for those injured in your home, regardless of who is at fault. Also, one-fifth admitted they didn't know the answer. Nearly one-fifth believed it is only for medical bills for you and your family in a home-related accident.
Much like liability insurance, women were more likely to understand medical payments. Twenty-eight percent of women answered correctly, compared to 22 percent of men.
Concerning replacement cost, slightly more than half (52 percent) answered correctly that it's the cost to repair damage to your home or rebuild it completely at equal quality at current prices. One-third of respondents thought replacement costs deal with personal items damaged or stolen at a depreciated value.
Most respondents also didn't know about dwelling coverage:
41 percent correctly said it's the amount that best matches the replacement cost of your home
24 percent believed it was the amount it would cost to rebuild your home with the same materials used during construction
23 percent thought it was the same as the market value of your home.
12 percent admitted they had no idea
When it comes to personal property coverage:
60 percent correctly said it replaces your personal possessions up to a certain limit, usually a percentage of your dwelling coverage, and up to $2,500 for valuables.
29 percent thought it replaces all of the items in your home.
7 percent thought it replaces trees and landscaping.
4 percent thought it just covers valuable items, such as jewelry, antiques and art.
Still, some respondents will likely be surprised if they file a personal property home insurance claim. Such claims come with a deductible you must pay. But 15 percent incorrectly said you don't have to pay a deductible.
Cost of flood insurance
Though many homeowners didn't know basics about their home insurance coverage, most understood flood insurance and how credit affects insurance rates.
Two-thirds of respondents answered correctly that home insurance doesn't cover flood damage from groundwater. That includes more than 70 percent of women and more than 80 percent of people 45-54 and 55-64. Slightly less than half of people 25-34 knew that flood insurance isn't part of a homeowners policy. Instead, homeowners need a separate flood insurance policy.
Though flood insurance costs can vary depending on where you live and if you buy from a private company or the federal program, the average yearly cost for a policy bought from the National Flood Insurance Program is $700. When asked how much flood insurance costs, 18 percent answered correctly. Forty-four percent thought it was much more expensive than that, 38 percent thought it was several hundred dollars cheaper.
Credit history and home insurance
The vast majority of respondents (88 percent) also knew that credit history can influence your home insurance rates.
Nearly every state allows insurers to use your credit when figuring out rates. Insurance companies believe that a person's credit history indicates a person's risk. The theory goes that homeowners with a poor credit history are more apt to file claims.
Many homeowners don't tell insurers about renovations, other changes
Renovating your home usually increases the value of your home. That could be whether it's an addition or a new bathroom. Insurance.com's survey found that 87 percent of people told their home insurance company about an addition or a new deck and 67 percent informed their insurer about a home renovation project that didn't add to the footprint, but increased the home's value.
When it comes to telling the insurance company about something that could add more risk though, 31 percent of people who added a pool or trampoline and 52 percent of people who brought a dog into the family didn't let their insurer know.
Homeowners might not know they should contact their insurer in these cases. However, not telling your insurer about these situations could mean you're not adequately covered if someone files a claim later. Also, you might not have enough insurance to cover your renovated home without improving your coverage.
Many homeowners don't shop around for home insurance
The survey found that one-third of homeowners don't ever compare home insurance rates to make sure they're getting the best deal. That includes 39 percent of women and 24 percent of men.
Only 27 percent, including 32 percent of men, said they compare rates whenever their policy is up for renewal. Another 39 percent said they compare prices every two or three years.
These results show that many homeowners may be paying more for their insurance. It's a good idea to get multiple quotes from companies each year or at least every two to three years. That way you can make sure you're getting the best deal. Insurance.com's average home insurance rates tool shows rates by ZIP code, as well as the highest and lowest rate fielded from up to six insurance companies. You'll see that the difference in price for the same policy can be hundreds, or even thousands, of dollars. That's why it's important to compare rates – you can wind up overpaying if you don't.