Why you should trust Insurance.com
Insurance.com is dedicated to informing, educating, and empowering you to make confident insurance decisions. Our content is carefully reviewed by insurance experts, and we rely on a data-driven approach to create unbiased, accurate insurance recommendations. Insurance.com maintains editorial integrity through strict independence from insurance companies.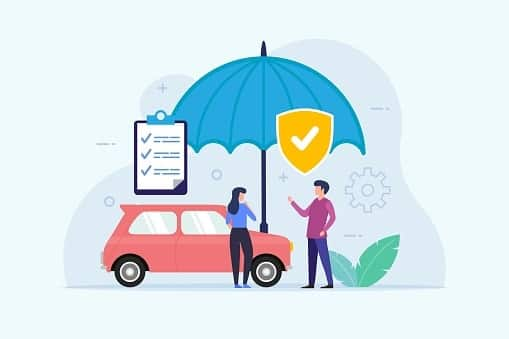 Although carrying less auto insurance coverage means lower premiums, it also puts you at serious financial risk if there's an accident.
Liability insurance coverage pays out when you're at fault for injuries and property damage in an accident. The state minimum often isn't enough coverage, and experts advise that you carry higher limits.
So, how much does it cost to increase your liability insurance? Not as much as you'd think. Although it varies by state, the average increase in rates to bump your limits from the state minimum to 50/100/50 (that's $50,000 per person and $100,000 per incident for bodily injury and $50,000 for property damage) is $122 a year, or around $10 a month.
In some states, those limits are more than double the state minimum. Below, we'll show you how much it costs to increase liability in each state and explain why it's a good idea.
Key takeaways
Liability insurance is the first line of defense when you are at fault in an accident and pays for bodily injury and property damage you cause.
State minimum liability limits are often very low, and not enough to protect you in even a moderately bad accident.
It costs an average of $122 a year, or only $10 a month, to increase your limits to 50/100/50.
Why do you need more liability coverage?
Let's say you're involved in an accident for which you are at fault. There are injuries to the two passengers in the other car totaling $100,000. There are only a handful of places where the state minimum would be enough to cover it. If you're in California, where the state minimum is 15/30/5, you'd be short $70,000.
In that same accident, the other driver's brand-new SUV, worth $70,000, is totaled. Not one state minimum provides enough coverage to pay for all of the damage. In our California example above, you are only covered for $5,000.
Your total out-of-pocket for the accident if you have the state minimum in California? $135,000. And that doesn't include damage to your own vehicle or injuries to you and your passengers.
If you don't have comprehensive and collision coverage on your vehicle, you'll pay for your own repairs out of pocket.
How much does it cost to increase your auto insurance liability limits?
How much it will cost you to increase your limits depends on what your state's minimum coverage levels are and how much higher you choose to increase your limits. For example, in Alaska, the state minimum is 50/100/25. So increasing to 50/100/50 is really a very small change, and as a result, the increase is only $78 a year.
California's low state minimum of 15/30/5 means that an increase to 50/100/50 is a much bigger jump, resulting in an average increase of $282 a year.
Increasing to the expert-recommended limits of 100/300/100 will cost a little more.
Below you'll see how much more you will pay on average to increase your liability insurance coverage to 50/100/50 in each state.
How can you get the best liability insurance rates?
The cost of liability insurance is based on a lot of factors, including where you live and your driving history.
The best way to get a great deal on your car insurance is to shop around. In fact, by comparing car insurance rates from multiple companies, you could pay less for better coverage at one company than you were paying for state minimum coverage at another. Take a look at the rates below.
| Company | State Minimum Liability Only | 50/100/50 Liability Only |
| --- | --- | --- |
| Allstate | $555 | $668 |
| American Family | $563 | $625 |
| Geico | $326 | $423 |
| Nationwide | $495 | $589 |
| Progressive | $551 | $682 |
| State Farm | $432 | $545 |
| Travelers | $531 | $642 |
| USAA | $294 | $369 |
As you can see, some companies offer significantly lower rates for higher limits than other companies charge for the state minimum. Compare as many companies as you can to get the best coverage at the best price.
Methodology
Insurance.com commissioned Quadrant Data Services to field rates in 2022 for state minimum and 50/100/50 limits based on a 40-year-old male driver with a clean record and good credit driving a 2021 Honda Accord LX.
Helpful Auto Insurance Articles & Guides