Compare Auto
Insurance Quotes
Overview
Coverage Calculator
Comparison Tool
Rates By Age
Rates By State
Rates By Company
Rates By Car
Compare Featured Car Insurance Companies
Compare Car Insurance Rates by State
Car insurance rates differ by state – and even fluctuate depending on zip code – because of factors like the number of accidents and thefts. Compare how much you pay for car insurance with the state average here.
Compare Car Insurance Rates by Company
Car insurance company rates vary depending on many factors, which is why it's so critical to shop around for car insurance quotes. A company that once gave you the best price may not be the best company for you anymore
Life events, such as getting married or buying a house, and driving incidents, such as accidents and tickets, can have a huge influence of rates. In fact, you may find that your great rate when you have a clean driving record is much higher after one ticket – and it could make sense to switch to an insurer with cheaper coverage
*Rates were fielded by Quadrant Information Services from up to six major insurers in nearly every ZIP code of each state. Driver profile: male, age 40, married, clean record and good credit, driving 2016 Honda Accord.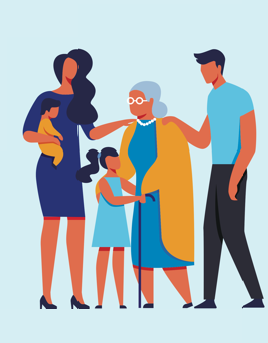 Compare Car Insurance Rates by Age
Car insurance rates vary greatly depending on age. Your risk profile as a driver will change throughout your life, so you may be eligible for discounts at some points in your life while other times you may see your car insurance price increase. This is why you want to keep shopping for car insurance throughout your life so you ensure the best value.
Average Car insurance rates for ages
16-24
Choose the Right Coverage Using our Car Insurance Coverage Calculator
Insurance.com's Car Insurance Coverage Calculator is a quick way to find the right car insurance levels and options for you.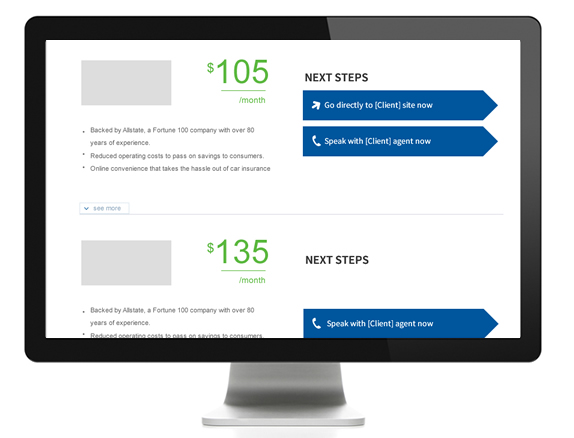 Car Insurance Comparison Tool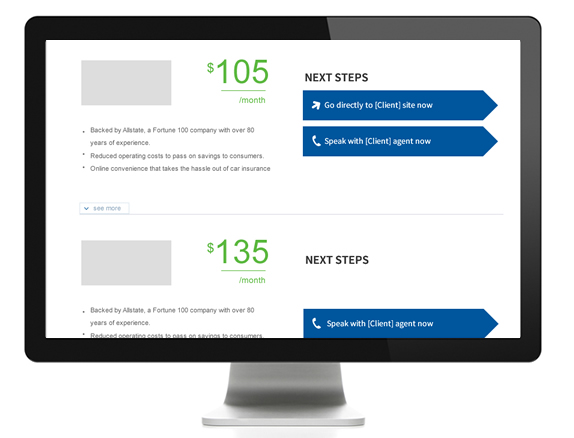 Our car insurance calculator is easy to use, and it takes less than 10 minutes to complete. Fill out your vehicle information, driver profile, and policy details and we'll show you car insurance quotes directly from major carriers and the opportunity to buy a policy.
---
Compare Car Insurance Rates for Drivers With a DUI
A DUI is one of the most severe convictions you can have and puts you in a high-risk driver category, which also means an increase in car insurance rates. The rate increase from a DUI varies from state to state and company to company anywhere from 28% to 371%.
Compare Car Insurance Rates for Drivers With a DUI by State
Since DUI insurance rates vary so greatly from state to state, we've researched so you can see what car insurance prices look like in each state after one DUI conviction. In most states, a DUI will stay on your driving record for at least five years.
Compare Car Insurance Rates for Drivers With Poor Credit
Auto insurance companies in most states (except California, Hawaii and Massachusetts) use credit-based insurance scores to help determine auto insurance rates. If your credit is poor, which means below 670, you are right to be concerned that this will negatively affect your insurance rates. You should expect to pay about 71% more, on average, for car insurance than someone with good credit. However, most insurance companies also use other factors in determining rates, like driving history, claims history, location, type of vehicle and more.
Compare Car Insurance Rates for Drivers With Poor Credit by State
While you work to improve your credit score, we've identified some major carriers in each state and their rates for drivers with poor credit. This will give you a head start in selecting the best car insurance company for you.
Compare Car Insurance Rates by State for Drivers With an Accident on Their Record
Accidents happen, but when they do, if you are at-fault, your insurance company may place you in a higher risk category and increase your rates. According to an Insurance.com rate analysis, car insurance rates go up 31% on average after one at-fault accident with more than $2,000 in damage. Insurance companies may add a surcharge to your base premium for three to five years after the at-fault accident. How much your rate will go up exactly depends on your driving record, insurance company and the state where you live.
| Company | Drivers with a clean record | Drivers after Accident |
| --- | --- | --- |
| Geico | $1,109 | $1,578 |
| State Farm | $1,400 | $1,670 |
| Progressive | $1,517 | $1,821 |
| Farmers | $1,537 | $2,050 |
| Nationwide | $1,521 | $2,282 |
| Allstate | $1,868 | $2,631 |
Find 2021's Average Insurance Rates by Car
Want to know how much a particular model car costs to insure in your state? The car insurance comparison by vehicle tool will tell you. It provides average car insurance quotes for approximately 3,000 models. This tool is a great way to compare insurance quotes on various vehicles before making a decision on which one to buy. Knowing the cost of insurance is a vital part of the car-buying process because it affects your overall car budget.
How to compare car insurance quotes
Comparing car insurance quotes is one of the best ways to uncover savings on your car insurance. In an Insurance.com rate analysis, we discovered you could save an average of $1,600 each year on a full coverage policy simply by comparing quotes with different car insurance companies.
Is it as easy as it sounds? Yes, it is. By following these five simple steps, you can quickly make a car insurance quotes comparison online and find the best car insurance rates and company for you.
1. Estimate car insurance coverage needed
The first step in comparing car insurance quotes is to review your current auto insurance policy to determine the coverage levels you need. If your current coverage levels are adequate, you already know precisely what coverages and coverage limits to ask for when you request quotes.
Suppose you don't have car insurance currently or are seeking different coverage than what you have. In that case, our Car Insurance Coverage Calculator can be a lifesaver in helping you determine the types of coverages and limits you need. If you own your vehicle, you are only required to have your state's minimum liability coverage. However, car insurance is all about preparing for the unthinkable. Therefore, we recommend making sure you are adequately insured to protect your financial well-being. The coverages to consider are:
Liability coverage
Comprehensive coverage
Collision coverage
Uninsured and underinsured motorist coverage
2. Estimate expected car insurance prices
Your current car insurance coverage is an excellent place to start when you're trying to determine what car insurance prices to expect. We also recommend reviewing our rates by age, state and car.
When estimating expected car insurance prices, it's essential to remember that your specific rates will vary depending on several factors that are unique to you.
3. Gather the required personal information and documents
One of the benefits of making your car insurance quote comparison online is that you can request and compare quotes all at once. To save yourself even more time, make sure you've got the information you'll need at your fingertips. Here are some things you'll need to request car insurance quotes.
The names, birth dates and driver's license numbers of all household drivers who need coverage on your policy.
The make, model (and possibly VIN) of each car to be covered.
Although insurance companies will pull your driving record at some point in the process, you should be prepared to answer some questions about your driving history and the driving history of anyone that the policy will cover.
4. Do a car insurance comparison
Request car insurance quotes from at least three different insurance companies. Make sure to request the same deductible, coverage and coverage limits from each company. This will result in comparable quotes that allow you to assess the best auto insurance rates for you.
If you're doing a quote comparison online, you'll likely have quotes to review within minutes. When your quotes are returned, look at each thoroughly. Consider the following questions:
Which company offers the cheapest auto insurance?
How do the rates compare with your current coverage or what you estimated?
What discounts do you qualify for, and how much do they discount your premium?
Were any additional coverages included that you didn't request? If so, why?
Is the insurer offering any value-added benefits like roadside assistance?
5. Choose the best car insurance company for you
In addition to considering the cheapest rates, it is vital to make sure you're selecting the best car insurance company for your needs. The cheapest auto insurance is not always the best auto insurance. Do some additional research on your top choice to ensure they are financially stable and have good customer reviews for customer support, billing, and claims. You can do this quickly by checking their AM Best rating and J.D. Powers rating. Also, ask friends and family to share their experiences.
I want to learn more about Auto insurance
Why do you need to compare auto insurance quotes?

The car insurance company that offers the best overall value to your neighbor may not be the same company best for you and your specific driver profile. Comparing quotes from at least three different companies provides you the opportunity to make sure you're getting the most bang for your buck, all while maintaining the right coverage for your needs.

Can you get car insurance online?

Yes. Many insurance providers today offer online quoting tools and even online policies.

Does an auto insurance rate change depending on your gender?

In most states, yes. In states where gender is legal to consider in rate determination, female drivers between ages 16 and 24 pay around 15% less each year than their male counterparts. This rate gap decreases as drivers reach the age of 25 and above.

How much should you be paying for car insurance?

Because there are so many factors that go into determining a driver's car insurance rates, the answer for one person will be entirely different than for another person. We crunched the numbers for a specific driver profile and came up with a national average cost of $1,428 for a full coverage policy. However, your annual car insurance rates may vary significantly.

Do you need to compare auto insurance rates if you move out of state?

Yes. Location plays a big role in car insurance rates. For example, the average premium for a specific driver in Alaska may be $1,083 but in Connecticut, that same driver will pay around $2,314. We recommend doing a car insurance quote comparison any time you go through a major life change, including a state relocation.
Get Free Car Insurance Quotes Near You
Helpful Auto Insurance Articles & Guides
Last updated: , by Ashlee Tilford